New $10 million gift to art museum from Alice Walton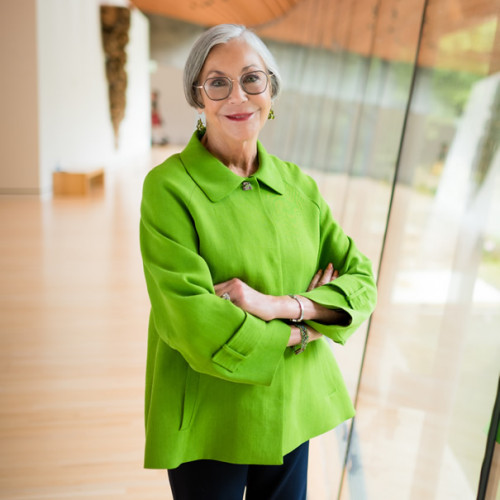 The Alice Walton Foundation has donated $10 million to the Crystal Bridges Museum of American Art.
The gift will open an administrator position in the museum's current internship program to enhance learning experiences, employment opportunities, and equity within the program. This is said to be the largest donation made toward the next generation of arts leadership in the country. The museum is dedicated to diversifying the arts leadership field and will partner with Fisk University and Spelman College in Nashville to focus on the enrollment of underrepresented students.
Alice Walton, the museum's founder, is an art collector, museum leader, and arts patron, and has the same passion for building a diverse and inclusive generation of upcoming leaders, ensuring its foundation is accessible to all.
"Five years ago, we strengthened an already successful internship program to focus on hiring and nurturing leaders from diverse backgrounds. Today we recognize there is still work to do," Philanthropist Alice Walton said in a statement. "I believe it's essential for museums to build an inclusive culture, and in order to do so it's imperative to educate and develop future arts leaders."
Alice Walton, the only daughter of Walmart founder Sam Walton, established Crystal Bridges Museum of Art in 2005, with the mission to ""welcome all to celebrate the American spirit in a setting that unites the power of art with the beauty of nature."
The museum opened its doors in 2011, and in the intervening decade, one of the world's wealthiest women has emerged as one of America's most important arts philanthropists in areas like arts education, boosting Americans' exposure to world-class art, and building a pipeline for diverse leaders in the field. She's also expanded her footprint in the health and wellness space in recent years by promoting a holistic approach to care and removing barriers to access.