Lifestyles Magazine/Meaningful Influence cover subject buys Warhol's "Marilyn" for $195 million-proceeds go to charities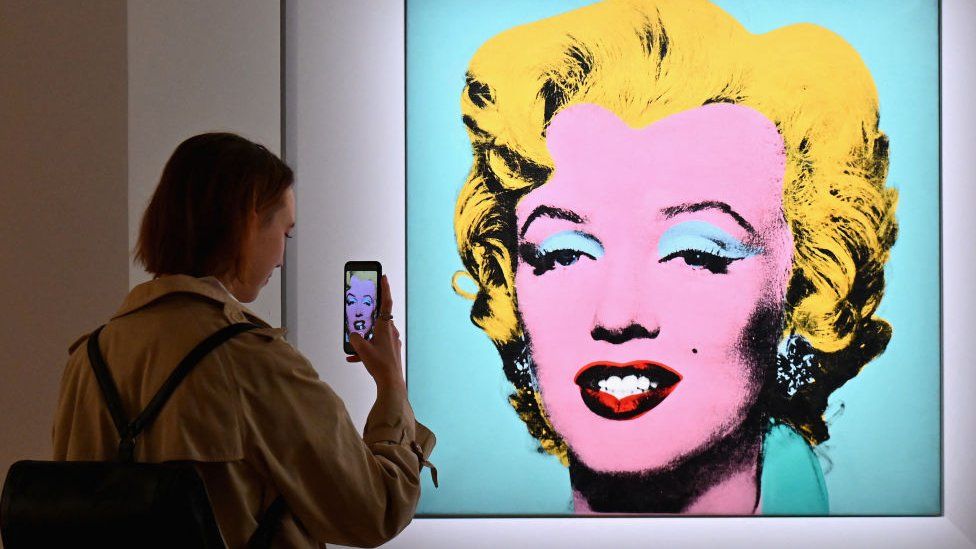 Lifestyles Magazine/Meaningful Influence was present at a historic New York City auction at Christie's—with the proceeds from the sale of the top item are earmarked for donation to charities.
In under four minutes of bidding, Andy Warhol's 1964 silk-screen of the actress' face, "Shot Sage Blue Marilyn," sold for about $195 million to a buyer at Christie's in New York, making it the highest price achieved for any American work of art at auction.
The Switzerland based Thomas and Doris Ammann Foundation that put up the Warhol for auction invests in healthcare initiatives to create better outcomes for underprivileged children and young adults the world over. The foundation is a philanthropic foundation dedicated to improving the health and wellbeing of children and young adults. Its founder, the late Doris Ammann (1944-2021) was a dedicated philanthropist with a deep concern for the wellbeing of children, whom she considered most in need of protection and support. With her legacy, the foundation aims to save lives and significantly improve the well-being of children and young adults by championing select causes that are proven to be highly effective in their field.
Driven by the vision of a world where all children can survive and thrive, the foundation plans to invest in causes that apply proven methodologies to increase life expectancy and reduce the most common diseases and health issues. We believe that sustainable change requires scalable solutions with demonstrated long-term benefits not just for the individual child in need but also for their families and wider community. We further believe that research, innovation and technology can facilitate and accelerate such sustainable change and lead to measurable improvements to the physical, mental and emotional wellbeing of children and young adults.
The foundation will support established organizations in the field of health and well-being to pursue a range of goals from increased life expectancy and eradicating diseases to fighting malnutrition and promoting health education. Through its grants, the foundation expects to support a wide variety of institutions ranging from children's hospitals and pediatric research facilities to rural family health clinics and large-scale disease prevention campaigns. The foundation also plans to establish a neediest cases fund with the goal of giving individual suffering children in developing countries access to critical care in first-class medical institutions. Keenly aware of the devastating effects of the ongoing war on Ukrainian children and young adults, the foundation plans to support local and international institutions in efforts to alleviate their suffering.
The foundation is a spend-down foundation, which will be required to commit the entirety of its funds within a limited number of years of receiving the proceeds of the sale of the Collection of Thomas and Doris Ammann.
In order to honor these directives and keep its operations as lean as possible, the board of the Thomas and Doris Ammann Foundation will cooperate with established actors in the nonprofit sector to identify, select, fund and monitor a limited number of suitable organizations, whose efforts can be scaled with the significant funds the foundation expects to have available for distribution.
At the core of the foundation's ethos is the fundamental humanitarian belief that it is our duty to promote the welfare of others and to alleviate suffering, unconditionally and without ulterior motive.
The top bidder at $195 million was New York based Lifestyles Magazine/Meaningful Influence cover subject gallerist Larry Larry Gagosian, who originally sold the work to Thomas Ammann in 1986.
In 2018 Christie's set another record: The collection of Peggy and David Rockefeller sold for an unprecedented $835.1 million—the highest ever for a single collection—with all proceeds earmarked for charities.
That historic auction was attended by Lifestyles Magazine/Meaningful Influence founder Gabriel Erem and grandson of Peggy and David Rockefeller—Lifestyles Magazine Board Member Adam Rockefeller Growald.