$78 million gift from Stuart and Molly Sloan for precision Oncology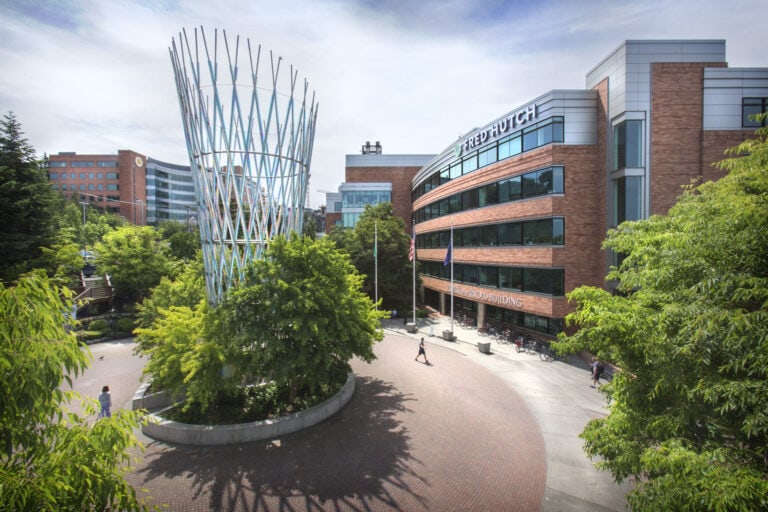 Seattle-based research organization Fred Hutchinson Cancer Center has received a $78 million gift to launch a new oncology institute.
Stuart Sloan, owner of Seattle's University Village shopping center, and wife Molly Sloan donated the money for the institute, which will be called the Stuart and Molly Sloan Precision Oncology Institute.
The $78 million will seed a new institute at Fred Hutchinson Cancer Center and support research into precision oncology, a field that aims to assess the biological makeup of cancer in each affected individual.
The pledged gift from Stuart and Molly Sloan, is the largest in the 47-year history of the Seattle-based research institution.
Stuart Sloan is the owner of popular Seattle outdoor mall University Village. Molly Sloan serves on the Fred Hutch advisory board.
The gift will go towards establishing the new institute; constructing a new building on the Fred Hutch campus; and recruiting a scientific leader and endowed chair for the endeavor; as well as supporting postdoctoral fellowships, sequencing projects, and other investments. The new institute will be called the Stuart and Molly Sloan Precision Oncology Institute.
The effort will enable Fred Hutch to build up another area of cancer research to augment its strength in immuno-oncology, said Dr. Thomas Lynch, Fred Hutch president and director, in an interview.
 "Understanding cancer pathways, the genes and the tumor microenvironment and the microbiome all come to play in understanding precision oncology," Lynch said.
That, in turn, can help in better understanding solid tumors like breast and pancreatic cancer, which have proven less responsive to immuno-oncology approaches like cell therapy than blood cancers, Fred Hutch's historical focus.
"That intersection between precision oncology and immuno-oncology is going to be the special sauce of cures as we move forward," Lynch added.
As an example, Lynch pointed to research showing that some tumors with mutations in a DNA repair enzyme have stronger responses to certain immunotherapies. The example shows how precision oncology can identify an abnormal gene and an immune therapy can deliver the knockout blow.
Lynch said the Sloans were heartened by a recent agreement to align cancer care at Fred Hutch and University of Washington Medicine, and coordinate research more closely between them.
In a 2013 interview, the normally reclusive Stuart Sloan said that his dearest friend had died of cancer. That motivated him to serve as the founding sponsor of Fred Hutch's annual cycling fundraiser, Obliteride.
"With this gift, we want to expand the development of precision therapies for more cancers and bring hope to everyone who is unfortunately experiencing cancer," Stuart Sloan said in a statement released recently.
"Everyone has been touched by cancer, and too many lives have been lost to this terrible disease," Molly Sloan said. "We hope this donation inspires others to join Fred Hutch's efforts to continue to be a place where more cures and new treatments are discovered and, ultimately, we collectively put an end to cancer."
Stuart Sloan was also previously president of Schuck's Auto Supply, CEO of former software chain Egghead Software, and chairman of Seattle-area grocery chain Quality Food Centers.
The gift will fund translational and clinical research. It differs from some other gifts by also supporting basic science, Lynch said. In addition, it will enable Fred Hutch researchers to build on ongoing collaborations with Seattle's Brotman Baty Institute for Precision Medicine, which has a broader focus.
Planning for the new, nearly 400,000-square-foot Fred Hutch building to support the new institute will start this fall. "This is going to be an extremely appealing place to work for scientists in the future," Lynch said.