$500 million mark passed in Adelson family's financial support of "Birthright" program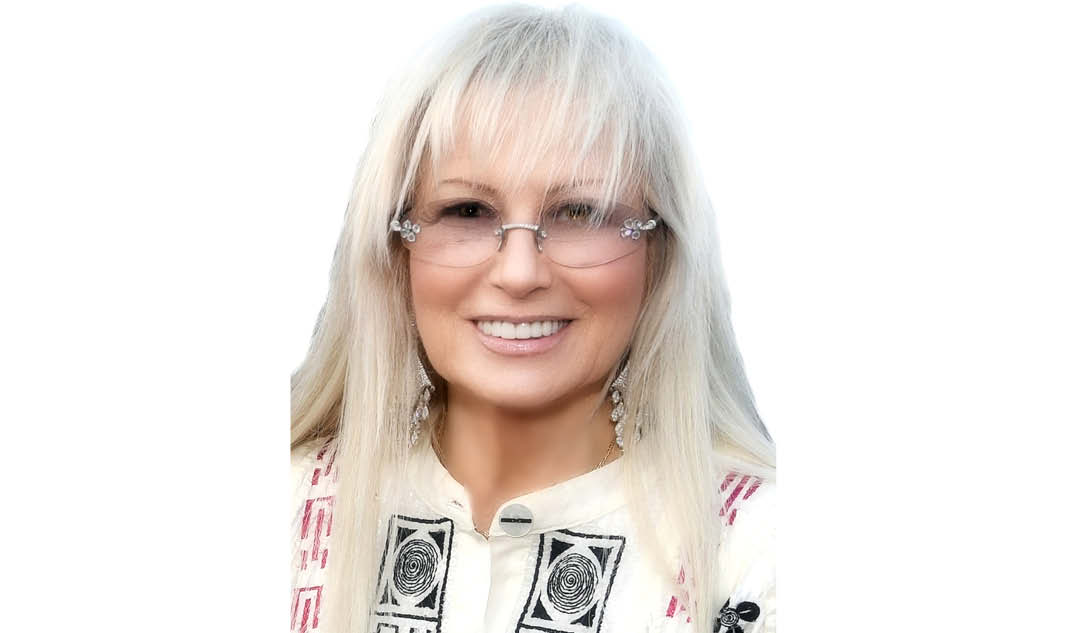 Philanthropists Dr. Miriam Adelson and Charles Bronfman addressed Birthright Israel Foundation's board meeting recently, speaking of the need for increased support from the greater Jewish community.
They stressed the need for not only increased support from current leading donors but to educate and inspire new sources of support from the wider Jewish community to maximize the number of participants in Birthright Israel.
Dr. Miriam Adelson stated: "We will continue to be the largest donors of Birthright Israel."
The board meeting came after months of discussing the need for additional funds due to inflation and higher travel costs.
Dr. Adelson and fellow lead donor Charles Bronfman called on people to be "fellow investors" in the organization that provides young Diaspora residents with 10-day trips to Israel.
In the board meeting Dr. Adelson assured Birthright Israel that she and her family "will remain the biggest donor" to the organization, reflecting "our proud and unswerving commitment" to it.
Miriam and her late husband, Sheldon Adelson, through the Adelson Family Foundation, "invested profoundly" by contributing $500 million in funding to Birthright Israel in the past 15 years. Now she says she is turning her attention to the Jewish community as a whole, encouraging "others to step up."
Dr. Adelson said, "We are creating space for others to commit, to recommit or to increase their commitment. Birthright is not an Adelson family investment. It is an investment in us all, in our collective, communal future."
"Birthright is not an Adelson family investment. It is an investment in us all, in our collective, communal future."
The family's investment "has more than paid off," and Birthright Israel "has delivered beyond all expectations in both quality and quantity, becoming the largest-scale educational project in Jewish history and transforming hundreds of thousands of lives," she said.
At the board meeting Charles Bronfman cited recent findings published by the Pew Research Center that Birthright Israel participants were 58% more likely than their Jewish peers to "feel a lot in common" with Israelis, 54% more likely to "feel a great deal of belonging to the Jewish people" and 160% more likely to have a Jewish spouse. The findings demonstrate anew that Birthright Israel is "a strategic asset of historical proportions," he said.
Adelson and Bronfman read to the board what they termed a "call to action" in the form of a joint statement: "At this crossroads in Birthright's historic path, reaching the one millionth participant landmark deserves the support of the global Jewish community.
"We are all stakeholders. Every Jew who cares about our people, our story, our young generation, and our precious State of Israel should see Birthright as a crucial mission. Every Jewish organization and foundation should celebrate the privilege of being involved with Birthright. "The sages tell us "All Jews are responsible for one another".
"A success story like Birthright can continue, chapter after glorious chapter, as long as we all rally around it and share in this great vision for generations to come. Everyone should contribute according to his or her ability. Everyone has a role."
In 1999, Birthright Israel was founded on a bold idea: to provide the gift of a life-changing trip to Israel to Jewish young adults with the goal of securing—and transforming—the Jewish future. In 2004, Birthright Israel Foundation was created in order to help raise the funds needed to ensure this life-changing visit to Israel would be available today, tomorrow, and always.
Over more than two decades, the Birthright Israel Foundation has helped raise funds annually in order to send 800,000 young adults and counting on this transformational trip. The Foundation is driven by the belief that they are not only changing the lives of Jewish young adults, but that they are also transforming the Jewish future.
Birthright Israel brought a record 35,000 Jewish young adults from around the world to Israel in 2022.

Photo (top): Dr. Miriam Adelson
Photo (bottom): Lifestyles Magazine/Meaningful Influence founder Gabriel Erem with mega- philanthropist Dr. Miriam Adelson