$400 million in new philanthropic commitments by donors partnering with Beth and Seth Klarman's foundation to combat climate change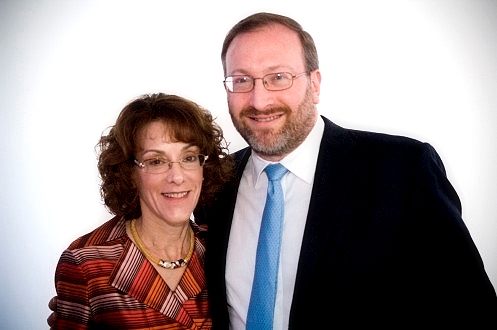 Thirteen leading climate philanthropies are part of a new effort to significantly increase philanthropic funding to end and reverse tropical deforestation while delivering just and sustainable development by the end of this decade.
New philanthropic funding commitments totaling $400 million over five years have already been made since last year's commitment to this aim by leaders of 145 countries through the Glasgow Declaration.
A new Forests, People, Climate collaborative is being established to mobilize another $1.2 billion in new philanthropic support over the next five years. Combined with the $380 million over five years that donors involved in the collaboration already planned to spend toward the goal (which does not include their additional commitments to the COP26 IP&LC Pledge), the total funding involved is $780 million.
The funding will support safeguarding forests and supporting the Indigenous and local communities stewarding them; shifting finance and markets to favor standing forests; and strengthening public support and advancing strong policy.
The collaborative focuses not only on identifying the strategic priorities that must be addressed to end and reverse deforestation and support just, sustainable development and mobilizing new funding to implement those strategies, but crucially also on ensuring funding flows to where it is most needed for impact, in particular to Indigenous, grassroots, and community-based organizations in tropical forest countries.
"This effort isn't only about raising more money," said Lindsey Allen, Executive Director of the Climate and Land Use Alliance, "We need donors committed to ensuring funding actually moves to the places where it will have the greatest impact – which means much more funding needs to flow to the tropical forest countries and to Indigenous-led and community-based organizations in particular."
Today, Indigenous Peoples and local communities receive only a tiny amount of total global philanthropic and bilateral funding. Research by the Rights and Resources Initiative and Rainforest Foundation Norway shows only 17% of global climate and conservation funding meant for Indigenous Peoples and local communities reaches those communities.
Indigenous Peoples are already addressing this problem by creating their own funding platforms. One such platform, called Shandia, will move funding into Indigenous-led projects and aims to raise and distribute $300 million from public and private funding sources over the next decade.
"Shandia will be different because it will be totally managed by Indigenous organizations with decision making only by Indigenous Peoples," said Rukka Sombolinggi, Torajan from Sulawesi and Secretary General of the Indigenous Peoples Alliance of the Archipelago, "We also have the capacity to manage funding directly. We could use the financial assistance to protect and manage our territories."
The new collaborative will build on the strength of what organizations like Shandia are already doing and identify areas where more funding is needed to enable approaches, with an emphasis on three important tropical regions: Brazil and the Amazon, Indonesia, and the Congo Basin.
"Africa's avoided emissions is a global public good that can only be sustained if the protection of such public goods demonstrates local benefits," said Saliem Fakir, Executive Director of the African Climate Foundation, "Africa is geared to undertake pioneering work and innovation in land-use, forest protection and nature-based solutions. Philanthropic support is crucial for early phase development of sustainable land-use and forest programs. We need to ensure these investments consistently tie local community development and climate resilience."
The thirteen funders currently involved in funding Forests, People, Climate are the Ballmer Group, the Children's Investment Fund Foundation, the Climate and Land Use Alliance, the ClimateWorks Foundation, the David and Lucile Packard Foundation, the Ford Foundation, Good Energies, the Gordon and Betty Moore Foundation, the Grantham Foundation, Instituto Arapyaú, The Klarman Family Foundation, Margaret A. Cargill Philanthropies, and the William and Flora Hewlett Foundation.
Seth Klarman is an American billionaire investor, hedge fund manager, and author. He is a proponent of value investing. He is the chief executive and portfolio manager of the Baupost Group, a Boston-based private investment partnership he founded in 1982.
The Gordon and Betty Moore Foundation is an American foundation established by Intel co-founder Gordon E. Moore and his wife Betty I. Moore in September 2000 to support scientific discovery, environmental conservation, patient care improvements and preservation of the character of the Bay Area.
The Good Energies Foundation based in Switzerland works in partnership with Porticus, the international organization that manages and develops the philanthropic programs of charitable entities established by Brenninkmeijer family entrepreneurs.
Ballmer Group — is a philanthropic organization co-founded by Connie and Steve Ballmer — to enhance performance outcomes in the social sector through data professionalism and standardization.
The Grantham Foundation for the Protection of the Environment was established in 1997 by Jeremy and Hannelore Grantham. Jeremy is co-founder and Chairman of investment management firm GMO, LLC. He was elected a member of the American Academy of Arts and Sciences in 2015, was appointed Commander of the Order of the British Empire (CBE) in 2016, and received with Hannelore the Carnegie Medal for Philanthropy in 2017, all for leadership in climate change activities.