$13.25 million gift from Leon and Toby Cooperman to JESPY House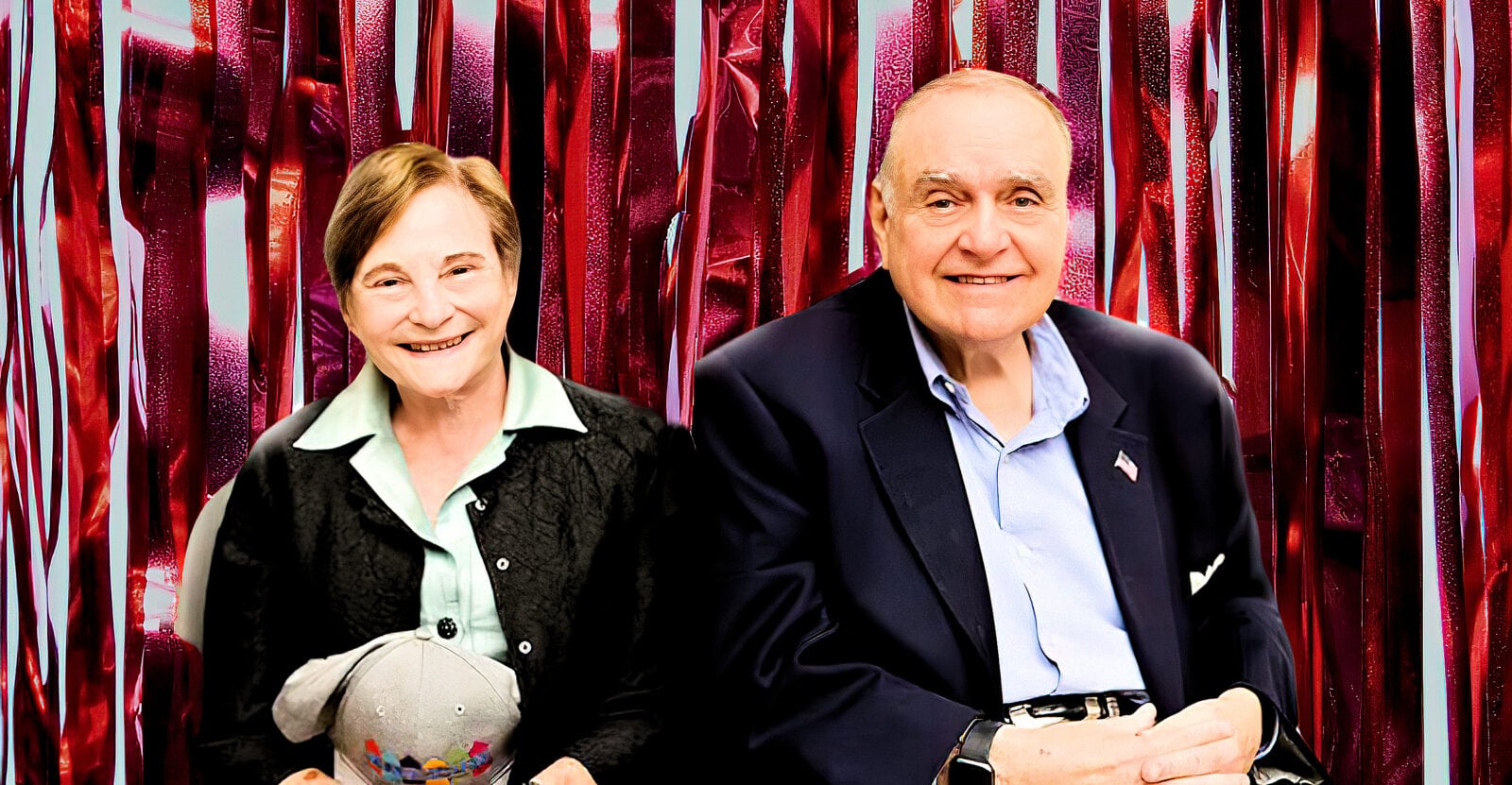 JESPY House, a South Orange-based nonprofit organization that supports adults with intellectual and developmental disabilities, has received an "earth-shattering" $13.25 million matching gift from The Leon and Toby Cooperman Family Foundation.
The gift is the largest in the organization's 45-year history, the nonprofit announced.
JESPY House will commemorate the donation with the establishment of The Cooperman Family Campus at its location.
The funds and those raised through the matching campaign will be used for additional residential units; community spaces for client socialization; more education and training facilities; a new library and technology center to provide enhanced skills and training programs for work readiness and employment engagement; and expanded health and recreational facilities for wellness clinical, and behavioral support programs.
"We were deeply moved and inspired by the work being done by JESPY House," Leon Cooperman said in a statement. "This is an organization that is emphatically making life better for hundreds of clients each year. That alone warrants our support. But beyond that, JESPY House has a thoughtful, achievable vision and a strong entrepreneurial sense."
Cooperman added that he hopes the gift "will inspire other philanthropists to help JESPY expand its meaningful work."
On a webpage dedicated to the new Go Big For JESPY capital campaign – which will be formally announced in the fall – the organization said, "with excitement and urgency to unlock the Cooperman match," JESPY seeks philanthropic gifts to raise an additional $13.25 million dedicated to the campaign.
JESPY House provides services and programs to help adults with intellectual and developmental disabilities to live independently. The nonprofit supports 300 adult clients through offerings including day habilitation and engagement & enrichment programs, young adult transitions services, clinical & behavioral support services, athletics & fitness, case management, community-based supports, residential options, aging in place, and work readiness & employment engagement services.
 "This is a turning point in our history and will undoubtedly galvanize other funders to support JESPY's work in providing independence-based services for adults with Intellectual and Developmental Disabilities," said Ahadi Bugg-Levine, president of the JESPY House board of trustees, who added that working with the Coopermans "was like a master class in smart, focused philanthropy."
Audrey Winkler, executive director of JESPY House, also thanked the Coopermans, saying, "This is nothing short of earth-shattering for JESPY."
"The need is real, urgent, and cannot be overstated. There is not a day that goes by that I don't get stopped by one or more of our clients who want to know if today is the day they can get off our long waiting lists to finally develop the skills they need to live on their own or to move into our aging-in-place house. It has been devastating to not have an answer for them. This gift moves us so much closer to turning our clients' dreams into realities."
Elected officials also weighed in on the gift's meaning. U.S. Rep. Mikie Sherrill, D-11th District, said she hears from many families in her district looking for services such as JESPY's and was able to see firsthand how the organization "is responding to these needs."
Assembly member Mila Jasey, D-27th District, whose brother had Down syndrome, called the gift "transformational."
"JESPY is a model for towns across New Jersey and throughout the nation. Thanks to the Cooperman gift, it will continue to be an invaluable resource and a light in our community."
The Coopermans are no strangers to such historic gifts. In September 2021, Saint Barnabas Medical Center announced it would be renamed Cooperman Barnabas Medical Center in honor of a $100 million gift from the Cooperman Family Foundation, the largest donation ever given to any New Jersey hospital.