$129 million new gift from Christy and Daryl Burton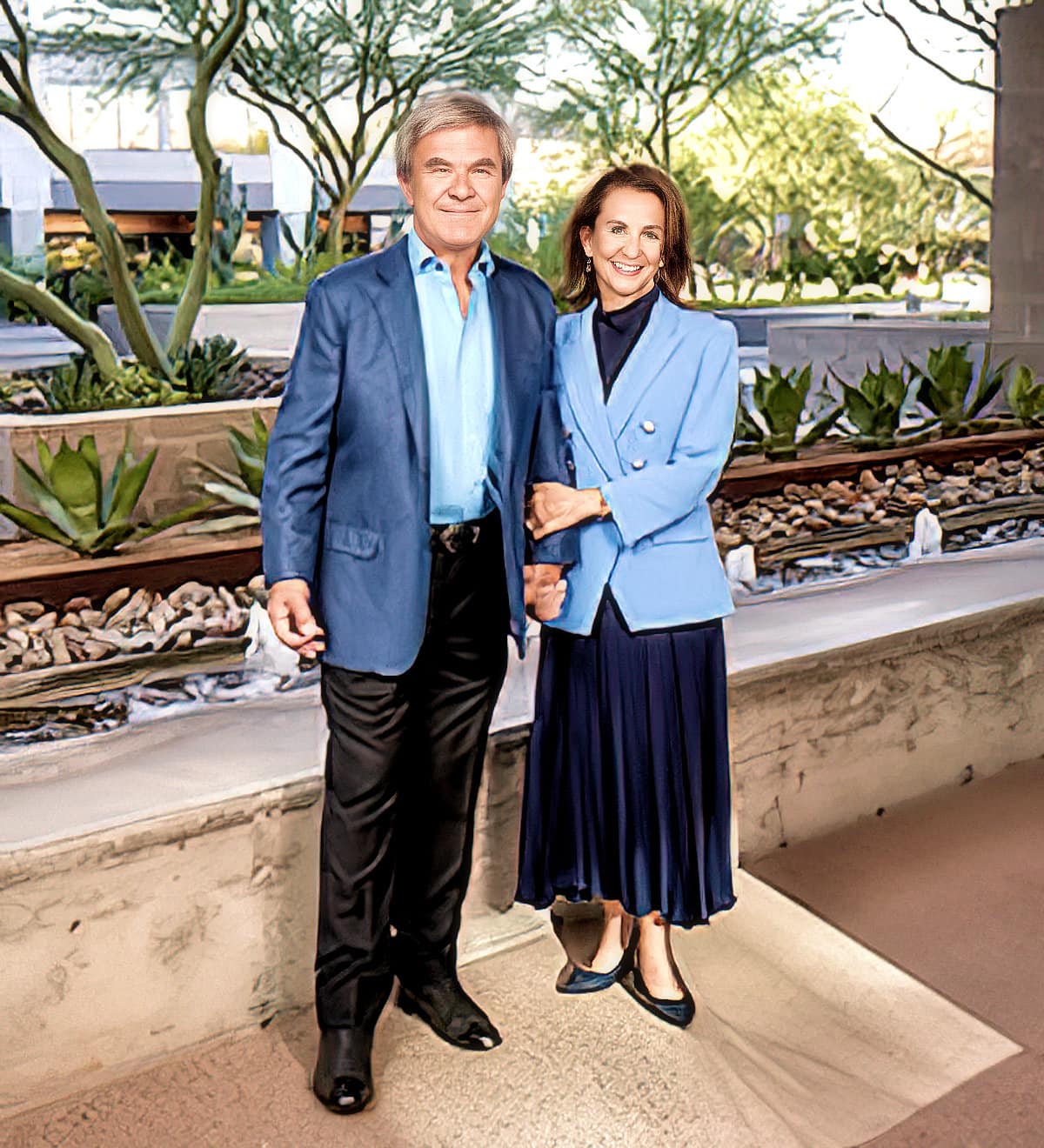 Christy and Daryl Burton, long-time Arizona philanthropists and founders of the Burton Family Foundation, a supporting organization of the Arizona Community Foundation (ACF), have contributed real estate assets totaling $129 million to ACF, making it the largest charitable gift to the foundation over its 43-year history. The $129 million gift is in addition to their original $25 million gift, also using the transfer of real estate assets, to establish their family foundation at ACF in 2015.
Since inception, the Burton Family Foundation has become known for its significant impact, especially for education reform and improving educational opportunities for children and students with the greatest needs and requiring the greatest support.
The Burtons have been exceptional partners for ACF, often leveraging their charitable grants with the foundation to co-fund critical programs and projects. Like many of ACF's donors, the Burtons have evolved their philanthropy over time, constantly learning and seeking new and innovative models to invest in communities across the state.
The Burtons have a data-driven and creative approach to grantmaking, and have supported nonprofit organizations and agencies, schools and school districts focused on the greatest impact to advance educational outcomes and close the opportunity gap for Arizona students.
As the Burtons planned a significant business transaction regarding their company's real estate holdings, Daryl and Christy jointly planned how this business event could be used to advance their philanthropy across the state. They saw this as both a business and a philanthropic opportunity and engaged ACF to make it possible to achieve these dual goals.
"This is a model for other individuals and families who wish to use illiquid assets, such as real estate, and other complex gifts, such as split business interests, to build a charitable legacy," said Steve Seleznow, President & CEO of ACF. "Working closely with Christy and Daryl has been a privilege. We have been honored to help them achieve their charitable vision for Arizona and provide them the full range of philanthropic services we offer the community. Supporting the Burtons by customizing their family foundation in alignment with their charitable goals and vision has been rewarding for all of us. They have created a truly amazing legacy for Arizona."
"Our partnership with ACF has enabled the Burton Family Foundation to reach hundreds of students and grantees working passionately to make Arizona a better place for all," said Christy Burton, Chair of the Burton Family Foundation. "We are pleased to continue our support of the critical programs and services reaching Arizona's youth."
The Burton Family Foundation funding priorities include college and career readiness programs, STEM education, mentorship programs and leadership development training, each with an emphasis on programs providing resources to historically underserved youth.
The Burtons focus on flexibility, innovation, and an entrepreneurial approach to grantmaking. They prioritize investing in strong leaders and dedicated teams committed to the work of improving overall education across Arizona. By leveraging investments from other foundations and funders, the Burtons also invest in smaller programs and organizations that have proven successful and require added investment to increase their reach and impact across more students in more locations.
Recent examples of the work the Burton Family Foundation has invested in include the Beat the Odds Leadership Academy, A for Arizona Expansion and Innovation Fund, and a collaborative partnership with the Phoenix Union High School District and ACF's Black Philanthropy Initiative to fund Historically Black College and University tours. These grants show the varied ways their foundation makes philanthropic investments to advance educational outcomes and close the opportunity gap for students across Arizona.