$50 million new gift from Gates to Global Health Drug Discovery Institute to fight infectious diseases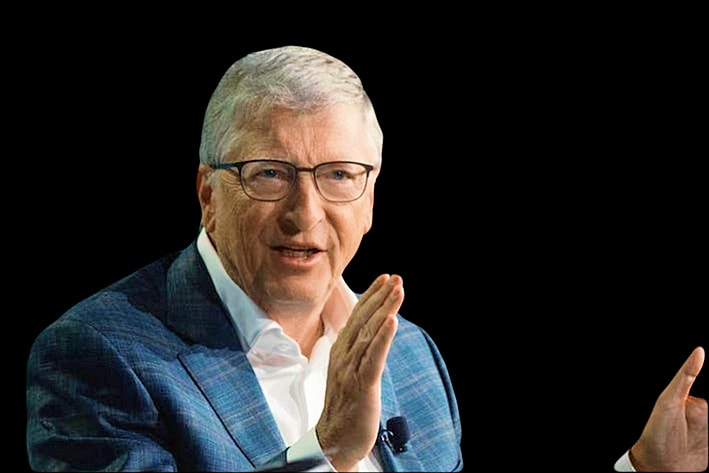 The Bill & Melinda Gates Foundation announced a renewed collaboration with the Beijing Municipal Government and Tsinghua University to support the Global Health Drug Discovery Institute (GHDDI) in its efforts to improve health outcomes worldwide through lifesaving therapies for infectious diseases such as tuberculosis and malaria, which disproportionately affect the world's poorest.
Low- and middle-income countries (LMICs) bear 90% of the global burden of infectious diseases, but only 10% of global spending on drug research and development goes toward diseases that disproportionately affect these populations, underscoring a clear case of global health inequality. GHDDI, a nonprofit institution established in 2016 as China's first public-private partnership on innovative research between the Beijing Municipal Government, Tsinghua University, and the Gates Foundation, aims to address this disparity in research priorities.
Over the next five years, the Gates Foundation will provide US$50 million to GHDDI, which will be matched by the Beijing Municipal Government, in order to bolster the institute's drug discovery capacity. Tsinghua University will also continue to support GHDDI in areas such as building and sharing research platforms, translating research discovery, and developing talent. The commitment was announced after today's visit by Bill Gates, co-chair of the Gates Foundation, to GHDDI, where he delivered a speech titled, "The Power of Innovation to Solve Global Challenges."
GHDDI primarily focuses on developing new drugs for communicable diseases such as tuberculosis and malaria, which have a significant impact on women, children, people living with HIV/AIDS, and other vulnerable populations in LMICs.
Over the last six years, the institute has built a state-of-the-art research center and established an extensive global drug discovery network, yielding promising preclinical and clinical assets. Its existing preclinical pipeline contains more than 10 projects, including a preclinical antimalarial candidate developed in collaboration with Medicines for Malaria Venture (MMV) and Malaria Drug Accelerator (MalDA). The candidate has demonstrated promising potential in reducing drug resistance, minimizing dosage, and even preventing malaria.
GHDDI has also collaborated with several international research institutions in the discovery of a series of novel compounds that have synergistic effects with existing anti-tuberculosis drugs to potentially shorten the treatment regimen of tuberculosis. Though still in the laboratory stage, these studies, once clinically tested, will provide new tools for the prevention and control of malaria and tuberculosis, significantly reducing disease transmission and burden.
"GHDDI exemplifies our foundation's commitment to catalyzing innovation for the discovery and translation of transformative solutions to global health and development inequity," said Zhi-Jie Zheng, China country director at the Gates Foundation. "We are excited to see its growing potential within the global health drug innovation ecosystem. With this new funding, we hope GHDDI will continue to drive R&D breakthroughs, ultimately improving the availability and accessibility of drugs for those in need around the world."
"We will continue to work closely with the Bill & Melinda Gates Foundation and Tsinghua University to provide strong support for GHDDI in its endeavors to develop innovative drugs for the most challenging diseases in public health," said person in charge of Beijing Municipal Science & Technology Commission and the Administrative Commission of Zhongguancun Science Park. "We are hopeful that GHDDI will produce more groundbreaking outcomes with global impact by further enhancing its innovation capacity through global collaboration, and establishing novel models and pathways for translational drug research. Ultimately, we strive to enhance the health and well-being of people around the world through our collective efforts."
"New drug R&D is a systematic process that requires interdisciplinary collaborative innovation, translation of scientific research findings, and industry applications," said Wang Hongwei, vice president of Tsinghua University. Tsinghua University attaches great importance to the development of life sciences, medicine, and pharmaceutical sciences. "Over the past six years, with the joint support of the Bill & Melinda Gates Foundation, Beijing Municipal Government, and Tsinghua University, GHDDI has become an innovative drug discovery institution with outstanding research and development capabilities. Now in its next chapter of development, with the founding parties' continued support, we believe that GHDDI will continue to reach new heights and help inject new impetus to the development of related disciplines, talent cultivation, and international collaboration at the Tsinghua University. We believe GHDDI will continue to drive positive change in global health improvement."
"GHDDI remains committed to addressing global health challenges through accelerated drug discovery," said Dr. Sheng Ding, institute director of GHDDI and professor at the School of Pharmaceutical Sciences, Tsinghua University. "The renewed strong support from the Beijing Municipal Government, Tsinghua University, and the Gates Foundation is vital for the continued success of our institute. In addition to accomplishing our missions of discovering new drugs and knowledge, cultivating new talent, and advocating for global health, we strive for sustainable development in this new phase."
Guided by the belief that every life has equal value, the Bill & Melinda Gates Foundation works to help all people lead healthy, productive lives. In developing countries, it focuses on improving people's health and giving them the chance to lift themselves out of hunger and extreme poverty. In the United States, it seeks to ensure that all people—especially those with the fewest resources—have access to the opportunities they need to succeed in school and life. Based in Seattle, Washington, the foundation is led by CEO Mark Suzman, under the direction of Co-chairs Bill Gates and Melinda French Gates and the board of trustees.
The Global Health Drug Discovery Institute (GHDDI) was jointly founded by the Bill & Melinda Gates Foundation, Tsinghua University and Beijing Municipal Government in 2016 through an innovative Public-Private Partnership (PPP). It is an independent and not-for-profit research organization, first-of-its-kind in China. GHDDI is committed to improving global health and saving lives through accelerated development of new drugs and innovative technologies.
GHDDI focuses on translational research—from the bench to the bedside. Its research areas include antivirals, tuberculosis, and malaria.