$50 million new gift from Christian P. Anschutz and family to accelerate breakthroughs in Medicine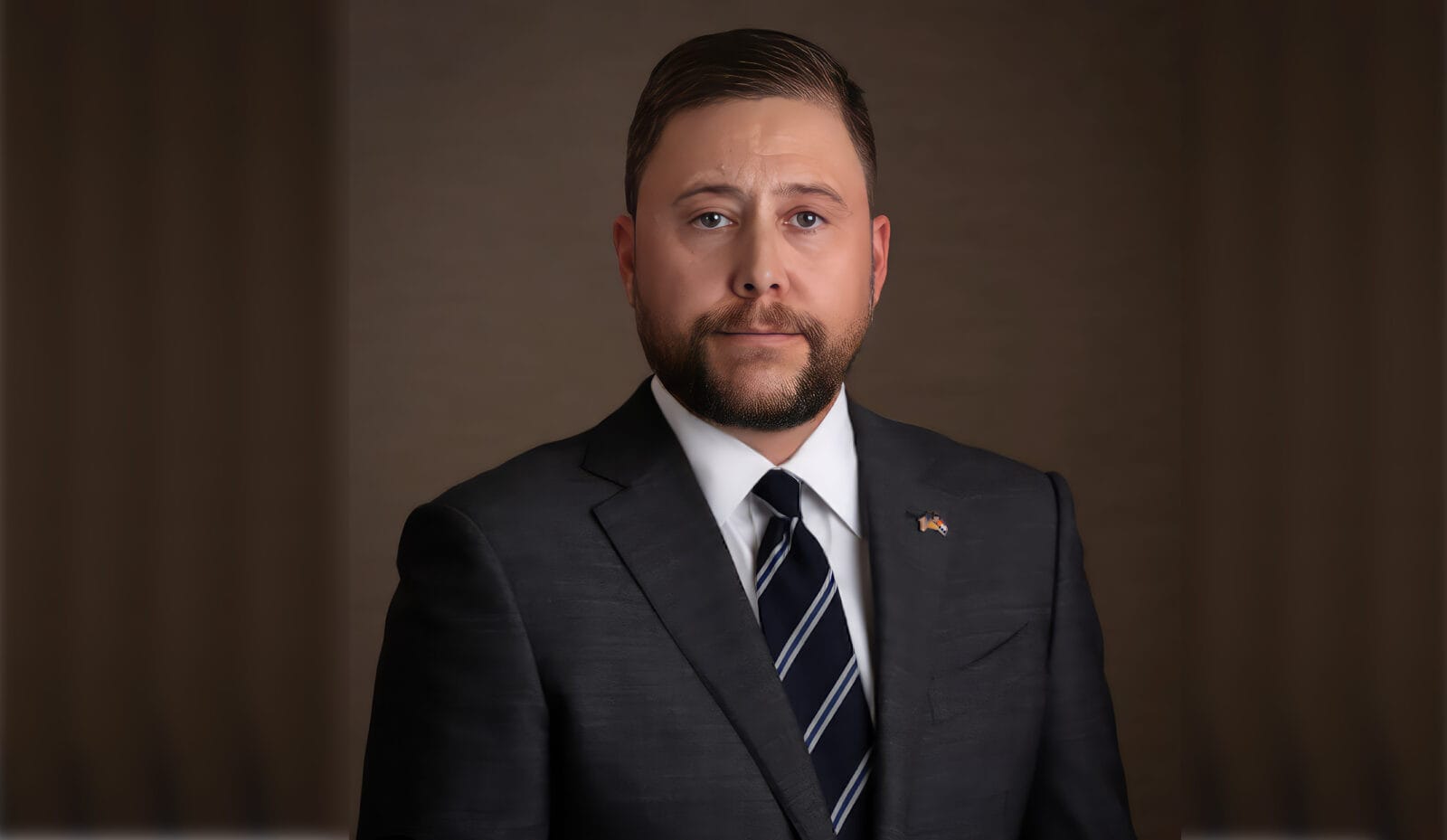 The University of Colorado Anschutz Medical Campus announced the Anschutz Acceleration Initiative, a program to advance cutting edge healthcare innovations that are poised to reach patients within the next three to five years.
The initiative, which will provide funding to help accelerate the development of promising advancements in the medical field at CU Anschutz, was made possible by a $50 million gift from The Anschutz Foundation. The funds will be awarded to initiatives with advanced medical treatments and transformative solutions with the greatest potential to reach patients within the next few years.
"We share a vision with CU Anschutz to address the most complex medical problems and move them forward as quickly as possible," said Christian P. Anschutz, President of The Anschutz Foundation.
The Anschutz Acceleration Initiative will fund research and innovative approaches that range from preventative care and technology to help scientists develop the next generation of therapies and healthcare solutions. This could be through prevention or population health, innovative treatments and diagnostics, novel therapeutic development, medical devices and digital health technologies or other approaches that will transform lives.
"CU Anschutz is a hub for leading-edge research and innovation and attracts some of the best minds in medicine who work on solutions to the most pressing healthcare issues," said Dave Ryan, Executive Director of The Anschutz Foundation. "By accelerating their research, we can positively impact healthcare worldwide and help people improve their lives."
The Anschutz Foundation has been an integral partner in the growth and development of the CU Anschutz Medical Campus.
"They have gone beyond investing in the physical growth of this campus. They have also championed the people and programs that drive innovation here," said CU Anschutz Chancellor Donald M. Elliman. "As a result, we have become recognized locally, nationally and internationally as leaders in healthcare innovation. This gift solidifies our position as a medical destination."
CU Anschutz has successfully transformed research into therapeutics now used by millions worldwide. Faculty at CU Anschutz have developed the Shingrix® vaccine for preventing Shingles, Letairis® for treating Pulmonary Arterial Hypertension and Kineret® for treating moderate to severe Rheumatoid Arthritis, among others.
"The campus is enriched by the extraordinary talent in mental health, bioinformatics, personalized medicine, women's health, orthopedics, cancer and cellular therapies, just to name a few," said John J. Reilly, Jr., MD, dean of the University of Colorado School of Medicine and vice chancellor for health affairs at CU Anschutz. "The Anschutz Foundation's gift provides scientists the funding to move initiatives forward more rapidly and make an immediate impact in medicine."
The Anschutz Acceleration Initiative will award grants to CU Anschutz faculty in January 2024.
The University of Colorado Anschutz Medical Campus is a world-class medical destination at the forefront of transformative science, medicine, education, and patient care. The campus encompasses the University of Colorado health professional schools, more than 60 centers and institutes and two nationally ranked independent hospitals – UCHealth University of Colorado Hospital and Children's Hospital Colorado – that treat more than two million adult and pediatric patients each year. Innovative, interconnected and highly collaborative, the University of Colorado Anschutz Medical Campus delivers life-changing treatments, patient care and professional training and conducts world-renowned research fueled by over $690 million in research grants.
Philip Anschutz is an active philanthropist with a current estimated net worth of $10.8 billion. He heads the Anschutz Foundation. Anschutz and his wife have contributed over $100 million to the new medical, dental, nursing, and pharmacy campus of the University of Colorado School of Medicine in Aurora, Colorado, now named the Anschutz Medical Campus in their honor. The land came from the recently closed Fitzsimons Army Medical Center, but millions were needed for the construction of new medical laboratory buildings and a new University Hospital on the land.
They have also donated to the University of Kansas, their alma mater. There is an Anschutz Library and an Anschutz Sports Pavilion. In recognition of their philanthropic efforts, the Anschutzes received the 2009 William E. Simon Prize for Philanthropic Leadership.
In 2018, Anschutz donated $1 Million to Elton John AIDS Foundation.
Christian P. Anschutz is the Managing Director of Western Development Group (WDG) in Denver, CO.  WDG is a privately held real estate development company specializing in mixed-use development in Denver.
As a business and community leader dedicated to philanthropy, Mr. Anschutz has served on the Board of Directors for the Anschutz Foundation since 1998 and is current the board president. He also serves on the board of The Broadmoor-Sea Island Company, the Leeds School of Business (Board Member), the Denver Police Foundation (Chairman), the Colorado Springs Gazette Newspaper (Vice Chairman), Colorado Out Reach Exchange (Co-Founder), Colorado Emergency Preparedness Partnership (CEPP-Founder), the Colorado Thirty Group (Vice Chairman), Colorado Wants You (Co-Founder), the Mile High Chapter of the American Red Cross (Board Member), and the FBI Denver Citizens Academy Alumni Association (President).
Additional service includes being a trustee for the Air Force Academy Foundation, a member of the United States Air Force Space Command Civic Leaders Group, the Air Force Chief of Staff Civic Leaders Group, a member of the Ft. Carson Task Force 2022, Business Executives for National Security (BENS), the National Cybersecurity Center (NCC) and on the National Cryptologic Museum Foundation Board in support of the Cyber Center for Education and Innovation in Washington, DC.
An avid outdoorsman, Mr. Anschutz' hobbies include hockey, golf, fishing and hunting.
Photo: Christian P. Anschutz