$50 million gift to Boys and Girls Club of Greater Cincinnati from Harry and Linda Fath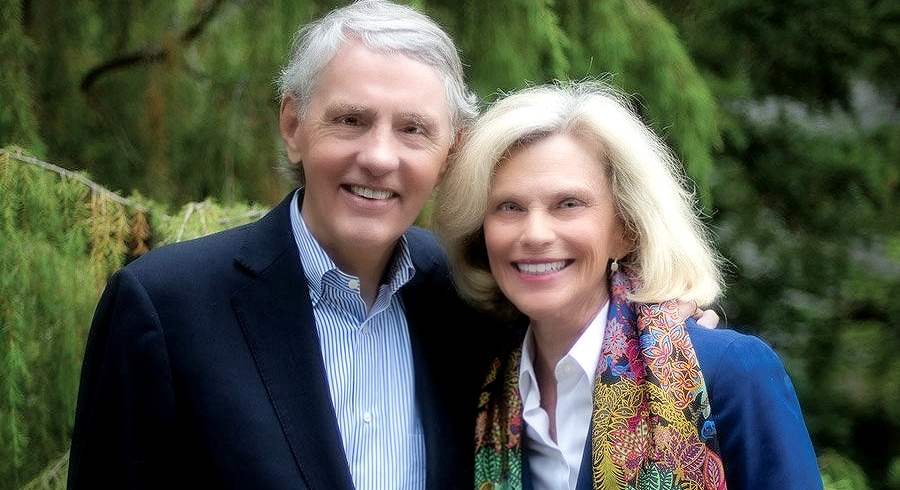 Philanthropists Harry and Linda Fath have committed $50 million to the Boys & Girls Clubs of Greater Cincinnati.
The Faths' said the gift- the largest gift in the organization's 83-year history is designated to inspire others to donate to the Boys & Girls Clubs' strategic direction and to sustain future program initiatives like their youth workforce development program.
Harry Fath said he and his wife were moved to make the donation based on his own experience volunteering as a high school student at the Boys & Girls Club.
"The Boys & Girls Clubs are a tremendous asset to the community. Linda and I want to inspire others to give and to help the Boys & Girls Clubs serve more kids," Harry Fath said.
The Boys & Girls Clubs of Greater Cincinnati is the premier youth development program in the region serving students ages 5-18 annually across seven locations. The program focuses on academic success, healthy lifestyles, and character and leadership development.
"Mr. & Mrs. Fath will change the lives of thousands of kids," Boys & Girls Clubs CEO Bill Bresser said. "We have ambitious plans to strengthen our existing program, open more sites, and serve more kids. This extraordinary gift will allow us to leverage the funding to complete current growth initiatives and sustain these efforts in perpetuity."
Students receive daily homework help, engaging curriculums, social and emotional competency building, mentorship, field trips, and a USDA approved snack and meal every day after school and during the summer. Membership is free.
The $50 million gift kicks off an initiative to build the next generation of Boys & Girls Clubs.
"What Harry and Linda are doing is unbelievable," Pat O'Callaghan, Chairman of the Boys & Girls Clubs Board of Trustees said.
"A gift like this doesn't just help us for a year, it will catapult us forward to do all the things we've dreamed of doing. We cannot thank them enough."
Fifty years ago, as a young lawyer, Harry Fath bought a six-unit apartment building. Following his entrepreneurial spirit, he continued to buy apartments and eventually gave up law and devoted his time to developing Fath Properties which now includes 28 properties with over 7,800 units.
He has devoted himself to community service for the last 25 years in addition to his day job.
He has been President of the Opera, served on the Board and Executive Committee of CISE, Cincinnati Symphony, Cincinnati Art Museum, Taft Museum of Art and has been a generous contributor to the Cincinnati Zoo, Parks, Arts, CISE, Lighthouse Youth Services and many other community organizations.
Most recently Harry and Linda pledged 10 million as the lead giver to a 50 million dollar capital campaign for scholarships to St. Xavier High School.
Many years ago Harry initiated the renovation of Music Hall and is a major contributor and committed to that project moving forward. One of the many other things Harry and Linda support is Mercy Ships—a state-of-the-art hospital that serves African residents with no access to medical services.
Harry was awarded the 2012 Humanitarian of the Year with Lighthouse Youth Services, the 2010 Gentlemen of Style & Substance and recognized as the 2001 Ernst & Young Entrepreneur of the Year. He and his wife Linda have four children.