$45 million gift from Melinda French Gates, MacKenzie Scott, Diana von Furstenberg and Barry Diller for Seattle waterfront improvements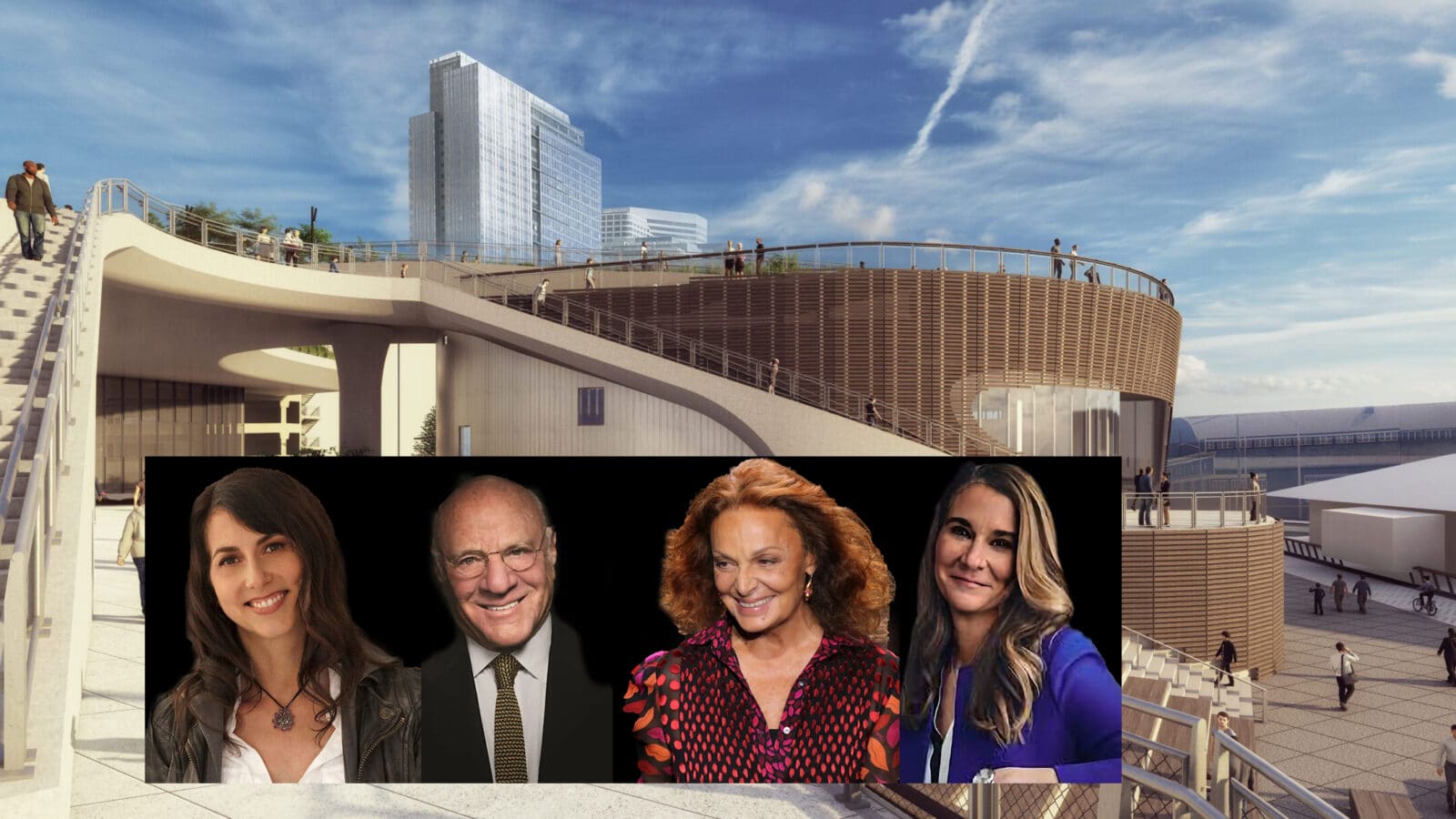 City officials and philanthropist Melinda French Gates announced Elliot Bay Connections Wednesday, a private-public partnership to revitalize parks along the Elliot Bay waterfront by 2026.
Elliot Bay Connections' $45 million cost of construction will be funded by philanthropists French Gates and MacKenzie Scott, The Diller-Von Furstenberg Family Foundation and the Expedia Group, with no cost to taxpayers.
"Having lived in Seattle for more than three decades, I know we thrive on being so close to nature," said French Gates. "Public parks connect us to green space and water, but they also connect us to each other. This network of waterfront parks will be a shared space for everyone and bring our city together.
The private-public partnership's goal is to complete the projects by the time the city hosts the 2026 World Cup.
The projects include a new pedestrian and bicycle greenway connecting the new Waterfront Park at Pier 62 to the Olympic Sculpture Park. It also includes revitalizing Myrtle Edwards and Centennial Parks.
"Seattle's waterfront is a truly one-of-a-kind place with something for everyone: visitors, families, residents, and workers alike," said Seattle Mayor Bruce Harrell. "Elliott Bay Connections advances our decades-long efforts to reconnect the city to the waterfront.
The greenway improvements project will update existing sidewalks and replace the former trolley tracks with a new path. The updated greenway will bring more than two and a half acres of new public space, according to the city.
The proposed park improvements include updated amenities, modernizing park facilities and restoring public fishing.
The city will kick off community engagement this fall with the public invited to give input on the proposed improvements.