$220 million from Joseph and Clara Tsai to fund peak performance research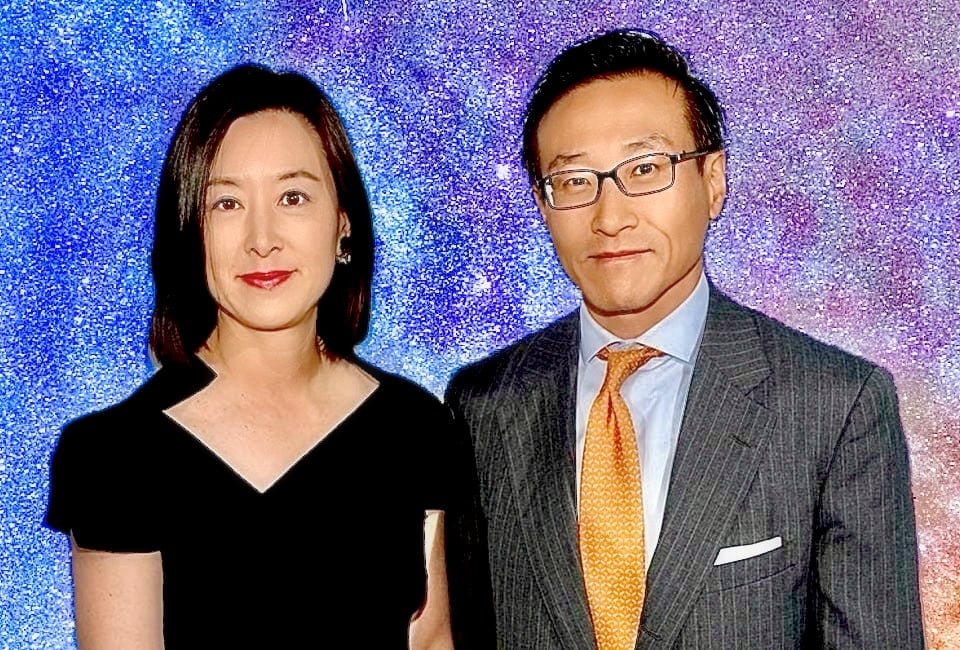 The Joe and Clara Tsai Foundation pledged US$220 million to fund research into the secrets behind athletes' physical performance at the top of their game.
The Foundation is funding an alliance of academics from Stanford University, Boston Children's Hospital, a Harvard Medical School affiliate, the University of California San Diego, the University of Kansas, the University of Oregon, and the Salk Institute for Biological Studies.
Together they will study athletes and explore the biological principles that govern optimum performance, from the molecular level to the whole body.
Most of what the world understands about health comes from the study of disease – when illnesses or injuries impair a person's ability to function. The new research alliance, backed by Alibaba Group's co-founder Joe Tsai and his wife Clara Wu Tsai, believes that a deeper understanding of the science behind athletes' high physical performance could ultimately improve health for all.
"We are taking the opposite approach and studying the human body at its healthiest and most vital, to enable the thriving of all people – from an Olympic Gold Medal-level athlete to a grandfather lacking the mobility to enjoy a full life," Clara Wu Tsai, founder of the Wu Tsai Human Performance Alliance, said in a statement.
Wu Tsai is a business executive, philanthropist and co-owner of the Brooklyn Nets, the New York Liberty, the San Diego Seals and the Barclays Center.
Inactivity, preventable diseases and treatable disabilities cost the U.S. economy close to a trillion dollars every year. The first-of-its-kind alliance looks to change that.
The alliance will bring together experts and thought leaders – from scientists and clinicians to coaches and engineers to pioneer new technologies aimed at improving well-being and transforming the way that people train, heal and perform.
They will carry out a series of "moonshot" projects, including a study of how athletes of all ages train to achieve peak physical performance to develop predictive models to guide their training and treatment, as well as interdisciplinary research into ways to speed up the healing process and prevent injuries before they happen.
Kathryn E. Ackerman, associate professor of medicine at the Harvard Medical School, said the alliance will be transformational for women's sports and performance science.
"By studying diverse athletes across the gender continuum, we will be able to make scientifically grounded recommendations for accelerating healing, preventing injury, improving performance and enhancing the overall health of women of all ages," Ackerman added.
They will focus on the following initiatives: The Digital Athlete, led by Stanford, will create predictive computer models to guide training and treatment for athletes and help improve human health for all, Regenerative Rehabilitation, based at Oregon, will explore approaches in regenerative medicine and recovery techniques to restore function to damaged tissues and prevent injury.
The Molecular Athlete, based at the Salk Institute, will map the molecules and gene expressions of optimal human performance to help speed healing and recovery from injury.
The Multiscale Athlete, based at UC San Diego, will use computer modeling to predict molecular and cellular states of tissues and their effects on whole-body performance.
The Female Athlete Program, based at Boston Children's Hospital, will focus on female-specific translational research to answer fundamental physiological questions important for improving the health and performance of girls and women.
Innovation Hubs spread across participating institutions will strive to accelerate the pace of technological innovation with rapid design and prototyping processes, translating the Alliance's scientific discoveries into practice to improve the training, care and performance of athletes and people everywhere.
All findings, tools and know-how from their research will be freely accessible to the public, shared via academic conferences, podcasts and other multimedia platforms and events.
Joseph Tsai a Hong-Kong and Canadian citizen In March 2016, donated $30 million to his alma mater, Yale Law School, in honor of his father to support the continuing work of the Law School's China Center and renamed it Paul Tsai China Center.
In May 2017, Tsai and his wife, through the Joe and Clara Tsai Foundation, made another donation to Yale for the construction, launch, and programs of the center and named it Tsai Center for Innovative Thinking. The center's mission is to inspire students from diverse backgrounds and disciplines to seek innovative ways to solve real-world problems.
In June 2017, the Tsais, again through the Joe and Clara Tsai Foundation, made a donation to his high school, the Lawrenceville School, in Mercer County, New Jersey, which was the single largest gift the school ever received. Tsai is a member of Lawrenceville's board of trustees.
In late March and early April 2020 during the COVID-19 pandemic, the Tsais donated 2.6 million masks, 170,000 goggles and 2,000 ventilators to New York. On 20 April 2020, they donated $1.6 million of medical supplies to hospitals in San Diego.
In August 2020, the Tsais donated $50 million to social justice and economic equality initiatives to support BIPOC causes.
In late 2020, the Tsais committed to contribute $50 million to Lincoln Center and the New York Philharmonic to facilitate the accelerated acoustical renovation of David Geffen Hall.
On August 3, 2022, Lincoln Center and the New York Philharmonic announced the naming of the concert hall as the Wu Tsai Theater, as well as the naming of a Wu Tsai Series of concerts celebrating interdisciplinary works from diverse voices.
In February 2021, the Tsais made a donation to Yale University to establish the Wu Tsai Institute which will launch an ambitious research enterprise devoted to the study of human cognition.