$200 million for affordable housing announced by E. Jenner Wood III and Russ Hardin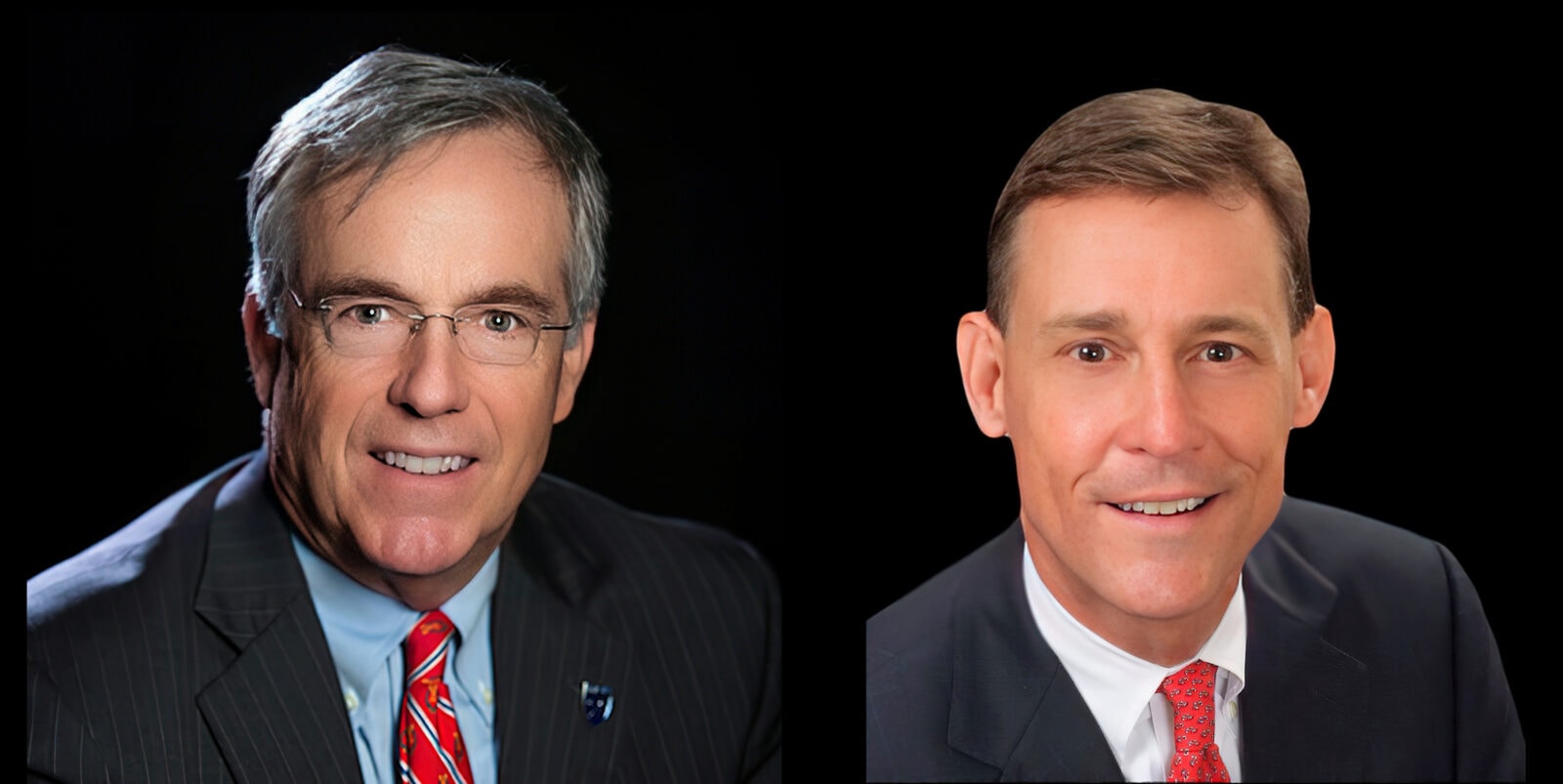 Mayor Andre Dickens and Community Foundation for Greater Atlanta President and CEO Frank Fernandez welcomed a historic investment of public and philanthropic resources to bring affordable quality housing to all who call Atlanta home.
The combined $200 million in new funds represents an opportunity to build and preserve affordable housing in Atlanta at an unprecedented scale and pace.
Mayor Dickens is working with Atlanta City Council to pass a new affordable housing bond that will create an additional $100 million in funding.
The Community Foundation for Greater Atlanta received a generous $100 million commitment from the Robert W. Woodruff Foundation and Joseph B. Whitehead Foundation, providing dollars to further leverage the proposed public funding. The Community Foundation will partner with the City of Atlanta and others to ensure deeper, long-term affordability for communities with a higher risk for displacement.
"Affordable housing has been central in my Administration and today's announcement is a game changer in our ability to have projects keep pace with a rapidly evolving market," said Mayor Dickens. "Thank you to the Robert W. Woodruff Foundation and Joseph B. Whitehead Foundation for their generosity, Community Foundation for Greater Atlanta for their steadfast partnership and the Atlanta City Council in advance for their collaboration on this once in a generation opportunity to provide affordability relief for Atlantans."
The funding source will authorize an additional $100 million housing bond which will support the following: expedite the development of affordable housing on publicly-owned land;
Preserve affordability where it already exists with infusions of subsidy to provide safe, dignified and high-quality communities;
Secure additional funding needed to get shovel-ready projects under construction.
Community Foundation President and CEO Frank Fernandez, commented, "In every city, the trends have been moving in the wrong direction for entirely too long and too many people are struggling," Fernandez said. "But we have a window of time particularly in the next three years to change the trajectory in Atlanta. That is why we are moving with urgency to bring together all our partners, to have all hands-on deck, and make a lasting change in housing. Our goal is to support better housing policies, programs, and significantly more production and preservation of affordable housing, so we can have neighborhoods and a city reflective of our values."
Russ Hardin, CEO of The Robert W. Woodruff Foundation, commented, "The stars are aligned to address the lack of affordable housing in Atlanta. The Mayor has made it a top priority, and housing advocates together with experienced real estate professionals have organized – in alignment with the Mayor and the Atlanta Housing Authority – to address the issue. The Woodruff and Whitehead Foundations are pleased to invest in the Community Foundation's leadership, and we are hopeful that the return on our investment will mean well-located, decent, affordable housing for more Atlantans."
The Community Foundation for Greater Atlanta's funds will go to support both low-cost loans and grants for deeper and longer terms of affordability to address our community's growing housing challenges.
Mayor Andre Dickens is focused on building A City of Opportunity for All. This vision includes ensuring that all Atlantans have access to safe, quality and affordable housing – which is why Mayor Dickens has pledged to build or preserve 20,000 units of affordable housing.
Community Foundation for Greater Atlanta inspires and leads the Atlanta region toward equity and shared prosperity for all who call it home. TogetherATL is the Foundation's strategic ethos, working through a collaborative approach with community stakeholders, donors, nonprofits and others to examine complex challenges the region faces and create solutions that build a thriving region. Started in 1951, the Community Foundation shepherds approximately $1.4 billion in current assets through its 1,000+ donor funds, while simultaneously raising and deploying more than $120 million annually to thousands of nonprofit organizations.
The head of the Robert W. Woodruff Foundation, Jenner Wood joined the boards of the Robert W. Woodruff Foundation in 2010 and the Joseph B. Whitehead and Lettie Pate Evans Foundations in 2015 and was named chairman of those three Foundations in 2018. He joined the board of the Robert W. Woodruff Health Sciences Center Fund as chairman in 2018. Jenner serves as a director of the Genuine Parts Company, Southern Company and Oxford Industries and is a former director of Crawford & Company. He spent his entire career with SunTrust Bank serving in various corporate executive positions from 1975 to 2017. His civic responsibilities include serving as trustee of the Jesse Parker Williams Foundation and the Sartain Lanier Family Foundation.
He is also a trustee of Emory University and Episcopal High School. Jenner has chaired the board of the Metro Atlanta Chamber of Commerce and is a former trustee of the Camp Younts Foundation, the Pitts Foundation, SunTrust Foundation, Agnes Scott College, Atlanta Speech School, Trinity School, Visiting Nurse Health System and Piedmont Healthcare System. He received a bachelor's degree from the University of North Carolina at Chapel Hill and an M.B.A. from Georgia State University.
Photo: E. Jenner Wood III. and Russ Hardin