$20 Million to New Climate Center at the University of Utah by Clay and Mary Wilkes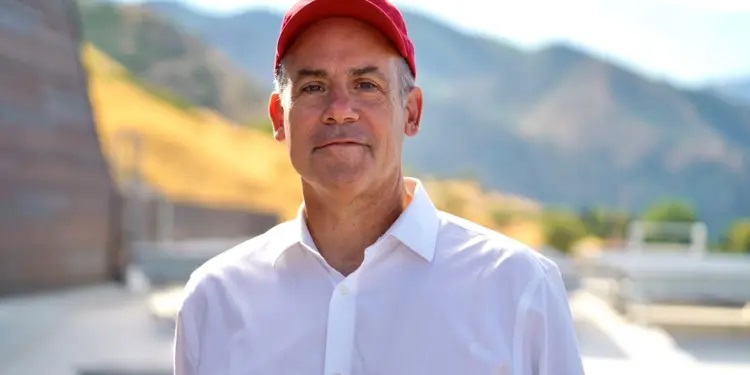 Clay Wilkes and his wife Mary have donated $20 million to the University of Utah to launch The Wilkes Center for Climate Science and Policy, the university announced Wednesday. The interdisciplinary center will promote research, study public policy and propose entrepreneurial solutions to "prevent and combat threats to human and environmental health from climate change," the university said in a statement. The gift will be spread over seven years.
 "Clay and Mary have an intense passion for the environment," said University of Utah President Taylor Randall, explaining how Wilkes told them, "I want this center to be different"—a place that takes action. . Randall, the former dean of the university's business school for more than a decade, wants students to assist faculty with research as well as encourage them to participate in the entrepreneurial climate solution.
The University of Utah is on its journey to reduce its carbon production. It initially promised to achieve net zero carbon emissions by 2050. President Randall shifted that target a decade ago to 2040. "We want to make it even faster," he says. "That's where we point it [climate] hub."
Wilkes is funding a donation from his Red Crow Foundation, which he created last year with a donation of $75 million. Those funds were made possible after Galileo Financial Technologies' sale to online bank and financial firm SoFi in 2020 for $1.2 billion in cash and stock. Galileo Financial Technologies, started by Wilkes, now 62 years old, in 2000 had raised some funds from friends and family as well as a venture capital round in 2019 from Silicon Valley firm Accel and Utah software entrepreneur Ryan Smith . Wilkes, who owned more than 50% of the company at the time of the sale, walked away with hundreds of millions of dollars after taxes. In the mid-1990s, Wilkes founded a company called i-Link, which operated in the Voice over Internet Protocol sector, or VOIP, for which Wilkes wrote some patents. He says that he and his wife plan to devote most of their fortune to charity.
Wilkes' support for the University of Utah comes despite the fact that he is not an alumnus; He attended the University of Oregon and then Brigham Young University. But many of Wilkes' 10 children have attended the University of Utah, he said. The idea for the Climate Center came about during the final fall of a Utah football game. Wilkes, who had been a friend of university president Randall for a while, got to the game to talk about what he was working on with his foundation. "They said 'let's work together,'" Wilkes recalled.
Even when creating Galileo Financial Technologies, Wilkes put the environment first. The company gave $5,000 to employees who buy electric vehicles, and promised to pay half of the monthly electric utility bill for those who switch to some form of renewable energy, such as solar panels. "We were trying to encourage awareness," he said. At its peak, the company had 500 employees, and few accepted his offer. "I would have liked to see 499" [do so], It was not that high. 
Through the Galileo Foundation, Wilkes pays employees to go on service trips to places such as Peru, Colombia and Nepal – for projects like building women's centers. They were not directly related to climate, but "a sprouting part of what we were doing," he explained, describing it as a "global civic approach to the world."
Looking ahead, Wilkes hopes the new climate center will inspire others to follow suit. "There is work to do here. It is not going to be a single solution," he said. "I would love to see that every university has a climate-related program."