$20 million gift to NYU Stern from Charles C.Y. Chen to establish a new real estate finance institute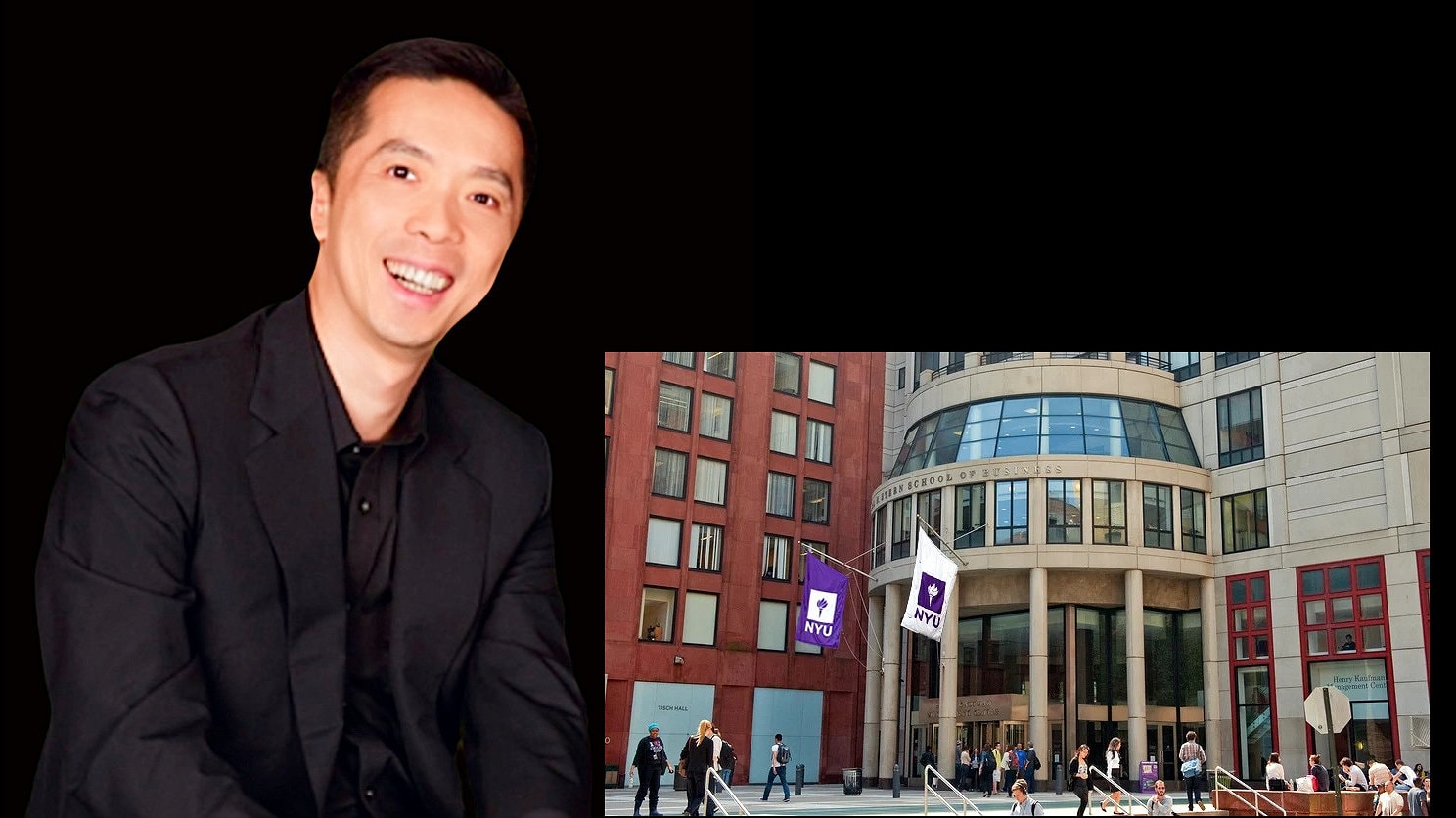 New York University's Stern School of Business is acknowledged to be one of the top schools for real estate management studies in the United States. It announced a major investment that it hopes will reinforce that distinction for many years to come.
NYU Stern has received $20 million to establish the Chao-Hon Chen Institute for Global Real Estate Finance, the largest-ever gift to an institute in school history.
The gift from alumnus and Stern Executive Board member Charles C.Y. Chen will support initiatives in areas disrupting real estate as well as global expansion in research, industry engagement, and immersive learning for students, the school said in an announcement. There will also be scholarships for undergraduate and MBA students.
"Charles' generosity and vision present a tremendous and especially timely opportunity for Stern to lead in reshaping the dynamic real estate industry which is currently undergoing significant transformation due to the myriad global, economic, finance, and climate forces at work," Stern Dean Raghu Sundaram says. "Equally important, Charles' gift demonstrates the potential impact that is possible on a global scale through a multidisciplinary institute such as this one.
"We are deeply indebted to Charles for establishing a model of excellence we hope to replicate in other important areas here at the school."
NYU Stern ranked second in U.S. News' 2022 real estate specialization ranking, the second straight year the school was named runner-up to the Wharton School at the University of Pennsylvania.
It consistently ranks among the top schools for real estate MBA salaries. Through its MBA real estate specialization, the school offers courses in Real Estate Primary Markets, Real Estate Capital Markets, Real Estate Development and Entrepreneurship, Real Estate Transactions, and more.
Stern is also home to the Marron Institute of Urban Management, which monitors global and national urban expansion, collecting and analyzing data on 200 cities to "study their possible effects on housing affordability, sustainable development, climate-change resilience, and metropolitan governance."
The school's existing Center for Real Estate Finance was established in 2012 and has since become a world leader in residential and commercial real estate finance research and policy impact; it will serve as a "foundational pillar to the new Chao-Hon Chen Institute for Global Real Estate Finance," the school announced.
Stern is the second New York-based business school to announce a major investment in real estate this year. In June, Cornell University's Johnson Graduate School of Management announced that a $30 million gift would establish the Paul Rubacha Department of Real Estate, with Cornell's Baker Program in Real Estate serving as the new department's flagship master's degree-granting program.
Stern's new Chao-Hon Chen Institute for Global Real Estate Finance, named for donor Charles Chen's father, will annually award scholarships to "high-performing undergraduate and MBA students studying real estate; become home to scholars- and industry fellows-in-residence in the Institute's areas of focus; partner with centers of excellence at NYU and its global campuses; and provide research grants and other support to faculty and doctoral students from across NYU."
It will also be home to three main initiatives: Initiative in Real Estate Data Science and Property Technology, conducting research in proptech as a source of industry-wide disruption and innovation; Initiative for Climate and the Built Environment, convening leaders in research, policy, and private industry to explore market structures, data and measurement systems; and Initiative in Real Estate in Emerging Markets, addressing the increasing globalization of real estate investment, and the institutionalization of real estate markets in emerging economies around the world.
"The impetus for this gift is to honor my father, who is a strong believer in the power of education and was the first in our family to attend a major university," says Chen, who received his MBA from Stern in 1991. "He has also been instrumental in building our family business and in driving our family's philanthropy. In his name, I am delighted to partner with the school to endow an enduring hub of thought leadership and industry engagement that will benefit students and faculty for years to come."
"From climate change and sustainability to proptech and the globalization of real estate finance, the industry and our role in the built environment is being redefined," says Sam Chandan, currently director of Stern's Center for Real Estate Finance who will serve as director of the new institute. "Charles' transformative gift empowers Stern to tackle some of the most pressing challenges and opportunities confronting the industry and to lead the dialogue in the global real estate and policy communities."