$18 million gift from Sorenson family to Intermountain Primary Children's Hospital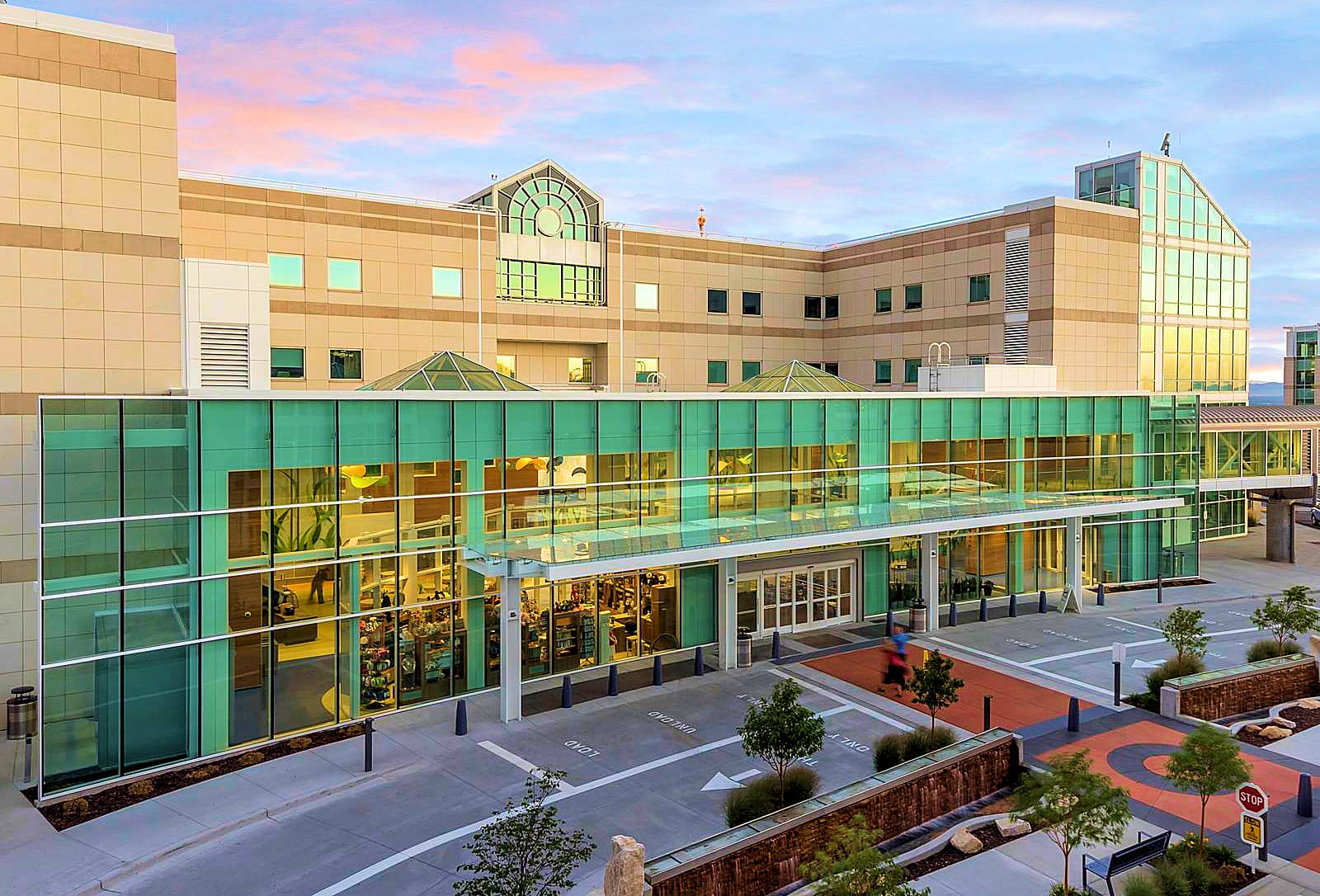 Children being treated for cancer and blood disorders have new, private, kid-friendly infusion, outpatient, and inpatient rooms at Intermountain Primary Children's Hospital, as well as areas to play and hang out with family or friends, thanks to an $18 million gift from the Sorenson Legacy Foundation and the Joseph and Kathleen Sorenson Legacy Foundation.
The improved cancer center includes a new inpatient area and a redesigned infusion clinic with spacious private rooms, allowing caregivers to provide more secure and discreet care and respond better to medical emergencies. It also will better allow for treatments using cutting-edge research and technologies to benefit children with cancer.
The new space is double the size of the hospital's old hematology/oncology clinic. The old space has been converted into an expanded neonatal ICU (NICU).
The new space is named the Sorenson Center for Cancer & Blood Disorders at Primary Children's Hospital, in honor of the family's extraordinary gift.
Strengthening cancer care at Primary Children's Hospital is one of the key ambitions of Intermountain Health's more than $600 million Primary Promise to create the nation's model health system for children. This historic campaign is a partnership between Intermountain Health and its communities, and has raised more than $500 million to date.
"When our family learned of Primary Promise's effort to improve pediatric cancer care, we knew this was how we could make a lasting difference," said Christine Harris, Sorenson Legacy Foundation Board member.
"Cancer is a scary diagnosis—not what parents imagine when they think of their child's future," Harris added. "We want to help kids continue being kids during treatment and throughout the healing process. We are honored to partner with Primary Children's Hospital to ensure the center reaches its full potential as a national leader in pediatric cancer and blood disorders treatment and research, ultimately saving the lives of children."
The new center has nine large, private infusion rooms – a contrast to the former small, single open room where children received infusions together, with privacy offered only by a curtain. Each private room has natural light, an infusion chair with heat and massage options, a big-screen TV, video games and movies, and space for a family member.
The center contains 17 outpatient clinic exam rooms, each twice the size of the old ones. Rather than a stretcher, each room comes with a comfortable exam table that can convert into a chair if the patient prefers it.
The center also has expanded inpatient areas, including eight additional inpatient rooms, a larger play area for young children, and a lounge created just for teens to hang out and have fun.
The new center is a welcome addition to patients like 12-year-old Miller Beard, who was treated at Primary Children's Hospital for B-cell acute lymphoblastic leukemia.
Miller was diagnosed in 2020, following persistent pain in his legs and prolonged exhaustion. When his sun-kissed skin began to pale and appear slightly gray, his family knew something was wrong.
Miller was taken to his family doctor for blood tests. Within an hour, the doctor called to say Miller was severely anemic, needed a blood transfusion, and should go to Primary Children's Hospital right away. There, he was diagnosed with leukemia.
"I had to ask, 'You're saying my son has cancer?'" said Miller's mom, Kassi Beard. "In the nurse's reply is where I first heard the word, 'leukemia,' attach itself forever to my son."
For the next year, Miller was at Primary Children's Hospital receiving treatments at least weekly – sometimes every other day – and every holiday except Christmas. He also had COVID-19 twice, which left horrible sores in his mouth and throat, and he broke his arm after slipping on the ice at his home.
Miller was admitted to the hospital eight times and underwent 20 lumbar punctures. Through it all, he kept his sense of humor and regularly teased the doctors and nurses by surprising them with rubber snakes and telling dad jokes.
Miller was able to return to school, and completed his six-phase treatment plan in June. He loves creating Lego "multiverses," and building forts with his little sisters. He also loves rock and roll music, and wants to learn to play drums.
His goal, he says, is "keeping cancer away," so he can grow up and become an astronaut.
The Sorenson Center for Cancer & Blood Disorders at Primary Children's is a perfect match for an aspiring astronaut like Miller, with its outer-space theme and decor.
"Our patients and families love the new spaces, which are both engaging and calming by design to meet each child's needs," said Cheryl Gerdy, clinical operations director of oncology at Primary Children's Hospital. "The healing environment is critical to all children, particularly kids with cancer, who often spend months at a time in the hospital and need as much comfort and normalcy as possible. The Sorensons have helped to bring just that to our patients, and we couldn't be more grateful for their generosity."
The number of children diagnosed with cancer is rising, and more are getting their treatment at Primary Children's Hospital, which serves children throughout the Intermountain West. Every day, Primary Children's oncology experts in Salt Lake City treat 35 kids in inpatient areas and 60 more kids needing cancer-related outpatient visits.
Starting in early 2024, cancer services will be extended to the second Primary Children's Hospital campus under construction in Lehi to assist the area's growing patient population.
The nationally ranked cancer program at Primary Children's Hospital includes the latest research and treatment for non-malignant blood disorders like sickle-cell anemia, as well as bone marrow transplants, gene-based therapies, and clinical trials.
"The new spaces supporting children with cancer and their families are a direct result of the generous gift from the Sorensons and continued support from our community," said Katy Welkie, chief executive officer of Intermountain Primary Children's Hospital and vice president of Intermountain Children's Health. "We've been able to make great strides in our Primary Promise to create the model health system for children, and invite the community to join us in creating a better future for children throughout Utah and the Intermountain West."