$161 million in new giving announced by Olivia Leland to local initiatives improving the lives of millions of people across Africa, Asia, and Latin America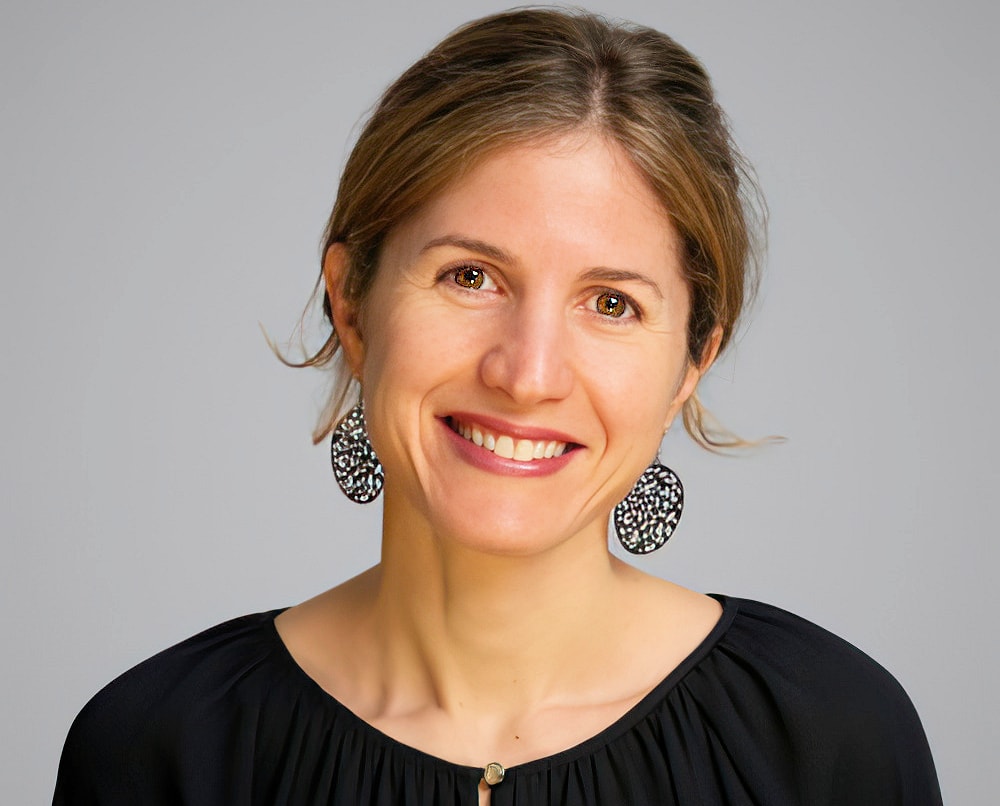 Co-Impact, a philanthropic collaborative, announced over US $161 million in new grants for 34 initiatives across Africa, Asia, and Latin America to help make systems more just and inclusive whilst advancing gender equality and women's leadership.
Founded in 2017, Co-Impact is a global organization co-founded by Olivia Leland is focused on building just and equitable systems. They bring together philanthropists, foundations, and private sector partners from around the world to pool funding that supports efforts to drive systems change in the sectors of health, education and economic opportunity, in Africa, Asia, and Latin America. Together with locally-rooted program partners and advisors, they form a global collaborative that advances inclusive systems change, gender equality, and women's leadership through grantmaking and influencing philanthropy.
Co-Impact is a philanthropic collaborative that counts MacKenzie Scott, Melinda French Gates, Tsitsi Masiyiwa, and Roshni Nadar Malhotra among its founding donors.
Changing systems means thinking about who has power and who makes decisions. Across all of our grants, Co-Impact focuses on laying the pathways for millions of women to have the opportunity to exercise power, agency, and leadership at all levels – from household and community, to institutions and governments. We also focus on women in leadership within law and economics because of the inordinate influence these sectors have on policy and decision-making, which can accelerate progress towards gender equality.
Millions of people are adversely affected by unjust systems and unequal distribution of power within societies. Collaborative philanthropic funds such as these are facilitators of change and Co-Impact's program partners are tackling the root causes of inequalities and driving long-term, just and inclusive systems change.
The grants being awarded by Co-Impact fall under three categories:
US $95 million of funding under the Foundational Fund to 8 initiatives for long-term systems change initiatives focused on improving health, education, and economic opportunity – the core foundation blocks for societies to flourish and thrive – more just, inclusive, and effective. These initiatives will advance impact at scale and are expected to measurably improve the lives of an estimated 300+ million people.
US $66 million of long-term, flexible funding under the Gender Fund to 24 initiatives addressing a variety of systemic barriers surrounding gender-based and sexual violence, bodily autonomy and access to healthcare, educational opportunities for girls, and improved economic opportunities for women, amongst others.
This includes women in leadership initiatives in law which will develop a new generation of women lawyers and advocates, change standards and regulations to create career development for women lawyers, and incubate women leaders in law.
Led by predominantly women-led organizations and locally-rooted across Africa, Asia and Latin America, these new program partners will work towards advancing women's power, agency, and leadership, as well as help shift harmful gender norms that prevent progress towards just and inclusive systems.
US $1.6 million in grants for two initiatives to advance practitioner-oriented research and learning, and generate a body of evidence on how to advance women's leadership and gender equality.
Common across all the grants is a focus on addressing the structural and discriminatory root causes that hold back progress towards a just and inclusive society. Partners will build on rigorous evidence and lived experiences to advance sustainable impact at scale and build broad and powerful coalitions for change. These efforts will also strengthen their learning, measurement, and evaluation processes to enhance accountability and improve practice.
Co-Impact's funding will be accompanied by specialist expertise to provide program partners with the support they need to achieve lasting impact at scale. This includes concerted support for organizational strengthening, access to coaching and peer exchange.
Olivia Leland, Co-Impact's Founder and CEO said: "Many systems around the world fail to deliver on their promises because discrimination against women, girls and other marginalized groups is baked into their design. Our program partners work with governments to fix this, dismantling barriers to inclusion in public and market systems and using proven innovations to help millions of people access greater opportunities and live with dignity."
These grants also demonstrate what decolonizing development can look like in practice. "Trust and long-term support are essential to achieve outcomes," says Rakesh Rajani, Vice President of Programs at Co-Impact, "virtually all our long term and flexible funding goes to organizations led by people, mostly women, rooted in the Global South. They are best placed to lead because they are closer to the action, know their local contexts and have the credibility and relationships needed to achieve lasting change."
These grants are made through Co-Impact's Foundational and Gender Funds. Co-Impact funders include foundations and philanthropic leaders from across the world who have pooled resources to advance more powerful change together and accelerate mutual learning.