$16.25 million gift from McGraw family for educational leadership at The University of Pennsylvania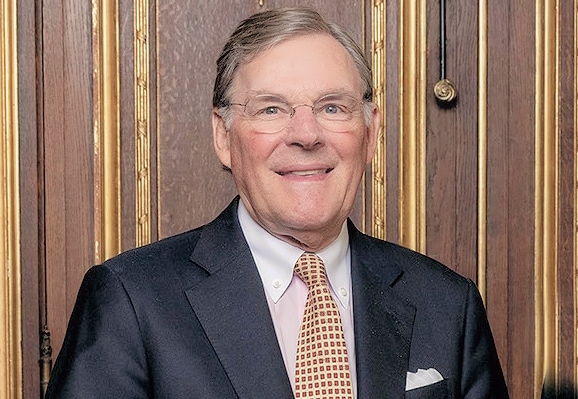 The University of Pennsylvania announced a $16.25 million commitment from Harold W. McGraw, Jr. Family Foundation to its Graduate School of Education (Penn GSE). The gift is the largest ever received by Penn GSE.
It directs $10 million to the preparation of leaders who can navigate change, through the creation of the new McGraw Center for Educational Leadership. An additional $6.25 million will expand existing support for Harold W. McGraw, Jr. Prize in Education, which has been housed within Penn GSE since 2020.
"We all know that leadership matters, and few things matter more to our society than cultivating leaders who can navigate change and are devoted to educating people at every stage of their lives," said Penn President Liz Magill.
"With the launch of the McGraw Center, those dedicated to teaching and learning will be able to devise more effective responses to the rapidly changing needs of learners today. We are deeply grateful to the McGraw family for their exceptional generosity."
The Harold W. McGraw, Jr. Family Foundation, Inc. is a not-for-profit private foundation whose primary mission is to improve the lives of others through thoughtful grant making focused on education, youth services, community health, and medical research.
It honors the legacy of the former Chairman and CEO of McGraw-Hill, a global educational publishing and financial services company. McGraw spent his career advancing education and literacy.
"We are tremendously thankful that the McGraw Family has made this new Center possible," said Pam Grossman, dean of Penn GSE and George and Diane Weiss Professor of Education.
"More and more, society needs educators who are well prepared to respond to the accelerated rate of change in the educational landscape, to turn challenges into opportunities, and to develop pioneering solutions to complex problems. Building on Penn GSE's outstanding legacy of preparing leaders in preK-12, higher education, and workplace learning, the new Center will champion innovation across thought and practice."
Slated to launch in Fall 2023, the Center's portfolio of programs will focus on meeting challenges in education with an entrepreneurial spirit. Participants will include doctoral students, mid-career school and higher education leaders, and corporate chief learning officers.
"My father would be thrilled by the partnership we have established with Penn GSE," said Harold (Terry) McGraw III, former Chairman, President and CEO of The McGraw-Hill Companies and a 1976 graduate of The Wharton School.
"He believed that excellence and innovation in education should be celebrated, and Penn GSE provides a world class platform to fulfill and expand our mission."
The McGraw Prize in Education honors those who are transforming teaching and learning with three $50,000 awards in preK-12 education, higher education, and learning science research annually. On the evening of November 3, Penn GSE hosted an awards gala honoring 2022 winners Cheryl Logan, superintendent of Omaha Public Schools; Barry Dunn, president of South Dakota State University, and Roy Pea, David Jacks Professor of Education & Learning Sciences at Stanford University.
Past recipients have included Sal Khan, founder and executive director of Khan Academy; Alberto Carvahlo, superintendent of the Los Angeles Unified School District; and Wendy Kopp, founder of Teach for America.
"Our family is enormously excited about the new McGraw Center for Educational Leadership," said Terry McGraw. "Our shared goal with Penn GSE is to develop future generations of leaders spanning all types of education—from pre-school through corporate learning—who are at the forefront of educational excellence in the 21st century."
More than 50 graduates of the School's doctoral programs in higher education management are currently serving as college presidents. The Chief Learning Officer doctoral program, the first of its kind when it launched more than twenty years ago, has prepared leaders in workplace learning in finance, internet and technology, and manufacturing. Hundreds of alumni of Penn GSE's school leadership master's and doctoral programs serve as superintendents, principals, and other school leaders across the nation.
"The McGraw Center will have a multiplier effect, impacting schools, districts, colleges, universities, and workplaces on a vast scale," said Dean Grossman.
"We have deeply valued our ongoing partnership with the McGraw Family Foundation over the past several years and look forward to taking this next transformational step together."
The Center will be housed in Penn GSE's ambitious building expansion, currently underway, which will feature 21st-century instructional spaces and support the School's portfolio of innovation, education, and leadership programs in the heart of the Penn campus.