$15 million to Manhattan College for STEM from Kakos family follows earlier gift to Penn State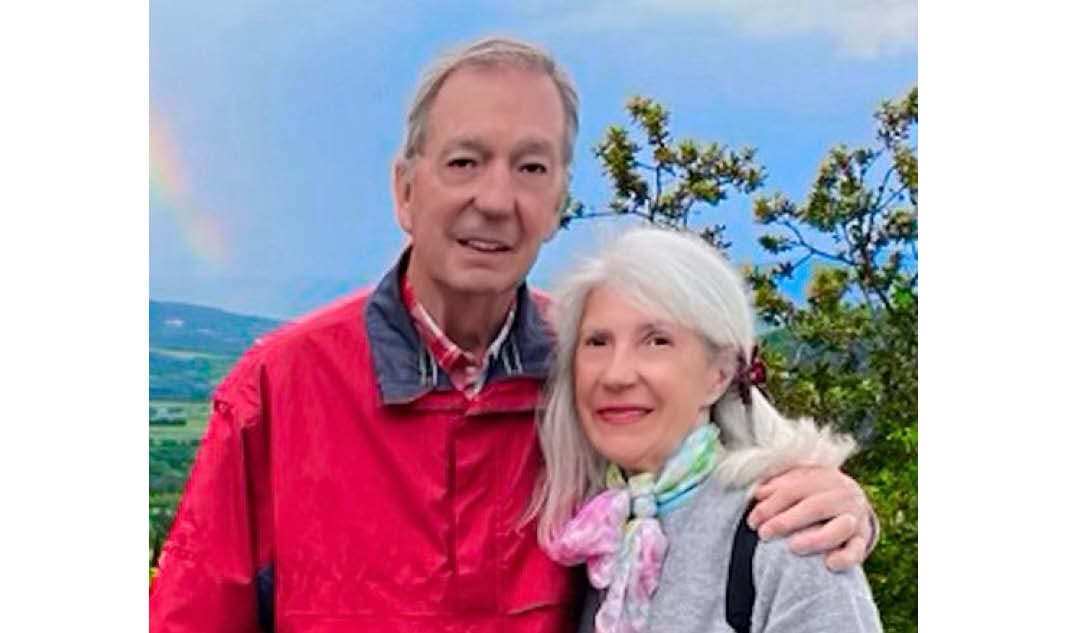 Manhattan College has announced a $15 million gift from alumnus Michael Kakos and his wife, Aimee, to expand scholarship and grant opportunities at the college's School of Science.
The gift—which will be distributed over several years—will fund programs in support of needs-based scholarships for students pursuing undergraduate degrees in science, technology, engineering, and mathematics (STEM) and for students to study abroad. The funds will provide grants in support of innovative academic and research projects as well as the modernization of equipment, laboratories, and other facilities. In recognition of the gift, the School of Science will be renamed after the couple, who are longtime supporters of academic and student life at Manhattan College.
"This gift will support our new vision for the school to build our community of student and faculty scholars through the development of innovative academic programming and research opportunities for students and the enhancement of our teaching and research facilities," said Kakos School of Science dean Marcy Peteroy-Kelly.
"This transformative gift will take our School of Science to a whole new level, further establishing Manhattan College as a premier destination for students looking to pursue an undergraduate degree in a STEM field," said Manhattan College president Daniel Gardner. "Exciting times lie ahead at Manhattan College's Kakos School of Science."
Earlier this year Michael J. and Aimee Rusinko Kakos, longtime donors to Penn State, have made a leadership commitment to endow the Michael J. and Aimee Rusinko Kakos Dean's Chair in the College of Arts and Architecture. Their generous support will provide financial resources to the current dean and future deans of the college, generating opportunities for students and faculty to engage and advance the arts.
"I am honored and inspired by Michael and Aimee's vision and the possibilities this endowed chair will bring to the dean's role," said B. Stephen Carpenter II, the inaugural Michael J. and Aimee Rusinko Kakos Dean of the College of Arts and Architecture. "Their gift demonstrates their commitment to furthering the arts at Penn State, and their recognition of the integral role of the arts in the education of all students across the University."
A Penn State graduate, Aimee said her lifelong passion "for the arts and all things green" led the couple to support the College of Arts and Architecture and The Arboretum at Penn State.
In the College of Arts and Architecture, the Kakoses established the Michael J. and Aimee Rusinko Kakos Open Doors Scholarship and the George Stephen Rusinko Trustee Scholarship. They have funded multiple scholarships across the University, including Global Programs and Undergraduate Education. In addition to a gift to name the Michael J. and Aimee Rusinko Kakos Gallery in the new Palmer Museum of Art, they have been sponsors of many of the gardens within the Arboretum. With their most recent gift, their total commitment to Penn State exceeds $9 million.
The College of Arts and Architecture is one of only seven colleges at the University with named dean's chairs. These include the College of Agricultural Sciences, College of the Liberal Arts, College of Engineering, Eberly College of Science, College of Earth and Mineral Sciences, and College of Health and Human Development.
"The Rusinko Kakos gift allows us to join this group of academic colleges at Penn State," said Carpenter. "The impact of their gift will be seen in our studios, on our stages, in our engagement programs, and our research and creative initiatives for years to come. We are most grateful for the possibilities their support will enable us to pursue."
The Rusinko Kakos gift will advance "Greater Penn State for 21st Century Excellence," a focused campaign that seeks to elevate Penn State's position as a leading public university in a world defined by rapid change and global connections. With the support of alumni and friends, "A Greater Penn State" seeks to fulfill the three key imperatives of a 21st-century public university: keeping the doors to higher education open to inspired students regardless of financial well-being; creating transformative experiences that go beyond the classroom; and impacting the world by serving communities and fueling discovery, innovation and entrepreneurship. To learn more about "A Greater Penn State for 21st Century Excellence."