$15 million gift to University of Oklahoma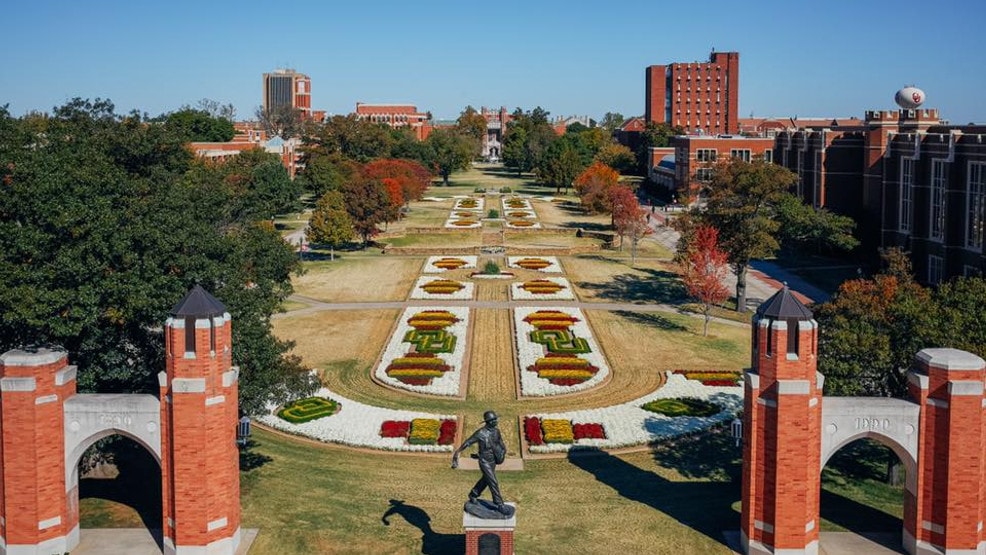 The University of Oklahoma received a $15 million gift from long-time supporters Jonny and Brenda Jones to help fund the renovation and expansion of Jacobson Hall, one of the oldest buildings on the Norman campus.
Home to the OU Welcome Center and Office of Admissions and Recruitment, Jacobson Hall offers prospective students and their families a first impression of the university, with guided tours of OU's nationally recognized campus beginning on its front steps. During the 2021-22 school year, OAR hosted more than 17,000 campus tours with prospective students and guests from 10 countries. The transformational gift from the Jones family will ensure that OU is best positioned to welcome top students to the OU community. In recognition of the gift, the OU Board of Regents has approved the naming of Jacobson Hall's campus visitor center to the Jones Family Welcome Center.
"At OU, creating a welcoming and engaging environment for future students starts from the moment they first set foot on campus," said OU President Joseph Harroz Jr. "For many of these students and their families, their first impression of OU begins at Jacobson Hall – a setting that reflects so much of our university's tradition and history. Most importantly, it's where they begin to see themselves as part of the OU Family. Thanks to this generous gift from Jonny and Brenda Jones, the Jones Family Welcome Center at Jacobson Hall will become a vibrant space that helps attract the very best students, opening their eyes to the countless opportunities they will have at OU."
The renovations to the newly named Jones Family Welcome Center will update the existing 17,300-square-foot structure, improving functionality and preserving the building's historic character. The project will also include an expansion, which will provide additional space for campus tours, financial presentations, application workshops, one-to-one meetings with admissions counselors and prospective student recruitment events. The modernized welcome center will serve as a fitting introduction to a university that has stepped boldly into the future while honoring its rich history.
In deciding to provide a leadership gift for work on Jacobson Hall, Jonny and Brenda Jones expressed their belief that it is critical to the university's future success to be well-positioned to recruit students wanting to make a difference. That belief aligns with a key component of OU's "Lead On, University" Strategic Plan as it aims to reach Association of American Universities status.
As strong advocates for OU, Jonny and Brenda Jones support the university through their funding of various campus initiatives, including Athletics Department capital needs, the Sarkeys Energy Center, the Sam Noble Oklahoma Museum of Natural History and the President's Associates program. Their contributions have played a critical role in helping students achieve their educational goals as well as helping faculty maintain excellence in research and instruction. In addition to Jonny and Brenda Jones's philanthropic involvement with OU, Jonny Jones is a member of the Mewbourne College of Earth and Energy Board of Visitors.
Founded in 1890, the University of Oklahoma is a public research university located in Norman, Oklahoma. OU serves the educational, cultural, economic and health care needs of the state, region and nation