$15 million gift to University from Cástulo de la Rocha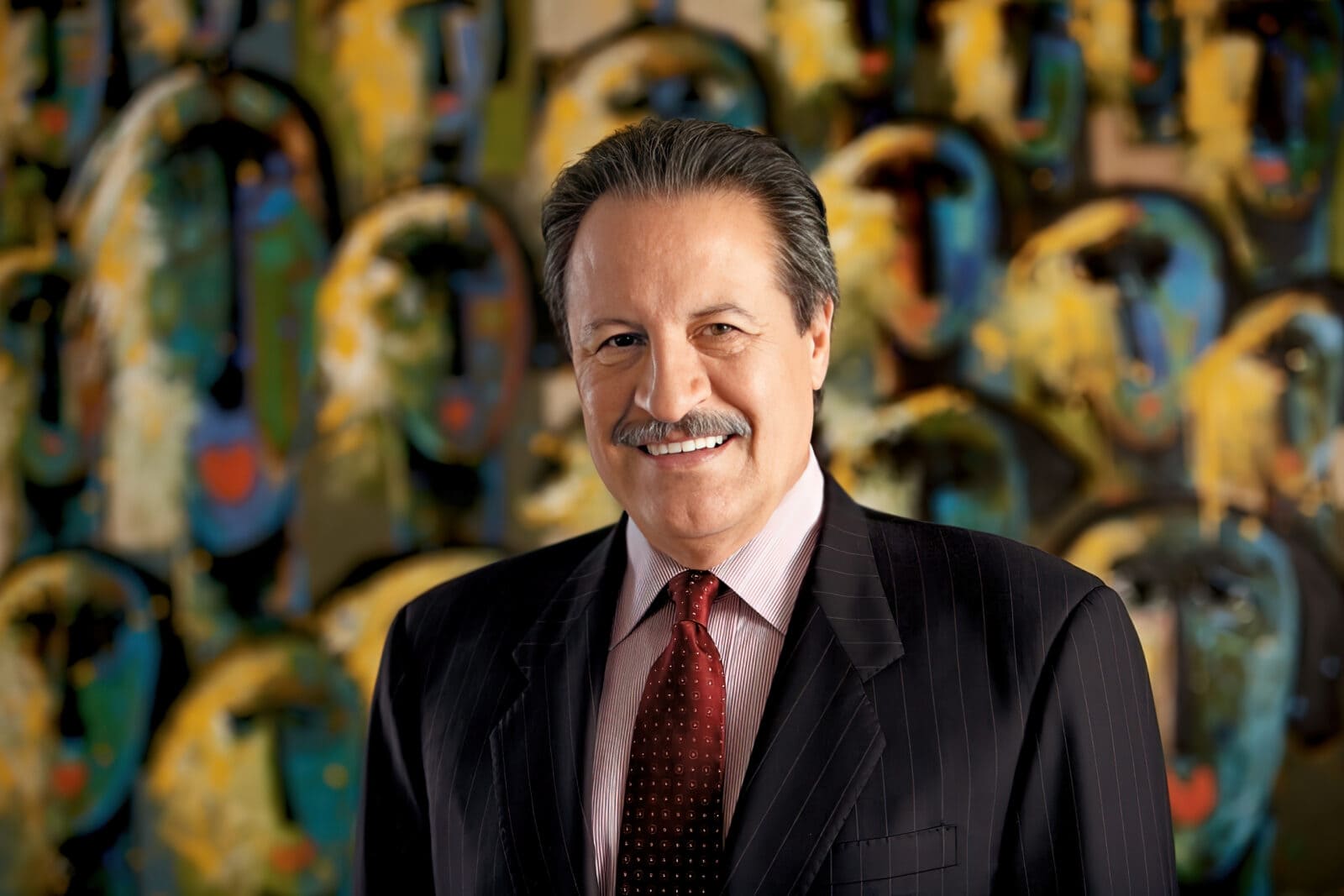 University Of La Verne President Devorah Lieberman announced today that AltaMed Health Services Corporation, one of the nation's largest federally qualified community health centers, has pledged $15 million to help construct a state-of-the-art facility for the College of Health and Community Well-Being.
"The AltaMed board's unanimous support for the university's college and strategic partnership will help address critical shortages of trained health care professionals, while transforming health and well-being throughout Southern California and beyond," Lieberman said.
The major investment helps the college fulfill a mission of  providing a pipeline of qualified graduates to support the Inland Southern California region's growing health care needs. Thousands of  nurses, physician assistants, medical assistants, data analysts, certified nursing assistants, psychologists, social workers, and health administrators are expected to be trained through the college's 10 degree programs and services.
Additionally, the learning space in the City of Ontario and partnership enhance the university's education and innovation corridor, a gateway for education, workforce development, and other supports in a historically underserved and under-resourced region.
AltaMed's gift is the largest capital gift in the 132-year history of the university and among several new committed funds for the transformative college launched last year. In recognition of the funding, the college will be named after AltaMed's president and CEO Cástulo de la Rocha. The community health trailblazer is the first Latino leader in the nation to have a health college named in their honor.
De la Rocha has led AltaMed's growth from a single storefront barrio clinic in East Los Angeles into one of the nation's largest federally qualified independent community health centers, with more than 60 sites across Los Angeles and Orange counties. AltaMed provides pediatrics, primary care, Program of All-Inclusive Care for the Elderly (PACE), behavioral health, HIV/AIDS care, and pharmacy services for nearly 500,000 people annually.
"This investment will help train future generations of culturally competent health care leaders who can address the root causes of the negative impacts of the social determinants of health and improve health outcomes," Cástulo de la Rocha said. "At a time when we are on the precipice of a massive provider shortage, this partnership will work to expand the number of health care providers our state is training exponentially."
Staffing tops the list of health care industry challenges heading into 2024, according to polling data from the Medical Group Management Association. Physician assistants, nurses, and emerging sub-disciplines of health professionals with technological and interdisciplinary expertise are in critically short supply. Additionally, high employee turnover rates are a burden on finances and resources for health care organizations.
Construction of the Cástulo de la Rocha College of Health and Community Well-Being is expected to begin early 2024 with completion in August 2025.
The latest gift caps Lieberman's 12-year presidency and tremendous work as the 18th and first female university president. Under her leadership the amount of available university funds for programs and services increased by more than $100 million and the university's endowment quadrupled.
The university has grown tremendously including an emerging footprint in Ontario with the corridor, the addition of its health and well-being college, 15 new academic degree programs, eight new curricular and co-curricular programs and offices, numerous physical transformations, and more than 80 named scholarships, fundraising-named positions, government grants, and more.