$125 million gift by Leonard A. Lauder ushers in the Inaugural Class of Lauder Fellows at Penn Nursing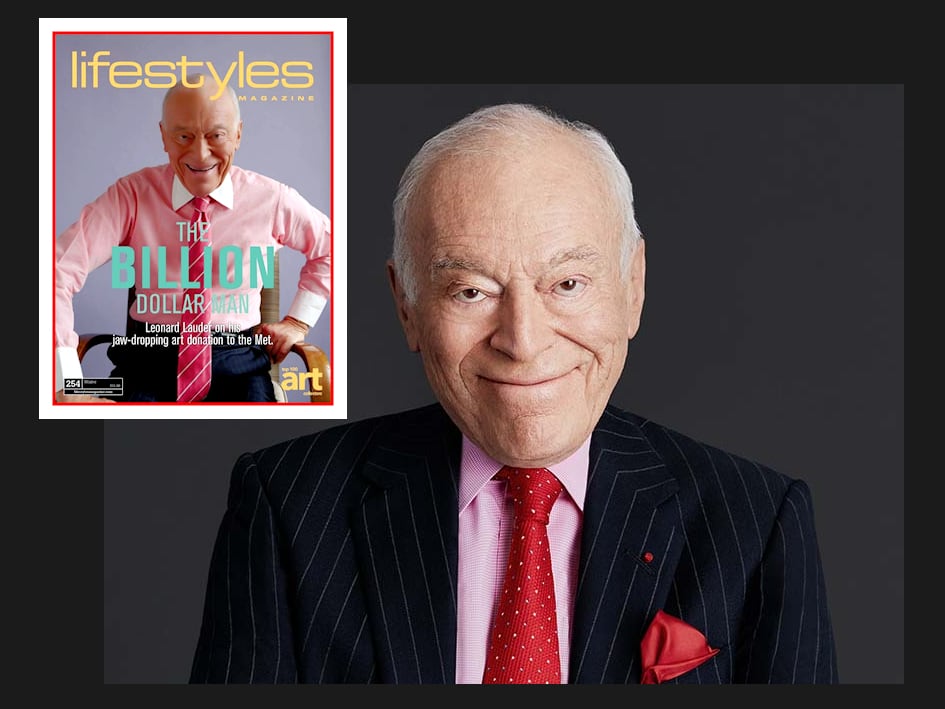 Penn Nursing is excited to announce the inaugural cohort of the Leonard A. Lauder Community Care Nurse Practitioner Program, comprised of 10 fellows from across the country who will begin full-time studies towards a nurse practitioner degree.
They are the first-ever students in a pioneering, tuition-free program dedicated to building a nurse practitioner workforce committed to working in and with underserved communities, both rural and urban.
"With the first of the Leonard A. Lauder program fellows joining us at Penn Nursing, we begin the work of preparing these excellent nurses to be leaders in providing care in under-resourced communities," said Penn Nursing Dean Antonia Villarruel.
"The impact this program will have in communities that face barriers to care cannot be overstated—and all of us at Penn Nursing are grateful to Leonard A. Lauder for his vision and commitment to improving health and health care in areas where it is most needed."
The Leonard A. Lauder program at Penn Nursing is a two-year, rigorous primary care nurse practitioner program. It was borne of a $125 million gift—the largest ever to an American nursing school—by Penn alumnus Leonard A. Lauder, chairman emeritus of the Estée Lauder Companies.
"The first class of fellows are models for all those who will follow: talented healthcare professionals who are deeply committed to further developing their skills, and then sharing those skills in the American communities that need them most," said Mr. Lauder. "I offer my sincere congratulations to this fine group of individuals who will pave the way for the ensuing years of the program, and—most importantly—make a tangible difference in the lives of our fellow Americans."
Each fellow will complete at least 50 percent of their clinical education at community partner sites and/or comparable sites that provide direct patient care, an invaluable experience that will prepare fellows to meet the complex needs of patients and families throughout their careers. Every fellow will be expected to commit to practice or service in an underserved community for two years after graduation.
The first ten fellows come from a variety of backgrounds and share a commitment to using this unique opportunity to further their education and clinical experience to help solve the challenges they see in their chosen field.
Gabrielle Domingo, Rebecca Hosey, Erica Iglesias, Sandya Janardhan, Aleksandr Kasyanchuk, Ethan Murdock, Julie Nguyen, Lauren Odegaard, Azucena Villalobos, and Carly Wasserbach.
Leonard Lauder Lauder is one of the leading philanthropists in the world. He has long been a major benefactor of the Whitney Museum of American Art. In 1971, he joined the museum's acquisitions board and in 1977, by then president of his family's business, he became a Whitney trustee. He became president in 1990 and has been chairman since 1994.
He has donated both money and many works of art to the Whitney, and is the museum's most prolific fundraiser. His 2008 donation to it of $131 million is the largest in the museum's history.
Through the Leonard and Evelyn Lauder Fund, he and his wife have also sponsored several exhibitions at the Whitney. The fifth-floor permanent collection galleries are named for the couple. In 1998, he told a reporter for The New York Times that his "dream job" was to be the Whitney Museum's director. More recently, Lauder gave $131 million for Whitney's endowment.
A long-time supporter of the Metropolitan Museum of Art in New York City, Lauder led the creation of a research center for Modern art at the museum, which he helped support through a $22 million endowment made alongside museum trustees and other benefactors.
In April 2013, he announced (as featured on the cover of Lifestyles Magazine/Meaningful Influence) of the donation of his collection of 81 pieces of Cubist art, consisting of 34 pieces by Pablo Picasso, 17 by Georges Braque, 15 by Fernand Léger, and 15 by Juan Gris to the museum; together, they are valued at more than one billion dollars.
It has been described by William Acquavella, of Acquavella Galleries, as "without doubt the most important collection any private person has put together in many, many years."
Leonard Lauder is co-founder and chairman of the Alzheimer's Drug Discovery Foundation, a member of the Council on Foreign Relations, a trustee of the Aspen Institute, chairman of The Aspen Institute International Committee, honorary chair of the Breast Cancer Research Foundation, and a member of the President's Council of Memorial Sloan-Kettering Hospital.
Along with his wife, Evelyn, he helped create the Evelyn H Lauder Breast Center at Memorial Sloan-Kettering Cancer Center in New York City and the Breast Cancer Research Foundation.
Most recently, Mr. Lauder donated $125 million to University of Pennsylvania to establish a new tuition-free nurse practitioner program within  Penn Nursing.