$101 million new gift to School by Elaine Low and family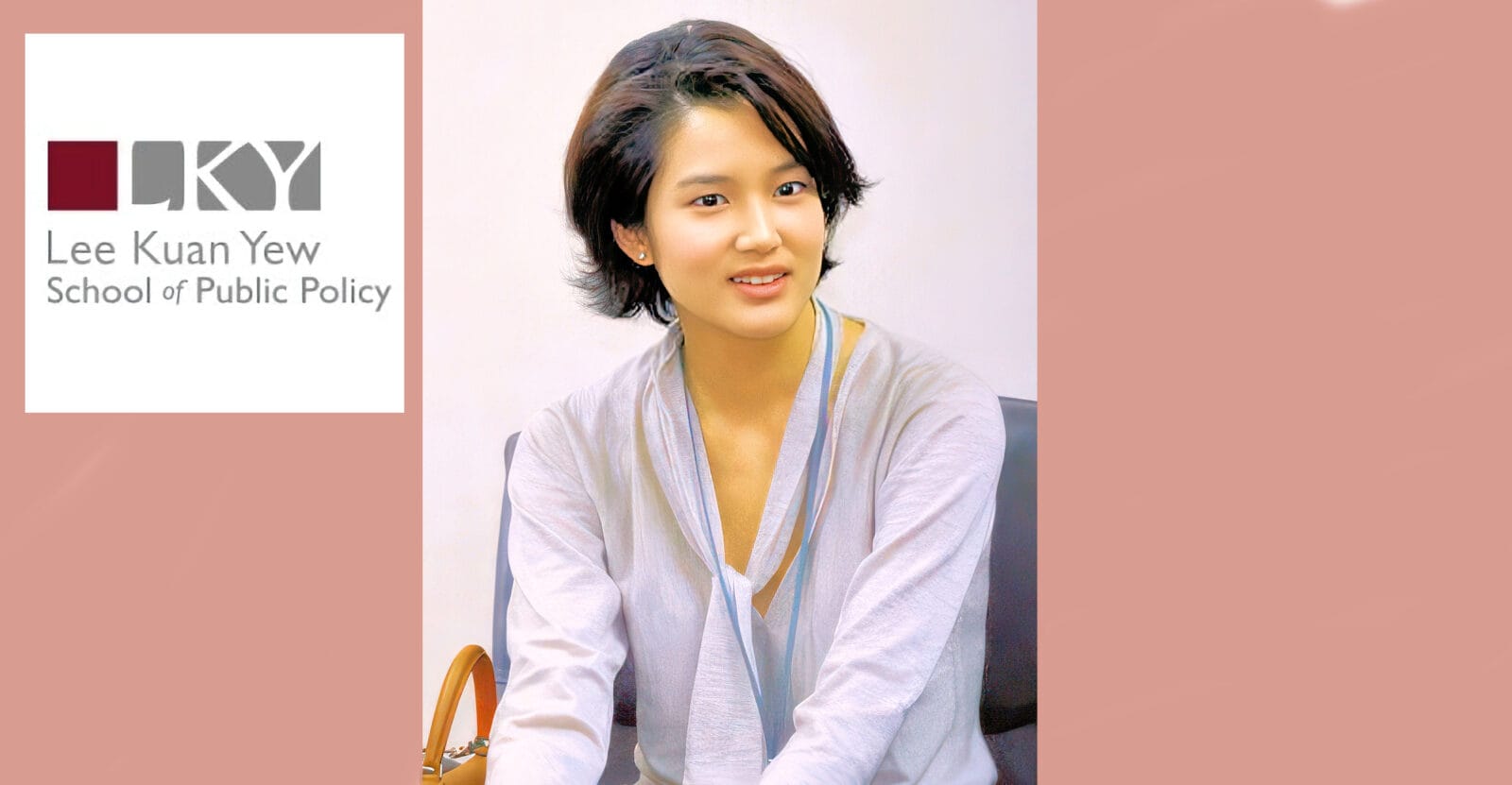 The Lee Kuan Yew School of Public Policy (LKYSPP) received a gift of $101 million – its largest donation to date – and it will be used to support leadership programs for public officers from Asia and provide scholarships for students in the region.
The donation was made by the philanthropic Low Tuck Kwong Foundation, named after Singapore-born coal tycoon Low Tuck Kwong.
Datuk Low is the founder of Bayan Resources, a coal mining company in Indonesia. He moved to Indonesia from Singapore in 1972, after working at his father's construction company in Singapore as a young adult.
The Low Tuck Kwong Foundation Advance Asia Leadership Fund will support leadership programs for public officers from Asia, and the Low Tuck Kwong Foundation Scholarship will provide scholarships for LKYSPP students from Asia from the academic year 2023.
The scholarships will be awarded based on academic merit to students enrolled in the school's Master in Public Policy, Master in Public Administration and Master in International Affairs programs.
The donation will also enable LKYSPP, an autonomous professional graduate school of the National University of Singapore, to expand its Executive Education program on Singapore Futures. This refers to shorter professional training courses that impart future thinking and scenario planning skills to teachers, student leaders and young working professionals.
At a signing ceremony, LKYSPP dean Danny Quah said the gift will strengthen the school's networks so that Singaporeans and Indonesians remain well connected to each other and across the region.
"This helps all our neighbors understand better how Singapore works and gives insight into how Indonesia navigates its journey. This… continues to keep Singapore a global point of reference for good governance and sound public policy."
The work of the new Low Tuck Kwong Foundation Advance Asia Leadership Fund at LKYSPP will revolve around making Asia's future better through leadership training, thought leadership, and outreach and engagement, said Professor Quah. Regional and world leaders will be brought together in Singapore to improve international understanding and collaboration, he added.
Emeritus Senior Minister Goh Chok Tong, who chairs the LKYSPP governing board, said: "The school will use the donation to bring in more eligible Indonesian and other Asian students to study here through scholarships and financial grants.
"The donation will also allow the school to provide more scholarships and grants to eligible Singaporeans."
In a speech at the event, Mr Goh said he became acquainted with Mr Low on a golf course about 30 years ago and got to know him better after retiring as prime minister.
"Some time last year, he told me that he wanted to make a significant donation to advance Singapore-Indonesia relations… He asked me for ideas," Mr Goh said, adding that he naturally thought of LKYSPP, which has established itself as a leading public policy school in Asia.
Mr Low's daughter, Ms Elaine Low, who is the chairman of the Low Tuck Kwong Foundation, said: "It was a friendship between ESM Goh and my dad, and the common interest to serve the community at large, that inspired this gift.
"We believe that students and thought leaders will gain from the bilateral learning and exchanges, share best practices and build meaningful relationships between Singapore and the region. It is our hope that this will lead to practical solutions to tackle issues and improve the lives of Singaporeans and our neighbors."
Ms Low graduated with a Master in Public Policy from LKYSPP in 2014.
NUS president Tan Eng Chye said that this is not the first time Mr Low has given to NUS.
In 2011, NUS set up the Low Tuck Kwong Distinguished Professorship with a gift of $3 million. The Elaine Low Scholarship has also supported high-potential students to benefit from residential living and learning opportunities at NUS University Town.
In 2021, Mr Low gave to the Social Mobility Foundation set up at LKYSPP, to fund academic research on income inequality and social mobility.
Photo:  Ms Elaine Low, chairman of the Low Tuck Kwong Family Foundation