$10 million Windgate gift announced by Patricia M. Forgy will allow UAFS to expand nursing program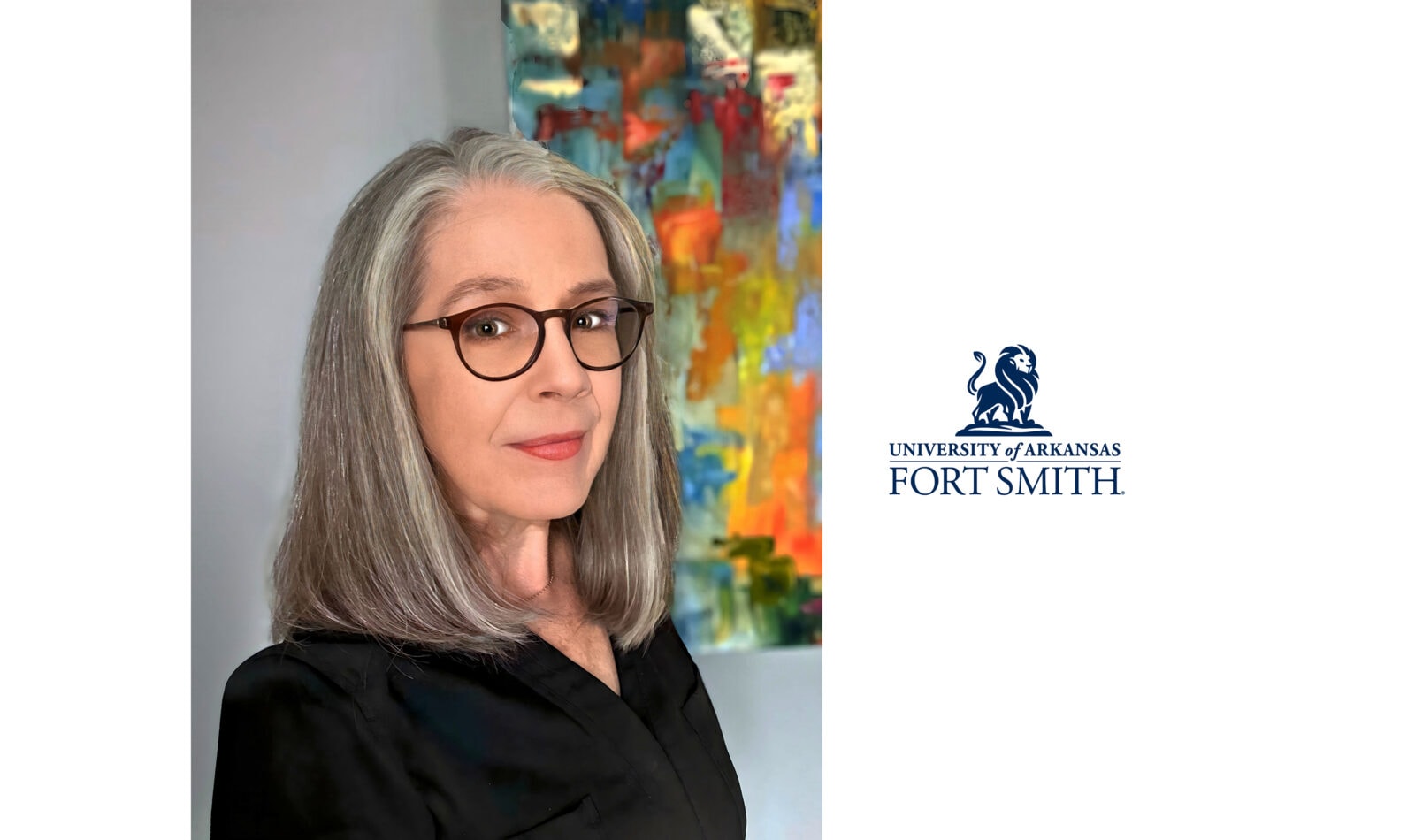 With a $10 million gift from the Windgate Foundation, announced by Patricia M. Forgy the University of Arkansas at Fort Smith nursing program will be able to serve more students, which will send more nurses out into the workforce at a time of state and national scarcity.
This effort to address the current nursing shortage "is a collaborative effort between UAFS and our community partners," said Dr. Antonio Cantù, dean of the College of Health, Education, and Human Sciences. "While we recognize we can't single-handedly 'solve' the nursing shortage, this gift allows us to create more — as well as new — opportunities for those within our community, region, and state who are interested in pursuing careers in the nursing profession."
The Bachelor of Science in Nursing program in the Carolyn McKelvey Moore School of Nursing utilizes cutting-edge technology and clinical experience within area healthcare systems to provide the active, hands-on learning necessary to prepare competent and compassionate nurses, according to UAFS. The nursing program also includes a "BSN – Accelerated" option for students who have completed a bachelor's degree prior to admittance, as well as a couple of certificates of proficiency, and the program is accredited by the Commission on Collegiate Nursing Education.
The gift (distributed over four years) will allow the university to expand the current bachelor degree program — both the traditional and accelerated tracks — and create a new Associate Degree in Nursing program, said Paula D. Julian, associate dean and executive director of nursing in the nursing school. The program will include a traditional track as well as an LPN to RN track, and an RN to BSN track will be created.
Currently, 135 seats are available annually for new students into the bachelor's program, but that will jump by 63 — to 198 — due to Windgate's gift, Cantù said. Furthermore, the new associates' program will make 60 spots available to incoming students annually, and another 20 can be admitted for the RN to BSN program annually.
In addition, the new funding — first announced in the fall of 2022 — will allow UAFS to hire nursing faculty prepared at the master's-degree level of educational preparation and higher to teach in the BSN program as full-time faculty, Julian said. Following approval of the ADN and RN to BSN programs, "we will be engaged in the process of hiring full-time nursing faculty for those positions, as well."
"We have a distinctive nursing program that has been known across the state as offering a truly exceptional education — the brightest, most dedicated nursing students in the region choose UAFS because they know they're going to get the best education right here in Fort Smith — but, like other universities, we share a difficulty in recruiting and retaining the exceptional faculty members who teach in this program, especially amid a global pandemic," UAFS Chancellor Teresa Riley said in a university news release. "Nationally, nursing faculty have been drawn away from academia by high salaries at hospitals and a call to do the important work of caring for patients during this time of crisis, so the financial means to recruit and retain the devoted educators who will train the next generation of qualified nurses is critical to expansion."
Expert and experienced faculty are a "cornerstone" of the nursing program at UAFS, Julian said. "All of our full-time faculty have academic preparation at the master's degree or higher."
The university will also be able to expand its current simulation lab, including purchasing high-fidelity simulators that cover a wide span of ages, with the Windgate gift, Julian said. The simulation lab is also being renovated from a ward layout "to a design that more accurately reflects the current layout of nursing units in a hospital, which provide individual patient rooms."
"We have a 100% placement rate after graduation for our nurses," as the rigorous program at UAFS prepares nurses well for the field, said Rachel Rodemann Putman, associate director for strategic communications at UAFS. Windgate typically focuses grant awards on the arts, so this was "rare for them, but they saw a need."
This gift "demonstrates how much they care about the community," Cantù said. "It also serves as evidence of their awareness of the critical shortage of nurses within our community, which is reflective of the same challenge facing the nation, and their desire to increase the pipeline of nurses to help address this shortage."
The Windgate Foundation, established in 1993 and based in Little Rock, is a private foundation committed to advancing contemporary craft, strengthening visual arts education throughout the nation, and improving education, health, and community in the state, according to the foundation.
"With this gift, UAFS will not only stay on the cutting edge of healthcare through our remarkable equipment and facilities but will lead the industry as we recruit some brightest minds in healthcare and clinical instruction," Riley stated in the university's news release last fall. "By 2024, I envision UAFS as competitive as any imaginable institution when hiring new nursing faculty members, and that means our students — who already pay the lowest tuition in the state for a four-year degree — will also have access to the best possible education and educators."