$10 million gift to Kansas State University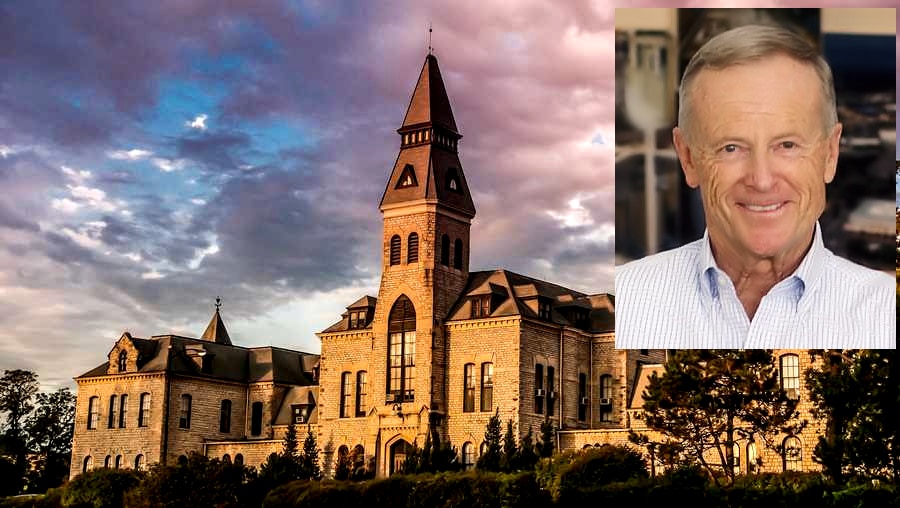 Kansas State University in Salina has received the largest donation for one academic program, the school announced recently.
Neil Blue and his California-based company General Atomics Aeronautical Systems has donated $10 million to the university's aerospace and technology campus.
With the donation, the university will create the General Atomics Aerospace Innovation Ramp, the first in the campus' history. The ramp will encompass the southernmost portion of the K-State Salina campus and transform its footprint, revitalizing land that was home to the former Schilling Air Force Base.
The university said the addition will help enhance the campus's learning environment and make K-State Salina one of the premier learning spaces in the country for aerospace education.
"The General Atomics Innovation Ramp will set the Aerospace and Technology Campus apart from many other aerospace-focused institutions through the research and education it will provide," K-State President Richard Linton said in a press release. "The new ramp will foster K-State Salina's 2030 strategic initiatives and commitment to the residents of Kansas and this region."
General Atomics Aeronautical Systems manufactures unmanned aerial vehicles and radar systems.
Neal Blue is Chairman and CEO of privately held General Atomics (GA), San Diego. GA is an internationally diversified enterprise including over 15,000 employees.
The group includes GA Aeronautical which produces unmanned aircraft, electro-optical, radar, signals intelligence, laser communication and automated airborne ISR systems.
GA's EMS Division produces the Navy's new aircraft carrier electromagnetic launch and recovery systems, satellite surveillance, laser, hypervelocity projectile, and power conversion systems.
GA-CCRi provides multi domain data to knowledge analytics for delivering high fidelity situational awareness and predictive analysis.
GA energy research includes next generation nuclear fission and its internationally recognized DIII-D and inertial confinement fusion programs for the US DOE, including construction of the superconducting magnet powering the 35 country ITER fusion project in France.
Other related enterprises include GA Europe, its subsidiaries in Germany, and real estate, agriculture, mining and oil & gas in the US, Australia, UAE and Canada.
Neal Blue graduated from Yale, is a pilot, and served in the U.S. Air Force. He is a former Trustee of the Salk Institute and UCSD Foundations, and is a member of Yale's, Jackson Institute for Global Affairs, the Hudson Institute, CNAS and Atlantic Council Advisory Boards.
During college years he was a correspondent for the Yale Daily News/New York Times Paris-Calcutta Expedition, and was featured in Life Magazine, with his brother, for having flown a single engine aircraft around South America. Subsequently, he developed a cocoa and banana plantation in Nicaragua.
Blue's company has had a relationship with the university dating back to 2017, collaborating on projects with the focus on advancing the aerospace industry.
Photo: KSU. Inset: Neil Blue