$10 million cash plus a transformative gift of 220 works by Philip Guston from Musa and Thomas Mayer to the Metropolitan Museum of Art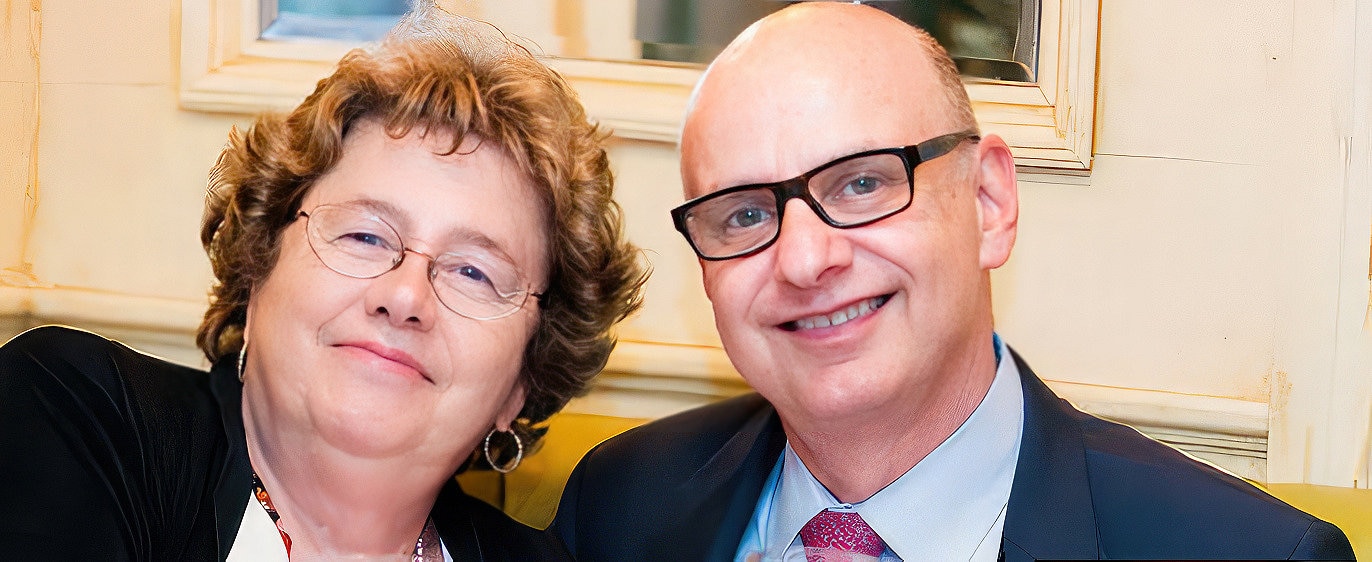 The Metropolitan Museum of Art announced the transformative gift of 220 works by Philip Guston (1913–1980) from the personal collection of Musa Mayer, the artist's daughter. Consisting of 96 paintings and 124 drawings—the earliest created in 1930 and the latest made in 1980—the collection represents the full arc of Guston's career. Ultimately, the gift will position The Met as the largest repository of works by the iconic American painter.
The collection of Musa Mayer is notable for the many consequential and foundational works it comprises, the majority created during the last three decades of Guston's life, when he was especially innovative and prolific. Highlights of the promised gift include: Mother and Child (c. 1930), Untitled(1958), The Three (1964), The Studio (1969), Pantheon (1973), Pittore (1973), Yellow Light (1975), Both(1976), Floor (1976), Aegean II (1977), Sleeping (1977), The Line (1978), and Flame (1979).
The Museum also announced a major gift of $10 million from Musa and Thomas Mayer to establish The Philip Guston Endowment Fund, which will be used to support initiatives related to the collection, advance scholarship regarding Guston, and further the artist's legacy.
"This truly extraordinary gift from Musa Mayer marks a major moment in the history of The Met. Philip Guston is one of the most consequential artists of the 20th century, whose restless experimentalism has inspired generations of artists. Through this gift, The Met becomes the leading center for the study of his oeuvre and its lasting impact. We are tremendously grateful to Musa for bestowing on us the great honor and responsibility of serving as the primary caretaker of her father's legacy going forward," said Max Hollein, Marina Kellen French Director of The Met. "Musa Mayer has been an extraordinary custodian of Philip Guston's work for the last four decades and is one of the most sensitive writers and historians of his oeuvre. Her deep understanding and profound philanthropy are shining examples of remarkable artistic and institutional support."
"For over four decades now, this personal collection of my father's paintings and drawings has served—and continues to serve—as a crucial source for exhibition loans," said Musa Mayer. "That The Met—this amazing museum of world art—has agreed to prominently display and permanently house Philip Guston's work in the city where he lived and worked is a deeply moving commitment to his legacy. My father was passionate about art and artists of the past. His influences spanned centuries. Yet his paintings resonate with artists working today. So, it's immensely gratifying to know that his best works will find a permanent home in the company of the masters he so loved."
In 2013, Mayer established The Guston Foundation (philipguston.org) to share her father's work and further his legacy. Originally trained as a mental health counselor, Mayer became recognized as an advocate for patients with metastatic breast cancer.
While she was a student at Columbia University pursuing an MFA in writing, she published her first book, Night Studio: A Memoir of Philip Guston(1988). In addition to curating exhibitions, she has authored several more books and catalogues on Guston in recent years.
The Met has enjoyed a long, fruitful relationship with Guston and his family. The Museum first began to purchase his work for the collection during his lifetime, beginning in 1950 and then again in 1973. It acquired a third work as a gift in 1972. It purchased his masterpiece The Street in 1983, and since then, it has acquired through gift—including two bequests from Musa Guston—12 additional paintings, drawings, and prints. Guston's work was featured in the landmark 1970 exhibition New York Painting and Sculpture: 1940–1970, organized by Henry Geldzahler, who also curated the 1973 exhibition Philip Guston Drawings 1938–1972. In 2003, the Museum hosted Guston's traveling retrospective, organized by the Modern Art Museum of Fort Worth, Fort Worth, Texas.
A selection of works from Musa Mayer's gift will be on view in a special installation opening May 27, 2023. The display, which will focus on the artist's deeply philosophical approach to the nature of artistic identity and the aesthetic possibilities of painting, will be organized by Kelly Baum, Cynthia Hazen Polsky and Leon Polsky Curator of Contemporary Art in The Met's Department of Modern and Contemporary Art.
Many of the works in this gift are on display in Philip Guston Now, the long-awaited retrospective currently on view at the Museum of Fine Arts, Houston through mid-January. The exhibition opens at the National Gallery of Art, Washington, DC on March 2, 2023 and at the Tate Modern in London in October of next year.
Guston's exceptional career spans much of the 20th century. Emphatically self-reflexive and historically specific, his art constitutes bold statements that implicate not only himself but also society as a whole, consistently expanding the possibilities of painting in the process.
The artist was born Phillip Goldstein in Montreal, Canada, in 1913 to Russian Jewish parents who had fled persecution in present-day Ukraine. Seeking a better life, the family immigrated to Los Angeles in 1922–23, where his father, unable to find employment, took his own life. In 1927, the budding artist became friends with Jackson Pollock at the Los Angeles Manual Arts High School. From 1930 on, at various points in his career, Guston would openly confront the specter of prejudice and social injustice, especially racism and anti-Semitism, creating works of art that were at once deeply personal and profoundly political in nature.
The social activist aesthetic of the Mexican muralists cast a long shadow over his early work. In the mid-1930s, like many of his contemporaries, he joined the Federal Arts Project of the Works Progress Administration (WPA) and moved to New York City. Eventually, he completed commissions for the World's Fair and the Queensbridge Housing Project, among others.
During the 1940s, Guston lived and worked primarily in the Midwest, entering a period marked by his evolution from muralism to easel painting and then from figuration to abstraction. In 1949, after a year abroad visiting the works of the Italian masters he had revered since boyhood, Guston came back to the United States, settling in the Northeast, where he, with his wife and daughter, divided their time between New York City and Woodstock.
Settling into a studio on 10th Street, Guston created his first entirely abstract work in 1950, cementing his place among the other luminaries of the New York School and culminating in a major retrospective in 1962 at the Solomon R. Guggenheim Museum.
In 1965, he ceased painting for more than two years and turned to creating scores of simple, elegant line drawings. In 1968, his work took another dramatic turn, first shown in a controversial 1970 exhibition at New York's Marlborough Gallery.
While many in the art world attacked Guston for having abandoned abstraction, few critics understood that the cartoonish hooded figures in his paintings reflected the social upheaval and violence of the times.
The 1970s was Guston's most prolific decade, with the creation of monumental canvases filled with portent and allegory. During the last year of his life, 1980, as ill health forced him to work on a smaller scale, he created works on paper that possess as much candor, poignancy, and formal experimentation as his best paintings from previous decades.
Today, Guston is considered one of the 20th century's most influential artists, and his work is often invoked as an inspiration by some of the most exciting painters working now.