$1.1 billion donated by Sergey Brin for Parkinson's disease research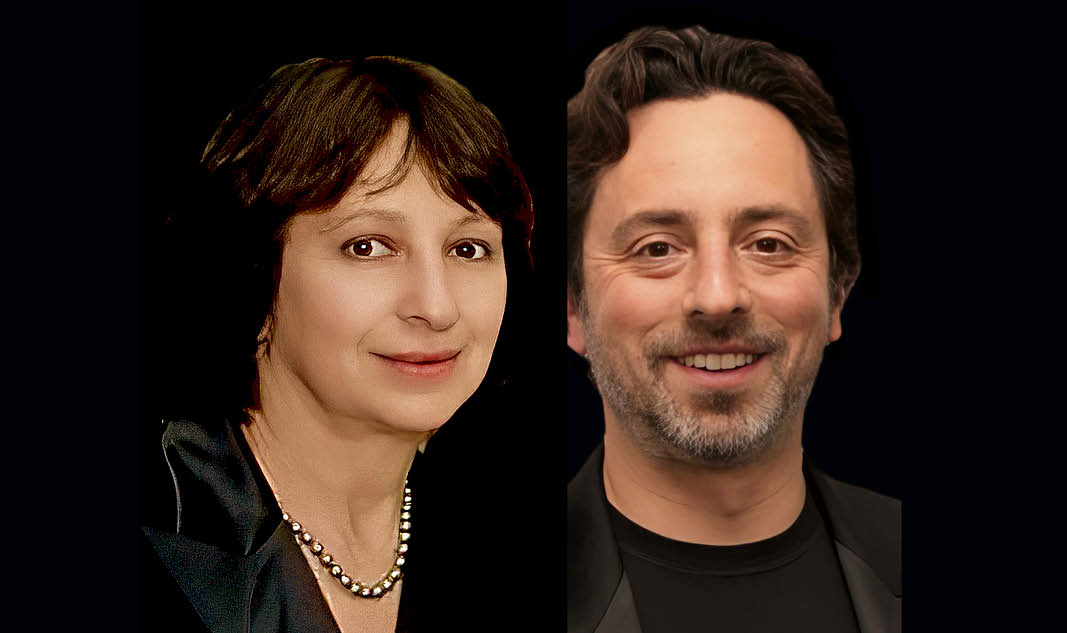 49-year-old Sergey Brin is an American business magnate, computer scientist, and internet entrepreneur, who co-founded Google with Larry Page. Brin was the president of Google's parent company, Alphabet Inc. He and Page remain at Alphabet as co-founders, controlling shareholders, board members, and employees.
Brin immigrated to the United States with his family from the Soviet Union at the age of six. He earned his bachelor's degree at the University of Maryland, College Park, following in his father's and grandfather's footsteps by studying mathematics, as well as computer science.
After graduation, he enrolled in Stanford University to acquire a PhD in computer science. There he met Page, with whom he built a web search engine. The program became popular at Stanford, and they suspended their PhD studies to start up Google in Susan Wojcicki's garage in Menlo Park.
Brin's mother Eugenia (Genia) Brin is a retired research scientist at NASA's Goddard Space Flight Center.
Genia is an emeritus board member of HIAS (Hebrew Immigration Aid Society), where she was the national chair for myStory, a project dedicated to documenting Jewish emigration to America, and is currently heading a project of digitization of the HIAS archive.
Genia was diagnosed with Parkinson's in 1999, and in 2008 the University of Maryland School of Medicine created the Eugenia Brin Professorship in Parkinson's Disease and Movement Disorders as a result of her family's gift — supporting the faculty's continued PD research and clinical work.
Genia's son Sergey Brin, the co-founder of Google, who is dedicated to support of PD research.
Her younger son, Sam Brin, has supported MJFF through Team Fox, including running the New York City Marathon.
Genia lives in California and enjoys spending time with her three young grandchildren.
Her older son Sergey Brin has become the largest individual supporter of Parkinson's research, making him one of just a few people to have donated more than $1 billion toward a specific disease.
Brin has previously disclosed that he has a genetic mutation in the LRRK2 gene that gives him a much higher chance of developing Parkinson's, as his mother, who has the same mutation, has been diagnosed with the disease.
While some of Brin's donations have been via the Sergey Brin Family Foundation, Forbes estimates that two-thirds of his Parkinson's-related giving was made through donations of Alphabet stock and from donor-advised funds. Moreover, Brin's giving has focused much of his giving on advancing basic science, including launching the Aligning Science Across Parkinson's (ASAP) in 2017, which awards grants of up to $9 million over three years through the Michael J. Fox Foundation for Parkinson's Research (MJFF) to collaborative teams of researchers.
This year, Brin has donated $225 million total toward Parkinson's research, including a $43 million gift to MJFF.
"This is probably the biggest experiment with Parkinson's disease, certainly in the history of science," said Dario Alessi, a biochemical engineer at the University of Dundee in Scotland, who leads an ASAP-funded team.
"It's a once-in-a-lifetime opportunity to really throw the kitchen sink at the problem and really do everything you can possibly dream of doing."
Collage illustration: Sergey Brin and his Mother Genia