Warren Buffett supports upcoming charity auction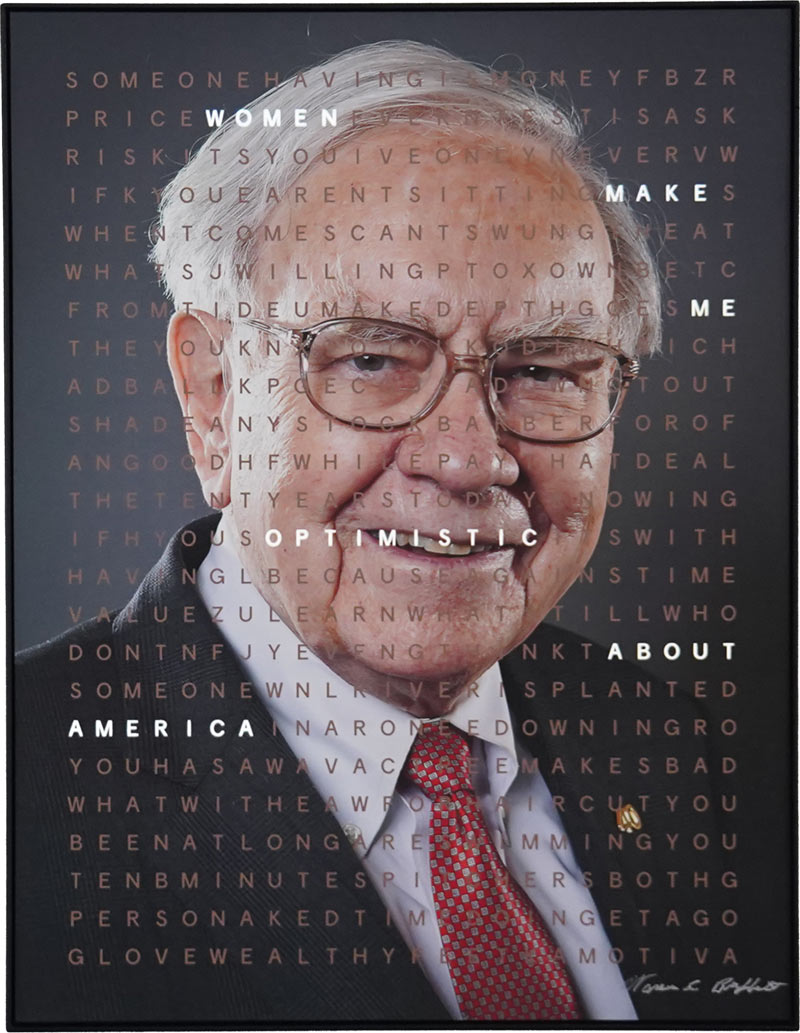 Warren Buffett will be involved in an upcoming charity auction running from August 20th to August 30th. The item availble for bidding will be an original Motiva art installation of Mr. Buffett, personally signed by him and with his own inspirational quotes featured in the work. This auction is part of "Motiva for a Cause," an initiative to make the world a better place through the power of words and art. The piece has been on display at various locations during the 2022 Berkshire Hathaway Annual Shareholders event in Omaha.
The entirety of the auction's proceeds will benefit Girls Inc., a favorite cause to support within the Buffett family. Girls Inc., based in Omaha, is a social service agency that incorporates an array of educational, cultural, and recreational opportunities to inspire girls aged five to 18 to be "strong, smart, and  bold." Mr. Buffett's late wife, Susan T. Buffett, was an early supporter of the agency and his daughter Susie Buffett has served on the Girls Inc. local and national boards.