The Virginia Museum of Fine Arts receives $60 million gift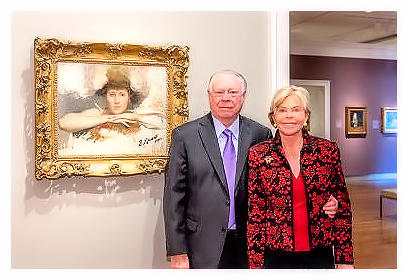 James W. and his wife, Frances Gibson McGlothlin, have donated $60 million, along with 15 paintings from their personal collection, to The Virginia Museum of Fine Arts (VMFA). This endowment will aid in the buildings 170,000 square-foot wing expansion and will be named The James W. and Frances G. McGlothlin Wing II. Since 2005 the couple have been major donors and longtime supporters of the museum. This $190 million project was announced in June of 2021 and will include a collections centre, special events space, and a library renovation.
James McGlothlin is the former founder and CEO of The United Company and current hotel developer, and Frances is the senior vice president of UC Fine Art, Inc. in New York. Together the McGlothlin's serve as leading philanthropists and highly reputable art collectors. In 2010 the couple made a $30 million donation to support a previous expansion project at VMFA, in 2012 they established the $20 million McGlothlin Endowment for American Art at VMFA, and in 2015 they donated a gift worth more than $200 million which included 73 paintings that were added to the museum's permanent collection.
"We feel it is important that we share these incredible works of art from our collection with people from our home state of Virginia. Donating them to VMFA ensures that they will be enjoyed by visitors to the museum for generations to come," said James McGlothlin.