Phil and Penny Knight gift $75 million to Stanford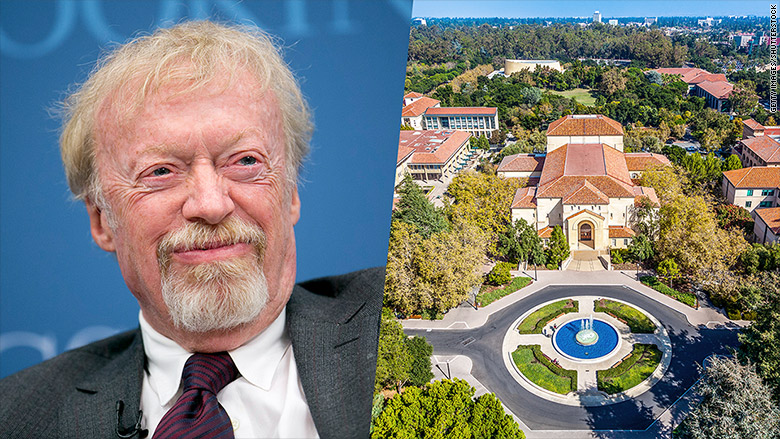 In efforts to kickstart a new initiative on brain resilience at Stanford University, Philip H. Knight, the Nike founder, and his wife Penny donated $75 million to support studies dedicated to cognitive function. This endowment will launch the Phil and Penny Knight Initiative for Brain Resilience out of the Wu Tsai Neurosciences Institute, and through a multidisciplinary approach will tackle one of the greatest questions in brain science: Why do some people succumb to degenerative brain diseases like Alzheimer's and Parkinson's, while others are in their 90's with their mental acuity intact?
The Knight Initiative for Brain Resilience will focus on both the causes of cognitive decline and treatments through three research avenues: human neuroscience, fundamental neuroscience, and targeted neurotherapeutics through early diagnostics and treatments for brain degeneration. This initiative will require scientists, engineers, and clinicians, as well as Stanford's Center for Memory Disorders, Stanford's Disease Research Center, and Stanford's Department of Neurology to work closely together and collaborate on ideas, perspectives and technologies to unveil new research discoveries within the field.
The Knight's are longtime supporters of the school, recently donating $400 million in 2016 to fund graduate scholarships.
"As Phil and I get older, we are seeing the devastating impact of neurodegeneration on our friends and loves ones," said Penny. "We are calling it the 'Initiative for Brain Resilience' because we want to focus on the positive outcomes this important research may yield – healthy aging and the possibility of helping all people live fuller, more vibrant lives late into life. We are excited to invest behind our belief that Stanford is the place to make this happen, and we feel privileged to have the opportunity to do so."