Bernard Arnault's great cultural impact parallels his thoughtful philanthropy and extraordinary business success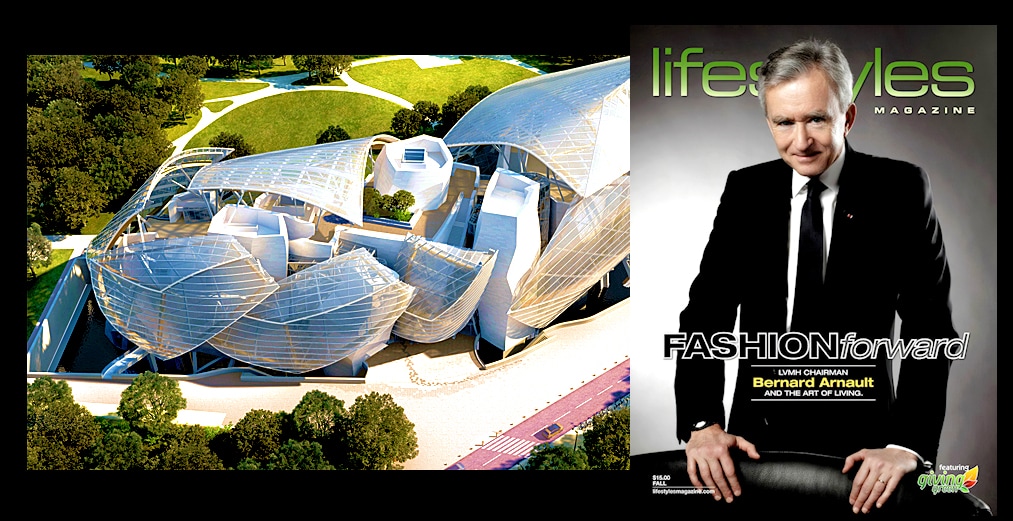 Bernard Arnault's nearly $300 billion fashion empire under his hands-on leadership pursues an innovative and ambitious philanthropy policy in support of the arts and culture.
A pillar of the vision for LVMH group articulated by Mr. Arnault is his commitment pursued with a long-term perspective.
Mr. Arnault's group controls 75 prestigious luxury brands, with over 65 billion euros revenue and a retail network of over 5,500 stores worldwide.
The Arnault family's support for a wide range of initiatives serving the general interest resonates with the creativity, excellence, innovation, and desire to perpetuate unique skills and heritage that inspire the entrepreneurial spirit of all LVMH Maisons and unify them.
Realizing Mr. Arnault's vision, LVMH has since the early 1990s developed a unique and well executed broad philanthropy program with a focus on several areas, notably promoting and sharing culture – with a special emphasis on youth – renovating and enriching historical heritage and supporting contemporary artistic creation.
Support for more than 60 major exhibitions in France and around the world – from London to New York and from Shanghai to Moscow – has enabled millions of visitors to experience defining moments in the history of art and discover seminal artists who have changed the way we look at the world.
In addition to past masters such as Matisse, Picasso, Van Gogh, Klein, Poussin, Cézanne or Giacometti, these events have also celebrated contemporary artists including Richard Serra, Annette Messager, Cindy Sherman, Olafur Eliasson, Jean-Michel Othoniel, Gerhard Richter, Christian Boltanski and others.
An exceptional philanthropic donation of 200 million euros to help save and restore Notre Dame de Paris after it was ravaged by a terrible fire, is one of the more recent and most prominent examples of our commitment to preserving, enriching, and promoting historical heritage.
Within the scope of its philanthropy actions Mr. Arnault's LVMH has established close relations with leading cultural institutions in France and around the world.
They provided support for the exhibition "Les Tables Royales en Europe" at the Château de Versailles, enabling the acquisition of several unique national treasures, including the writing table made by Riesener for Queen Marie-Antoinette, and a silver jug given to Louis XIV by the King of Siam.
Arnault's patronage also enabled restoration of the Africa, Crimea and Italy rooms in the château, as well as the Réchauffoir in the Queen's Hamlet.
For more than 25 years Mr. Arnault has supported a broad cultural program for youth, art education and encouraging young artists.
Nearly 50,000 students from Paris music conservatories have been able to attend exceptional concerts during the Paris season thanks to the "1,000 seats for youth" program. And for many years LVMH has enabled the "Orchestra at School" association to purchase musical instruments, letting hundreds of students learn to play an instrument across France.
Young virtuosos have taken master classes with Seiji Ozawa thanks to the Mr. Arnault's support for the International Music Academy, while loans of Stradivarius instruments from the LVMH collection currently allow virtuosos Renaud and Gauthier Capuçon and Daniel Lozakovich to express the full range of their talent on international stages.
Since 2014, the Fondation Louis Vuitton in Paris has provided a permanent structure for Bernard Arnault's outstanding philanthropic commitments and helped make LVMH a prominent member of the international arts and culture community.
Photograph: Philanthropist, art patron and head of the LVMH luxury good empire, Bernard Arnault with Lifestyles Magazine/Meaningful Influence's founder Gabriel Erem