Adani marks birthday with new $7.7 billion philanthropic announcement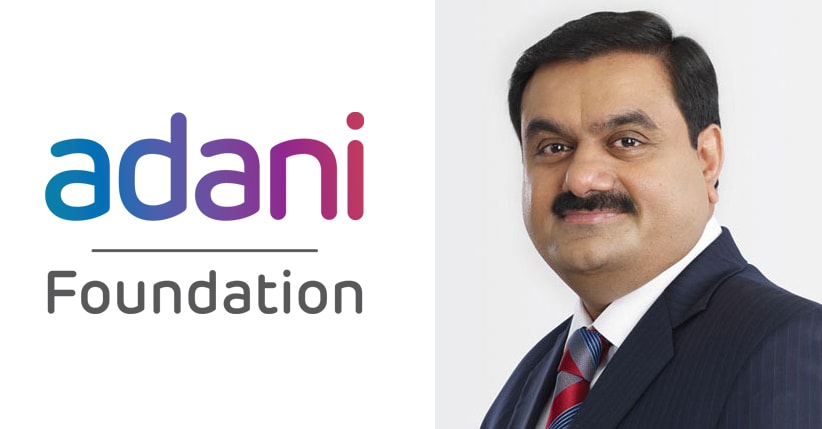 Industrialist Gautam Adani announced that he earmarked $7.7 billion in new donations to a range of social causes to mark his 60th birthday and to pay tribute to the birth centenary year of his father, Shantilal Adani.
The extraordinary donation will be mostly spent on charitable activities related to healthcare, education, and skill development, especially in the rural regions of India.
"In addition to being the 100th birth anniversary of my inspiring father, this year also happens to be the year of my 60th birthday and therefore the family decided to contribute these funds towards charitable activities related to healthcare, education, and skill development, especially in the rural regions of our nation," Adani Group chairman Adani said in a media statement.
"At a very fundamental level, programs related to all these three areas should be seen holistically and they collectively form the drivers to build an equitable and future-ready India. Our experience in large project planning and execution and the learnings from the work done by the Adani Foundation will help us uniquely accelerate these programs. This contribution from the Adani Family intends to draw upon some of the brightest minds that have a passion to make a difference in the Adani Foundation's journey to do more towards fulfilling our 'Growth with Goodness' philosophy," he said.
To utilize the potential of India's demographic advantage, there is an ever-growing need to focus on the areas of healthcare, education, and skill development.
The Adani Foundation has gained rich experience in working with communities focused on integrated development efforts across all these areas. The foundation focuses on four key areas including education, community health, sustainable livelihood development, and community infrastructure development.
The foundation works towards making basic education accessible and affordable. Also, it runs a parallel program to adopt government schools in rural and remote areas. Under healthcare initiatives, the foundation works towards delivering healthcare services in rural parts of India. It runs Mobile Health Care Units (MHCUs), hospitals, and clinics, and organizes general as well as specialized health check-up camps. Specific sustainable livelihood programs are run by the foundation for fishermen communities, farmers, and remotely located tribal populations.
Under community infrastructure initiatives, the foundation runs projects towards providing portable drinking water, village roads and solar-powered lighting in the rural parts of India.
Azim Premji, founder chairman of Wipro Ltd and chairman of Azim Premji Foundation said: "The challenges and possibilities of our country demand that we work together as one, cutting across all divides of wealth, region, religion, caste, and more. I wish Gautam Adani and his Foundation the very best in this important national endeavor," he added.
The Adani group started off with a small agri-trading firm in 1988. Over the years they have diversified and attained leadership positions in various businesses like ports, power generation and distribution, green energy, airports, mining, data centers, cement, green energy, and city gas distribution, among others.