$75 million new gift to community-based hospital systems from Carlo Fidani and family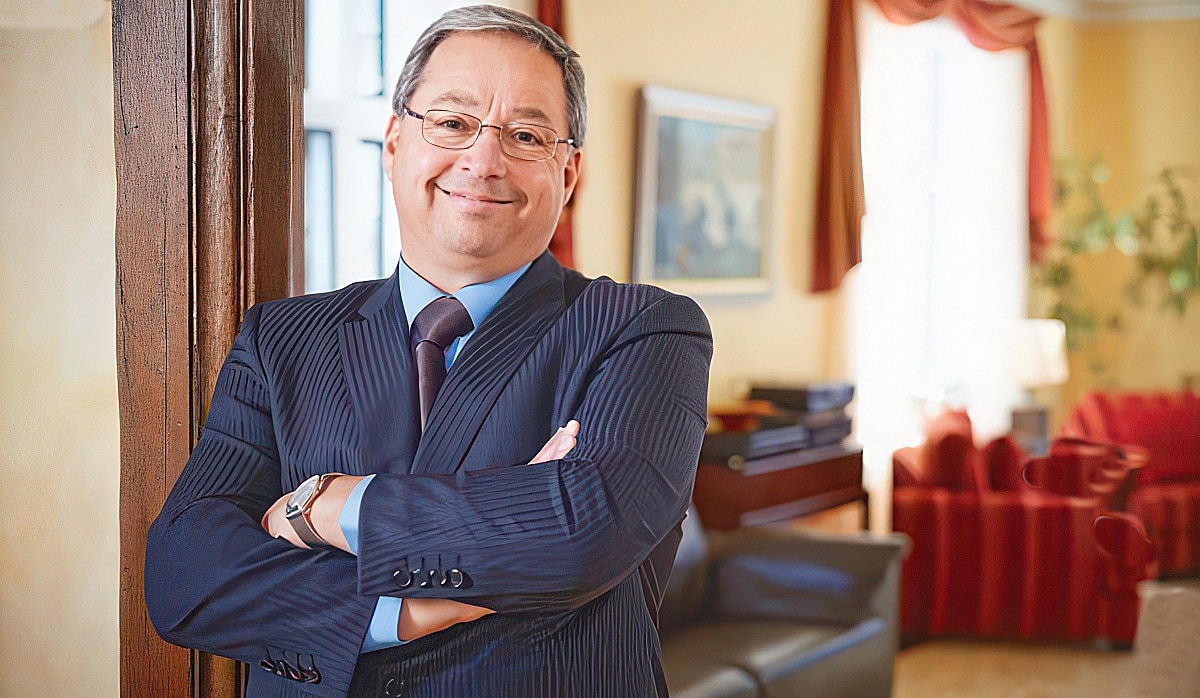 Trillium Health Partners (THP) and Trillium Health Partners Foundation are thrilled to announce a monumental $75 million donation from Mississauga-based Orlando Corporation. As a leader in corporate philanthropy, the Fidani family's Orlando Corporation hopes to inspire others to give by matching every dollar donated to THP to double the impact of their donation up to $150 million.
"At Orlando, our employees are at the center of who we are. We are making this historic donation to Trillium Health Partners in honor of our staff and their families, and for the benefit of all the families across our entire community," said Orlando Corporation President Blair Wolk. "We are delighted to support the hospital's growth and to invest in leading research to create a more efficient and accessible health system, including mental health care. That way all families across the West GTA can access the care they need to thrive."
Over the next 20 years, THP will face more demand for services than any other hospital in the province, including in the area of mental health. To help meet these needs, the donation includes:
$50 million to help build the future home of The Peter Gilgan Mississauga Hospital, which will become the largest hospital in Canada on completion with over 950 beds and serve more patients than any other hospital in the country.
$10 million will help construct and equip a much needed two-floor Mental Health Inpatient Unit within the new hospital.
$15 million will support THP's Institute for Better Health to drive research and innovation to create a new kind of health care for a healthier community.
"Orlando Corporation's extraordinary matching gift, the largest ever, promises to encourage the spirit of giving across our entire community to create a new kind of health care in the West GTA," said Caroline Riseboro, President and CEO, THP Foundation. "This inspiring gift will double the impact of all donations from the community, magnifying their support to allow the hospital to accomplish even more.
"Trillium Health Partners is uniquely positioned to create a new kind of health care by virtue of our size, the diversity of the community we serve and our ongoing commitment to system change, driven by our clinicians, staff and scientists, and supported by our committed Foundation team," said Karli Farrow, President and CEO, THP. "Thanks to this most generous gift by Orlando Corporation, we will gain new and expanded hospital capacity, including for inpatient mental health care, and be leaders in health system innovation to ensure no one gets left behind."
The Peter Gilgan Mississauga Hospital is now in the advanced planning stages, with early development underway including the new hospital parking lot.
Trillium Health Partners Foundation is dedicated to raising the critical funds needed to address the highest priority needs of Trillium Health Partners, the largest community-based hospital network in Canada. For more information, please visit www.trilliumgiving.ca
Trillium Health Partners (THP) is one of the largest community-based hospital systems in Canada. Comprised of Credit Valley Hospital, the Mississauga Hospital and the Queensway Health Centre, THP serves the growing and diverse populations of Mississauga, West Toronto, and surrounding communities. THP is a teaching hospital affiliated with the University of Toronto, is an associate member of the Toronto Academic Health Science Network and a proud member of Mississauga's Ontario Health Team. THP is committed to reducing inequities and improving health in the community. Visit www.trilliumhealthpartners.ca
Orlando Corporation is Canada's largest privately owned industrial real estate developer and landlord. Founded 70 years ago, the company has a long-standing commitment to philanthropy in healthcare by strategically supporting organizations that result in better patient care, more efficient healthcare services and world class facilities.
Carlo Fidani  is a Canadian businessman and philanthropist from Toronto, Ontario. He is chairman of the Orlando Corporation, a Mississauga-based real estate company with interests in construction and development, and property leasing and management. Fidani is also president of the Carlo Fidani Foundation.
In 1948, Fidani's grandfather, who was also known as Carlo Fidani, founded Fidani and Sons, which is now known as the Orlando Corporation. The company was eventually transferred to Orey Fidani, Fidani's father, who expanded the business.
In 2000, following the death of his father, Fidani became Chairman of Orlando Corp.
In 2010, Carlo Fidani made a $10 million donation to the University of Toronto's Faculty of Medicine to assist with Ontario's chronic shortage of family physicians. His donation inspired broad support from the community, including an additional $12 million donation from Terrence Donnelly. This allowed the University to lay the foundation for the Mississauga Academy of Medicine. The new academy first welcomed medical students in August 2011 and adds 54 MDs to Ontario with each graduating class.
In 2016, Fidani by way of the Orlando Corp., launched a gift-matching initiative that will see it donate up to $15 million to William Osler Health System's three hospital sites in the Toronto area.