$50 million scholarship gift in NYU Stern's history from William R. Berkley and his wife Marjorie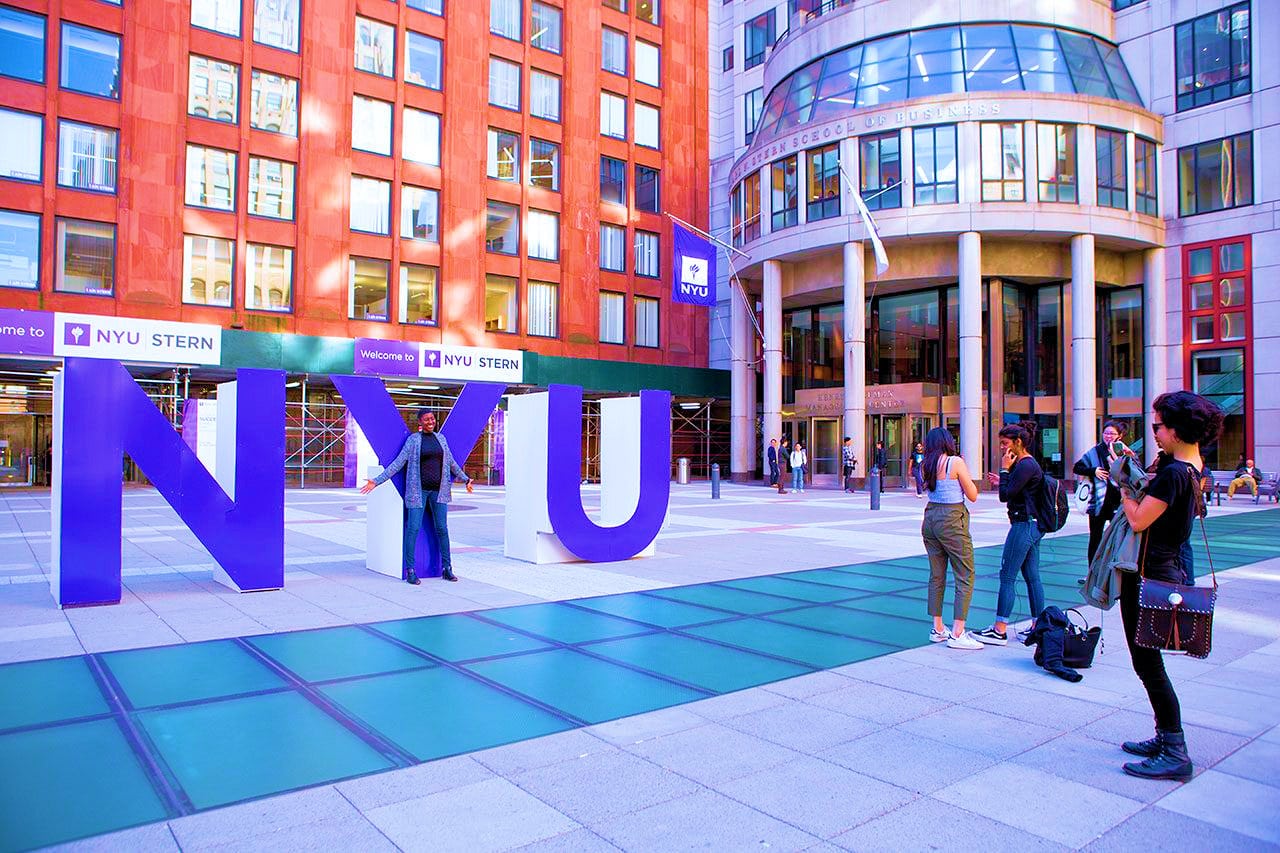 New York University's Stern School of Business unveiled a landmark gift of $50 million, the largest scholarship gift in the School's history, from the Berkley Family Foundation, established by alumnus William R. Berkley and his wife Marjorie.
The gift will provide scholarships to students in Stern's top-ranked Undergraduate College through a brand-new program to be called the Berkley Achievement Scholars Program. William R. Berkley is the current Chairman of NYU's Board of Trustees, and NYU Stern alumnus, Chair Emeritus of NYU Stern's Executive Board, and the founder of W. R. Berkley Corporation, a Fortune 500 commercial lines property and casualty insurance holding company based in Greenwich, Connecticut.
Beginning with the class entering in fall 2022, the Berkley Achievement Scholars Program will increase access to a Stern education for talented students with financial need, enabling, at any given time, more than 60 Berkley Scholars from across the United States and representing the full cross-section of the country, to attend the Stern Undergraduate College tuition-free.
NYU President Andrew Hamilton said, "From my earliest days as NYU's president, in speaking with students, deans, families, and faculty, it was clear that we should set affordability as one of our foremost priorities, and we have.
As Board Chair, Bill Berkley has backed that effort to the hilt, in no small measure because he knows so well from his own experience how a scholarship can alter the course of a young life and how an NYU education can be an engine of social mobility. This is a leadership gift in every sense of the word, the largest for much-needed undergraduate scholarship aid in NYU's history.  Bill has given us so many reasons over the years to be grateful to him, but we owe him special thanks for this wonderful and generous gift."
"Bill's vision and extraordinary generosity will not only profoundly impact the lives of hundreds of students over the years; it will help us make NYU Stern's outstanding educational experience more accessible to those with demonstrated potential to lead. Stern has a legacy as a school 'open to all' and today we celebrate furthering that legacy with this landmark gift from one of our most extraordinary and dedicated alumni," said NYU Stern Dean, Raghu Sundaram.
"As a former Chair of Stern's Executive Board, Bill Berkley has been a role model for the School in countless ways. And now with this historic gift, he is making a Stern education possible to deserving students who would not otherwise be able to attend," said Andre Koo, Chair of the Stern Executive Board.
William R. Berkley graduated from NYU in 1966 and started giving back to his alma mater shortly thereafter. Over the following five decades, he has had a transformative impact on NYU, the Stern School of Business, and hundreds of scholars across the University. His ongoing generosity and service is largely driven by his own personal experiences as an NYU Stern student.
Bill has served, and continues to serve, in leadership roles across NYU including the Stern Executive Board, the NYU Langone Health Board of Trustees, and the NYU Board of Trustees (of which he is currently Chairman).
Bill's dedication to Stern and NYU is evident in his unwavering support of NYU's most pressing priorities from professorships and scholarships to centers and facilities. Some notable examples at Stern include the William R. Berkley Professorships in Economics, the Berkley Center for Entrepreneurship and the William R. Berkley Scholarship Program for MBA students.
"When I was admitted to Stern, I was the beneficiary of a scholarship that gave me the chance of a lifetime to study tuition-free. I often think about this extraordinary opportunity that dramatically impacted the path of my life, and I am fortunate to be able to pay it forward. I am pleased to build on NYU Stern's efforts to tackle the problem of unequal access to higher education by opening doors for young people with talent and determination who simply need an investment in their future. Empowering people changes the world," said Bill Berkley.
Stern's Undergraduate College is one of the country's leading undergraduate business programs, ranked #3 by Poets & Quants and #5 by US News & World Report among undergraduate business schools. With over 15,000 applications for its 600+ spots and a median SAT (math and verbal) of 1540, the Undergraduate College attracts the best and brightest from around the world, and offers them an exceptional educational experience guided by five pillars – Academics, Global Perspective, Social Impact, Professional Development, and Community.
William R. Berkley is the founder and Executive Chairman of W. R. Berkley Corporation, a Fortune 500 property-casualty insurance holding company headquartered in Greenwich, CT. He has been a member of the NYU Board of Trustees since 1995 and was elected chair in 2015.
He serves on the NYU Langone Health Board of Trustees, is the Chair Emeritus of the NYU Stern Executive Board, and is a member of the NYU President's Global Council. Berkley served as chairman of Achievement First, a group of charter schools operating in the New York metropolitan area, Connecticut, and Rhode Island, until November 2015 and continues to serve as a director. He is also a former vice chair of the Board of Trustees of the University of Connecticut and former member of the board at Georgetown University, where he established the Berkley Center for Religion, Peace, and World Affairs.
New York University Stern School of Business, located in the heart of Greenwich Village and deeply connected with the City for which it is named, is one of the nation's premier management education schools and research centers. NYU Stern offers a broad portfolio of transformational programs at the graduate, undergraduate and executive levels, all of them enriched by the dynamism and deep resources of one of the world's business capitals. NYU Stern is a welcoming community that inspires its members to embrace and lead change in a rapidly transforming world.