$50 Million Gift to Medical Center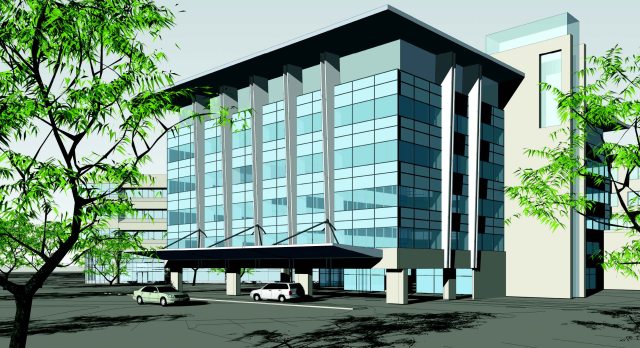 PeaceHealth of Vancouver Washington announced that it received a transformational $50 million donation from Peter H. Paulsen to help expand PeaceHealth St. Joseph Medical Center in Bellingham, Washington. The gift is the most sizable in PeaceHealth history and one of the most substantial gifts to community health systems in the U.S. in the past several years.
A future proposed Peter Paulsen Pavilion at PeaceHealth St. Joseph will significantly expand access with a new emergency department and state-of-the-art care for women, children and newborns — all essential services that will directly impact the health and well-being of the entire region.
"With this gift, Mr. Paulsen honors the courageous compassion of PeaceHealth caregivers, while reaffirming the value of their dedication and expertise," said Liz Dunne, PeaceHealth president and chief executive officer. "His trust in PeaceHealth ensures continued innovation in top-tier community-based healthcare and will transform the health and well-being of those who live in the northwest Washington region for years to come. We are deeply humbled by his generosity and inspired by his vision and hope for the future."
"I am proud to be a lead donor to the Stronger Together campaign," said Paulsen. "My gift, along with the other $15.5 million already raised, help ensure PeaceHealth's continued innovation in best-in-class community-based healthcare. I was encouraged by early donors to this effort and hope others will join us. As the name implies, together, we can all help ensure that the people of northwest Washington have access to first-class care for years to come."
Paulsen has deep roots in the Bellingham area. His self-made success as a commercial property developer and investor is described in his upcoming book, From Brick and Mortar to Prosperity, and afforded him the resources to give back to the community where he was the owner of the renowned Hotel Bellwether, which he designed and built on Bellingham Bay. After selling the hotel in 2010, he relocated to Arizona where he continued his successful commercial real estate ventures.