$50 million from Michael Petersen family for institute to assess digital health solutions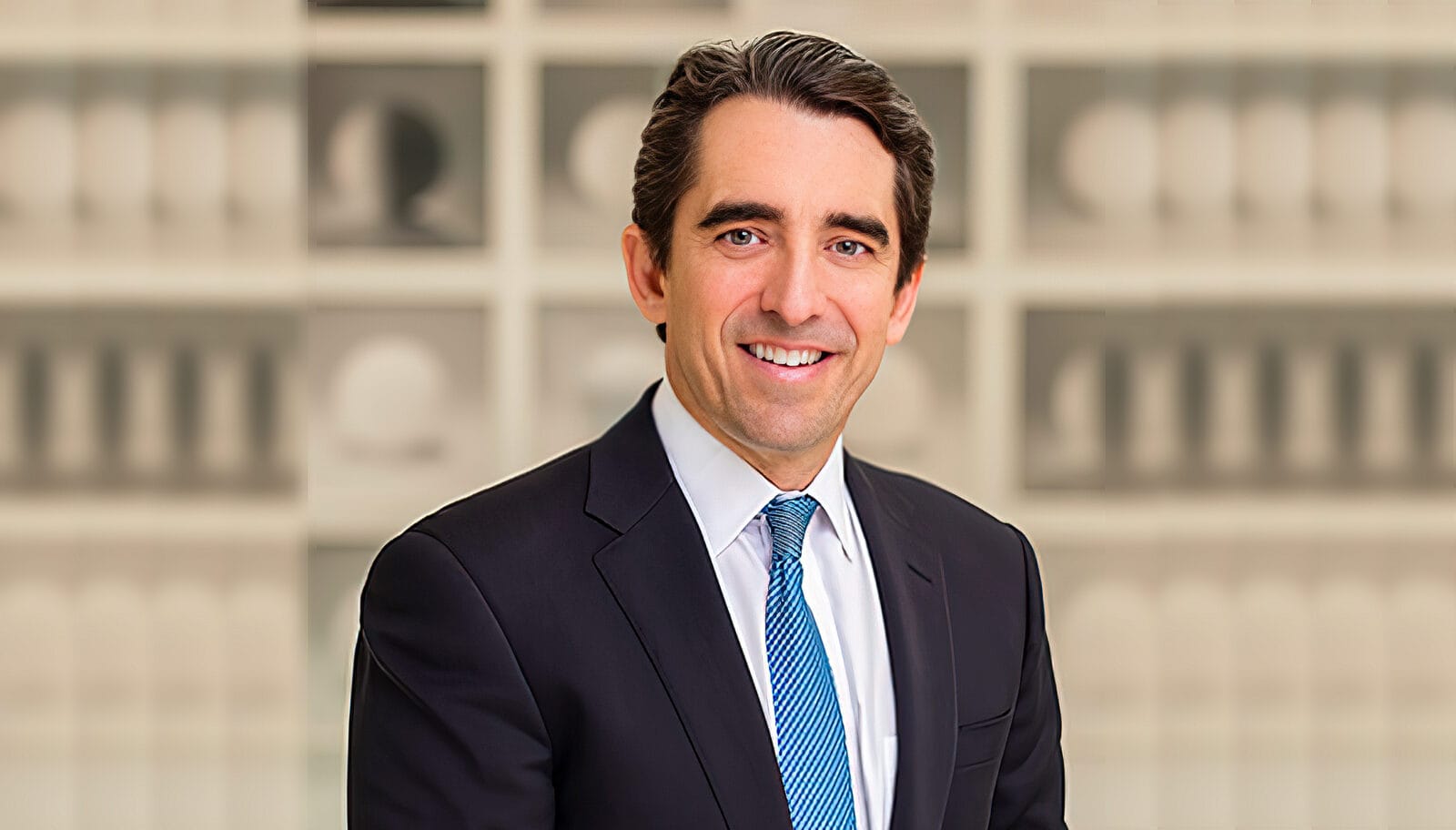 There are endless digital health solutions that exist today. But not all of them are grounded in evidence. That's why on Tuesday, the Peterson Center on Healthcare launched the $50 million Peterson Health Technology Institute, an organization that will evaluate healthcare technologies on their ability to create better health outcomes and reduce costs.
"Throughout Covid and with the huge influx of investment in the space, there's been a tremendous proliferation of digital health companies offering a huge array of solutions. And that's fantastic," said Caroline Pearson, executive director of the Peterson Center on Healthcare, in an interview. "We think the innovation is excellent. We also recognize that those companies are making claims about how they're going to improve lives and reduce healthcare costs and all sorts of other things, but it is very difficult to tell which of those claims are supported by data and are really evidence-backed."
New York City-based Peterson Center on Healthcare is a nonprofit organization that is focused on making healthcare more affordable and is funding the Peterson Health Technology Institute. The institute will function as an "independent evaluator" of digital health solutions, and will analyze their clinical effectiveness, how they're affecting healthcare costs, their ability to improve health equity, and their privacy and security capabilities, Pearson said.
Additional information on the institute's methodology and assessment framework will be released after Labor Day, according to Pearson. This framework will be created in partnership with the Institute for Clinical and Economic Review, a research organization.
To determine which companies to review, the institute will be working with purchasers — payers, providers and employers — to understand what solutions they are considering using. The companies also have to be relatively established in the market.
The institute's reports on digital health companies will be published on its website and will be free to access. These reports will reveal which solutions are effective, and which ones are subpar.
It takes time to develop a cogent thought leadership platform. Julia Fuller, Executive Vice President at Ford Hutman Media provides insights, tips, and strategies for companies and industry leaders looking to get ahead and define emerging trends.
"Our hope is really that we can help drive improvement across the industry both by really drawing attention to the phenomenal technologies that we know exist but maybe aren't getting enough attention or don't have the best salesperson, then I think flag areas where for some companies, there's an opportunity to continue to improve their efficacy," Pearson said.
Investment in U.S. digital health reached $15.3 billion in 2022, and the global digital health market is expected to hit $1.5 trillion by 2030. While health tech is attracting funding, solutions are still often lacking in evidence, leaving many healthcare players confused on which solutions to work with.
"Increasingly, as we've talked with folks that are actually responsible for purchasing and paying for some of these technologies — which are really the health plans, the providers and the employers — [they're] saying, 'We're totally overwhelmed. We're just getting bombarded with sales pitches from health companies,'" Pearson said.
But ultimately, the Peterson Health Technology Institute aims to support the patients who are affected by digital health solutions, she added.
"We really want to raise the bar on digital health and help health technology realize its full potential," Pearson said. "We want to be an asset to everyone in the industry who's trying to do phenomenal work, as well as to the patients who I think deserve to have somebody helping make sure that the care they're getting is high quality and safe and effective."
Other organizations focused on digital health research include Evidation, which recruits consumers into studies for health companies, and NODE.Health, a nonprofit that is focused on creating and gathering evidence on digital health. However, NODE.Health is a membership organization that brings together providers to help understand digital tools.
The Peterson Center on Healthcare is a non-profit organization dedicated to making higher quality, more affordable healthcare a reality for all Americans. The organization is working to transform U.S. healthcare into a high-performance system by finding innovative solutions that improve quality and lower costs, and accelerating their adoption on a national scale. Established by the Peter G. Peterson Foundation, the Center collaborates with stakeholders across the healthcare system and engages in grant-making, partnerships, and research.
Michael A. Peterson is the Chairman and Chief Executive Officer of the Peter G. Peterson Foundation, a nonpartisan organization dedicated to addressing America's fiscal challenges and building a stronger economic future. The Foundation engages in grant-making, partnerships and research to educate citizens and foster solutions to put America on a sustainable fiscal path. Michael sets the Foundation's policy direction and strategy, shaping its major programs and initiatives.
Michael combines his dedication to public service with extensive private sector experience as an entrepreneur, operator and investor. In 2007, he co-founded Evolve IP, an award-winning telecommunications company named as one of America's 50 best places to work (Inc. Magazine), best entrepreneurial companies (Entrepreneur Magazine) and fastest growing technology companies (Deloitte Fast 500). Michael also co-founded GPX Enterprises, L.P., which makes direct investments in operating businesses and real estate. Previously, he held a number of corporate finance positions, leading and executing transactions across a range of industries. Michael also currently serves as the CEO of Peterson Management, LLC, which manages the Peterson family office.
Michael is Chair of the Board of Directors of the Peterson Institute for International Economics, and serves on the boards of the Nuclear Threat Initiative and the Partnership for New York City. He is a member of the Council on Foreign Relations, the Economic Club of New York, and Business Executives for National Security. He has received the Corporate Community Achievement Award from the Northside Center for Child Development, the Business Heroes of the Year Award from the Queens Chamber of Commerce, and the Visionary Award from the Committee for Economic Education. Additionally, he has established his own foundation, which focuses on a variety of philanthropic areas.
Michael graduated Magna Cum Laude and with Honors from Brown University, where he was awarded the Taubman Prize for his thesis. He received his Master's degree from the London School of Economics. Michael lives in New York with his wife, Tara Peters, and their two children.
Illustration (bottom): Family Patriarch, mega-philanthropist Pete Peterson was featured on the cover of our Lifestyles Magazine/Meaningful Influence in the Spring of 2009.