$480 million gift from the Patrick and Shirley Ryan Family helps launch Stadium redevelopment and Institute on Complexity at Northwestern's Kellogg School of Management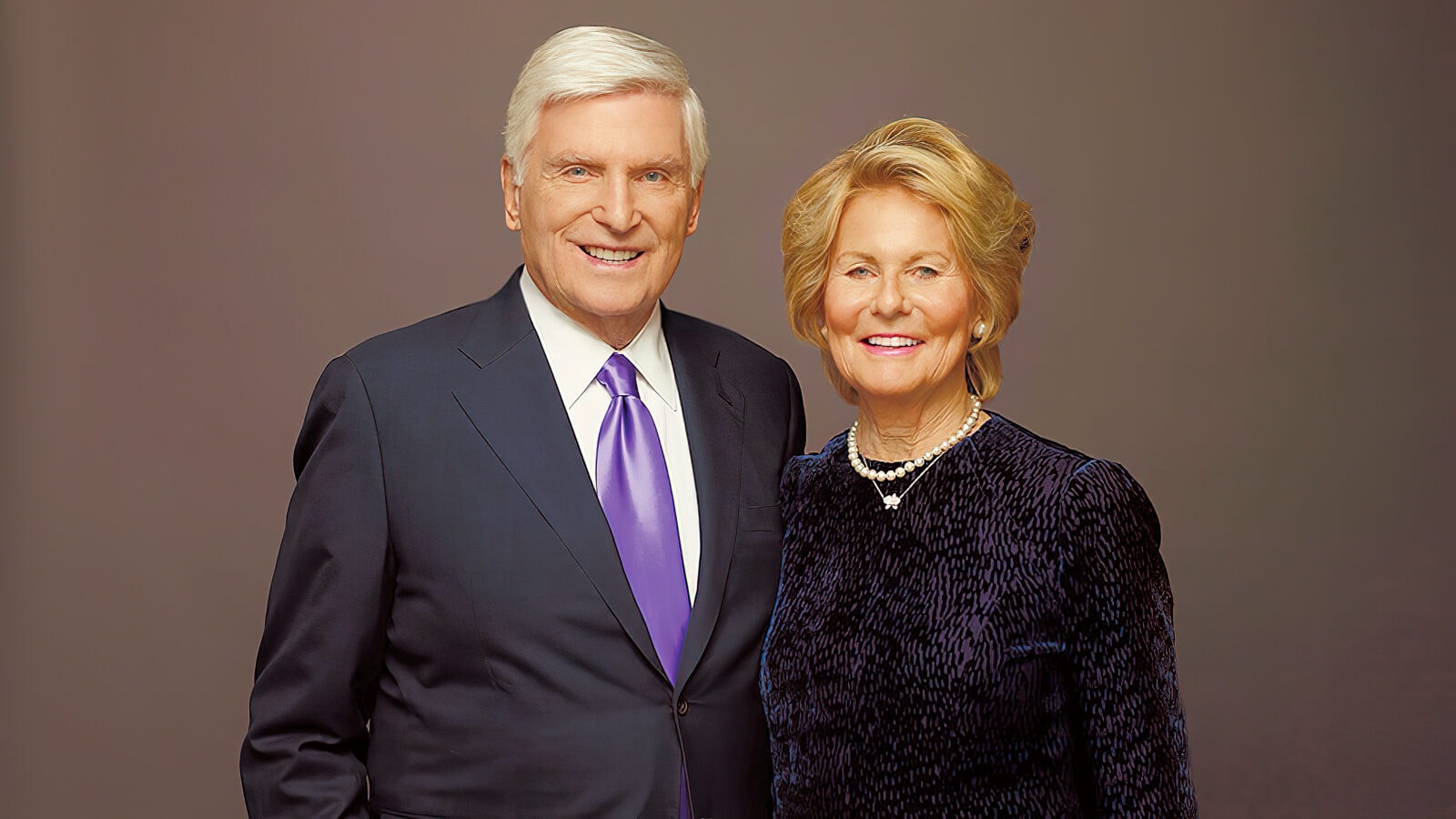 The Ryan Institute on Complexity is set to launch at Northwestern's Kellogg School of Management, looking to break new ground in the application of artificial intelligence on business.
Funded by a $25 million donation from the Ryan Family Foundation, the new academic initiative was just announced — the same day the proposed Ryan Field redevelopment is scheduled to go before the Evanston Land Use Commission. Both are drawn from a record-setting $480 million gift from the Ryan family.
Earlier, the Ryan Family Foundation made the largest single donation in Northwestern history, in large part to finance the $800 million stadium.
But the donation also included academic initiatives, such as the Ryan Institute, which was created to conduct research on the intersection of physics, economics and sociology using big data and artificial intelligence.
A revised proposal to redevelop Ryan Field, which has met with increasing opposition in the wake of the football hazing scandal and firing of head coach Pat Fitzgerald in July, was presented at a public planning hearing.
Complexity science — the study of how systems interconnect, creating something bigger and often unpredictable out of the individual components — has gained traction during the new millennium across a wide spectrum of disciplines.
The Ryan Institute at Kellogg will be the first of its kind housed in a business school, a research initiative aimed at studying how these interconnections impact the success of organizations. Initial focus will be on the power of social networks, the path to invention and human-machine partnerships.
Artificial intelligence — the evolution of computer science to enable machines to take on increasingly complex tasks, from driving a car to writing a news story — brings potentially transformative disruption to the economy.
A report by Forrester Research forecasts that content-creating generative AI such as ChatGPT will replace 2.4 million U.S. jobs by 2030. At the same time, Forrester projects that generative AI will influence 11 million jobs, or 4.5 times as many as it replaces.
Teaching future business leaders how to leverage big data and artificial intelligence will be at the center of the scientific research at the Ryan Institute.
"The idea here is machines are not taking our jobs, but the humans who know how to use these machines will take your jobs," said Dashun Wang, a physicist and professor of management and organizations at Kellogg.
Wang is one of three Kellogg professors leading the new institute along with Ben Jones, an economist and Brian Uzzi, a sociologist.
Kellogg professors Dashun Wang, from left, Ben Jones and Brian Uzzi will lead the new Ryan Institute on Complexity at Northwestern.
Kellogg professors Dashun Wang, from left, Ben Jones and Brian Uzzi will lead the new Ryan Institute on Complexity at Northwestern. (Kellogg School of Management)
With the announcement of the $25 million funding Wednesday, Kellogg will begin building out the "dry lab" spaces where the research will take place. The Ryan Institute will also hold an annual conference on complexity, create new curriculum at Kellogg and collaborate with other Northwestern schools.
"We are thrilled to support the establishment of this revolutionary research institute that will place Kellogg and Northwestern University at the forefront of the study of complexity science," Pat Ryan Jr., a Northwestern law and business graduate, said in a news release.
Ryan Jr. was not available to comment beyond the news release for this story. But the largesse of the Ryan family, like the newly founded institute, is a study in complexity.
The primary benefactor of the proposed new stadium is billionaire Northwestern alumnus Patrick Ryan Sr., founder and former CEO of Aon Corp. who now runs Ryan Specialty Holdings, a global insurance brokerage firm. The $480 million Ryan donation also included gifts to fund biomedical, economics and business research, among other fields at Northwestern.
The school did not specify how much of the initial $480 million was earmarked for the stadium redevelopment. But that gift has gotten the lion's share of attention.
The Patrick G. H and Shirley W. Ryan family has made the largest single gift in Northwestern University's history, a $480 million gift that will accelerate breakthroughs in biomedical, economics and business research and enable the University to redevelop Ryan Field and construct a best-in-class venue for the Northwestern community.
The transformative gift pushed We Will. The Campaign for Northwestern over the $6 billion mark, making it one of the largest fundraising campaigns in the history of higher education. The "We Will" Campaign, raised $6.1 billion from 174,380 donors.
By generating support for strategic University priorities, the Campaign amplified Northwestern's local and global impact and provided substantial support for campus life, financial aid, facilities, research and schools and units across the University.
The Ryan Family's latest gift builds upon their unwavering commitment to furthering strategic initiatives that contribute to Northwestern's trajectory as a top-tier academic institution. The Ryan Family was already the largest benefactor in Northwestern's history before this new gift. Their philanthropic support has benefited areas across the University, including scientific research, faculty, academic programs, student access and success, performing arts and athletics.
The Ryan's' historic gift will support educational and research initiatives in the fields of applied microeconomics, business, digital medicine, neuroscience and global health, as well as translational research at Northwestern University Feinberg School of Medicine and the redevelopment of Ryan Field.
"I am immensely grateful to Pat and Shirley Ryan and their family for their extraordinary generosity and leadership over many years, which has propelled Northwestern to new heights as a leading research university," Northwestern President Morton Schapiro said. "The Ryan Family's new gift will have a profound and lasting impact on faculty and student opportunities, including research and discovery. Additionally, our student-athletes, coaches, fans and the community will benefit from their support of Northwestern Athletics and Recreation for many years to come."
The Ryan's' new gift will support several areas of the Feinberg School of Medicine, including:  the Ryan Family Digital Health Fund will be focused on digital medicine technologies to improve human health. One part of this fund will facilitate the development of an interactive digital application to assist parents in employing sensor programs for measuring neuromotor performance in infants, in collaboration with Pathways.org and ProjectCorbett Ryan-Northwestern-Shirley Ryan AbilityLab-Lurie Children's Infant MotorEarly Detection, Intervention and Prevention. The second part of this fund will support the curation of a sustainable and accessible library of diverse and unique health data sets. Funds will aid in the sourcing, hosting, indexing and tailored guidance to assist Northwestern students, trainees and scientists with essential data grist to develop innovative health analytics aligned with the University's research and educational mission.
A new institute in the field of neuroscience will dramatically advance Northwestern's distinctive scholarship in the field of neuroscience. Northwestern Memorial Hospital ranked ninth in neurology and neurosurgery in the U.S. News & World Report Best Hospital rankings.
The Ryan Family Catalyst Fund will facilitate promising medical research by scholars who have the potential to make an important impact on human disease.
The gift will endow the existing Institute for Global Health, which will be renamed the Robert J. Havey, MD Institute for Global Health in honor of Robert J. Havey '80 MD, '83 GME, '84 GME ('08, '13 P), the institute's deputy director and clinical professor of general internal medicine and geriatrics at Feinberg. The endowed fund will support the institute's operations as well as student travel and projects and research conducted by Feinberg faculty.
The Ryan Family Center for Global Primary Care will be established within the Havey Institute.
"Advancing scientific discovery, especially in human health, has been a longstanding priority for our family," Shirley Ryan said. "Northwestern's world-class scientists and innovative and interdisciplinary approach to research have tremendous potential to advance treatments and tools that can improve the lives of people in the U.S. and globally."
"This wonderful gift from the Ryan Family supporting these five biomedical initiatives is an absolute game-changer," said Eric Neilson, M.D., vice president for medical affairs and the Lewis Landsberg Dean at the Feinberg School of Medicine. "It is imaginative support like this that accelerates the pace of discovery for some of society's most important health issues. We are very grateful for their commitment to the science in medicine."
Northwestern Medicine was a key focus of the "We Will" Campaign, with Campaign gifts supporting research, clinical innovation and the education of the next generation of medical leaders. Nearly half of the funds raised in the Campaign, more than $2.8 billion, have been designated to Northwestern Medicine.
In addition to supporting human health, the Ryan's' gift will endow a Center for Applied Microeconomics, solidifying Northwestern's leadership position in economics while fueling research with the capacity for significant social and policy impact.
The Department of Economics, housed in the Weinberg College of Arts and Sciences, currently is ranked seventh by U.S. News & World Report and has award-winning faculty, a renowned Ph.D. program and a track record of cutting-edge research. The department has included a Nobel Prize winner and, for the past 25 years, has offered the most popular major for undergraduate students. The University's microeconomics ranking rose from 17th in 2009 to 5th in 2021.
"The Ryan's' generous support will help Northwestern's highly ranked Department of Economics tackle new and exciting problems at the cutting edge of economic theory and practice," said Adrian Randolph, Weinberg College dean. "Moreover, scholars and students from across Northwestern will benefit from this investment in the Center for Applied Microeconomics, putting us at the center of discourses about some of the most pressing issues facing our nation and the world."
Major support for the Kellogg School of Management — The Ryan's' gift also will benefit the Kellogg School of Management, where Pat Ryan received his undergraduate degree in business in 1959, when it was known as the School of Business, and where the Ryan's' sons, Pat Ryan Jr. '97 JD, MBA and Rob Ryan '00 JD, MBA, received their MBAs — along with their JDs from the School of Law.
"I am delighted the Ryan Family is honoring their long and deep connection to Kellogg with this gift," said Francesca Cornelli, Kellogg's dean. "Pat Ryan has a legacy of disruption and innovation and has created two publicly traded companies, pinnacles of their industry, providing professional insurance services: Aon and Ryan Specialty Group. This is what we want our students to aspire to, and this gift will allow Kellogg to enhance our forward-looking programs."
The transformative gift from the Ryan's also provides the lead gift for the redevelopment of Ryan Field, creating an enhanced game day experience for students, alumni, fans and the surrounding community. Additional philanthropic gifts will be raised to complete the project.
An important goal of the redevelopment is to exceed Americans with Disabilities Act (ADA) requirements and make the stadium exceptionally accessible and welcoming to all attendees. The project also will focus on environmental sustainability opportunities.
The multi-year construction process will provide an economic boost for the City of Evanston through job creation and increased revenue. Northwestern is committed to transparency and collaboration with Evanston neighbors throughout the construction process. The University will conduct listening sessions with community members before releasing design concepts and more specific plans.
"We deeply appreciate the Ryan Family's enduring dedication to our student-athletes," said Dr. Derrick Gragg, Combe Family Vice President for Athletics and Recreation. "The impact of their visionary generosity on past, present and future Wildcats is truly incomparable. The rebuilt Ryan Field will be a world-class venue befitting this institution's pursuit of excellence in all areas."
Originally constructed in 1926 and expanded in 1949 and 1952, Ryan Field underwent an extensive renovation in 1997, supported by a leadership gift from the Ryan Family. Northwestern football has won two of the last three Big Ten West Division championships and four consecutive bowl games including the 2021 Citrus Bowl.
"Shirley and I believe in the power of sports to develop the whole person — mind, body and soul for all students. This holistic approach prepares Northwestern student-athletes to be the leaders of tomorrow," Pat Ryan said. "And as long-time fans of all Wildcat teams, we have seen firsthand how powerful Northwestern Athletics can be in building community."
Medical, economics and athletics gifts build on a long tradition of broad Ryan philanthropic investment at Northwestern.
As the largest donors in Northwestern University's history, the Ryan Family has made broad and deep philanthropic investments across the institution including: historical Ryan support of academics — While the Ryan's have given in support of hundreds of different University programs, the most prominent include: Patrick G. and Shirley W. Ryan Hall is the home of Northwestern's International Institute for Nanotechnology (IIN), which brings together chemists, engineers, biologists, physicians and business experts from across the University searching for small answers to large, complex problems in areas as diverse as medicine, information technology, energy, homeland security, food and water safety and transportation.
The Ryan Family also contributed significantly to lab and research space within the Robert H. Lurie Medical Research Center on the Chicago campus.
Patrick G. and Shirley W. Ryan Family Fellowship in Nanotechnology prepares top graduate students to assume leadership roles in academia and industry. Since the program was initiated in 2007, 212 fellows have been funded from 10 different departments across multiple disciplines. Half of former Ryan Fellows have gone on to careers in industry; 39% are in academia; 8% are employed at other institutions (such as governmental agencies, national laboratories, nonprofit organizations and hospitals); and 2% are continuing their education.
The Patrick G. and Shirley W. Ryan Center for the Musical Arts is the architecturally acclaimed home on the shores of Lake Michigan of the Henry and Leigh Bienen School of Music as well as the theater and performance studies departments and administrative offices of the School of Communication. The Center was dedicated on the Evanston campus in 2015.
The Ryan Family Chair Challenge has dramatically advanced research and teaching at Northwestern by driving the creation of endowed professorships across the University. During the Campaign, the Ryan Family Chair Challenge matched gifts made by other Northwestern donors to establish 25 new endowed professorships, or chairs, across a wide range of disciplines including screen and stage writing, nanotechnology and biomedical engineering. The chairs will provide a dedicated source of funds for the chair holders' scholarly activities and underwrite salaries for these faculty and members of their research teams.
The Patrick G. and Shirley W. Ryan Family Scholars Program provides financial support for high-achieving, low-income undergraduate students with exceptional leadership potential. Each year, in partnership with Student Enrichment Services, the Financial Aid Office designates a diverse group of 20 to 25 incoming students as Ryan Scholars based on their community involvement, civic engagement and high financial need. Ryan Scholars have the opportunity to participate in community-building activities and cultural outings throughout the academic year. Since the program began, 272 students have participated in the Ryan Scholars Program.
The Ryan's have long been active supporters of Northwestern Athletics and Recreation, including the following venues: Ryan Fieldhouse is one of the most architecturally significant and versatile indoor practice, competition and recreation venues in the nation. Maximizing its location on the shore of Lake Michigan, the facility features a 44-foot-tall glass facade providing clear views to the north and east. All 19 Wildcats varsity teams have utilized the Fieldhouse, which also has been used for student recreational activities and graduation ceremonies since opening.
Welsh-Ryan Arena was Pat and Shirley Ryan's first major gift to Northwestern in the early 1980s. Welsh-Ryan Arena is named in honor of their parents. Home of Wildcats basketball, volleyball and wrestling programs, Welsh-Ryan Arena was completely rebuilt in 2018 thanks to the Ryan's' generosity and vision. It is now among the most modern, accessible and fan-friendly college arenas.
Ryan Field, home of Northwestern's football program as well as graduation ceremonies, was renamed in honor of Pat Ryan in 1997 in recognition of his support for the rebuilding of Northwestern Athletics and Recreation as both chairman of Northwestern's Board of Trustees and as a major financial supporter. Ryan Field will be redeveloped as a part of this new transformational gift.
Patrick G. Ryan is a 1959 Northwestern graduate. He received his undergraduate degree in business from what was then called the School of Business and now is named the Kellogg School of Management. He also received an honorary degree from the University in 2009 in appreciation for his 14 years of service as chairman of Northwestern's Board of Trustees. In 2013, he was inducted into Northwestern's Athletics Hall of Fame.
Shirley Welsh Ryan is a 1961 Northwestern graduate. She received her undergraduate degree in English from what was then called the College of Arts and Sciences and is now named the Weinberg College of Arts and Sciences.
Mr. Ryan is distinguished as one of Chicago's most successful entrepreneurs and prominent civic leaders. His first business venture while a student involved selling scrapbooks to fellow students, which paid for his Northwestern education. Mr. Ryan founded and served for 41 years as CEO of Aon Corporation, the leading global provider of risk management, insurance and reinsurance brokerage. At the time of his retirement, Aon had nearly $8 billion in annual revenue with more than 500 offices in 120 countries.
In 2010, Mr. Ryan founded Ryan Specialty Group, a rapidly growing service provider of specialty products and solutions for insurance brokers, agents and carriers. The company provides distribution, underwriting, product development, administration and risk management services by acting as a wholesale broker and a managing underwriter.
Mr. Ryan currently serves as chairman and CEO of Ryan Specialty Group Holdings, Inc., which completed its initial public offering in July 2021. The company's shares trade on the New York Stock Exchange under the symbol "RYAN." Mr. Ryan is distinct in having founded and built two major New York Stock Exchange traded insurance companies.
Mr. Ryan is a member of the International Insurance Hall of Fame and the Automotive Hall of Fame, a member and past chairman of Northwestern's Board of Trustees, a recipient of the esteemed Horatio Alger Award and a member of the American Academy of Arts and Sciences.
Mrs. Ryan is nationally recognized for her 40-year work to advance the infant brain's innovative capacity to learn motor milestones. Two U.S. presidents have appointed her to the National Council on Disability. Mrs. Ryan co-founded and for 33 years chaired Pathways Center, a pediatric multi-disciplinary clinic. She also founded the Pathways Medical Round Table to guide content for Pathways.org. This website and social media platform receives 10 million users annually and is trusted by 300 institutions of higher learning. Pathways.org provides, free of charge, 300 infant video games each month and one-minute videos to assist parents in tracking and improving infant motor, sensory and communication milestones.
Today Mrs. Ryan is on the Board of Directors of the Shirley Ryan AbilityLab, formerly the Rehabilitation Institute of Chicago (RIC), which, for the 33rd year, is recognized as number one in the U.S. and a global leader in physical medicine, rehabilitation and translational research.
Mrs. Ryan also founded, in 1976, and directs Northwestern's graduate-level Learning for Life series and is a charter member of the Northwestern Women's Board. She is chair of Pathways.org and uses her voice to advance accessibility for all. Mrs. Ryan serves on the executive committee of the board of directors of the Lyric Opera of Chicago, the University of Notre Dame, the Art Institute of Chicago and the Chicago Council on Global Affairs. Mrs. Ryan founded the Women's Board of the Lincoln Park Zoo and has served on the Kennedy Center and Ronald McDonald Children's charities. Mrs. Ryan is humbled to hold honorary degrees from Northwestern University, the University of Notre Dame and University of Illinois, Chicago.
Mr. and Mrs. Ryan have a wonderful family, including Pat and Lydia, Rob and Jennifer, Corbett and their grandchildren.