$45 million gift to Chartwell School from Chuck and Claire Jacobson to expand teacher literacy training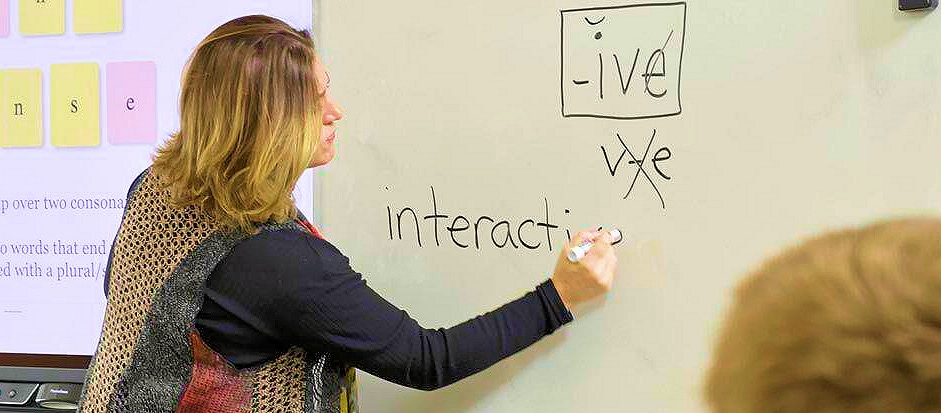 A few months before its 40th anniversary, Chartwell School, a private school in Seaside, California focusing on students with dyslexia and other learning differences, received a $45 million donation from Charles "Chuck" and Claire Jacobson.
Chuck Jacobson served as a board member at Chartwell and was dyslexic. "He was very involved in our mission and what we do, because it's the type of learner that he was," says Danielle Patterson, head of the school.
Chartwell School started in 1983 with a teacher and six students; today the school has 180 students in grades 1 through 12.
The donation will support students at Chartwell and beyond. Funds will provide financial aid and go toward a new building allowing Chartwell's high school to expand its athletic and STEM facilities; the new facility, now in its design phase, will increase the capacity for high school students from 70 to up to 300. Funds will also go to expanding Chartwell's teacher training institute, where teachers from other private and public schools learn tools and techniques to increase literacy in their own classrooms.
The institute uses different methods, including the Orton-Gillingham approach for teaching kids with dyslexia, and the latest science around reading, such as research showing teachers should focus more on phonetics.
MPUSD teachers will attend Chartwell's three-day training this summer and fall, with a focus on foundational skills for grades K-3. MPUSD will pay Chartwell $45,000 to train 105 elementary teachers. "The purpose is to develop our capacity to serve all readers well, particularly those who struggle with early literacy," MPUSD Superintendent PK Diffenbaugh says.
Danielle Patterson stated: "Chuck and Claire's gift provides substantial new resources for Chartwell's mission as a pioneering center of learning for students with language-based learning differences. The impact will be profound for our school community as the gift was directed by the Jacobsons to provide the seed funding to fulfill our long-term vision for a new high school on our campus. The donation also focuses on enhancing our programs to support teachers from many other schools seeking to leverage cutting-edge research on teaching practices and effective technologies for their classrooms. This will have a meaningful impact on the lives of countless young students at Chartwell and far beyond our campus boundaries.
Following the intentions of this generous gift, Chartwell will utilize the funds in specific areas identified by the donors:
Strategic visioning and planning of the 60-acre Chartwell school property to complete the original campus plan with a new high school and other facilities. This preliminary planning process is being launched in response to the growing demand of high school-aged students with dyslexia and other associated learning differences.
Expansion of the Chartwell Teacher Training Institute (TTI) to provide more teachers from any California school with the tools and expertise to effectively educate students with learning differences in their classrooms.
Creation of the Charles E. and Claire R. Jacobson Endowment Fund which will support the need-based financial aid budget, which is currently utilized by 38% of school families. Additional financial aid will allow Chartwell to equitably distribute more grants and scholarships to students based on a family's financial need.
At Chartwell, we believe that students with language-based learning differences and diverse learning styles can be among the most creative, productive, and valuable members of the community if provided with the support they need. The great impact of Chuck and Claire's generosity will be felt for generations as we develop these students into confident young people and adults equipped to achieve their goals in life.
We are deeply humbled that we have been entrusted with this tremendous gift to unlock the full potential of so many young students, both on and off the Chartwell campus."