$300 million gift from Kummers transforms Missouri S&T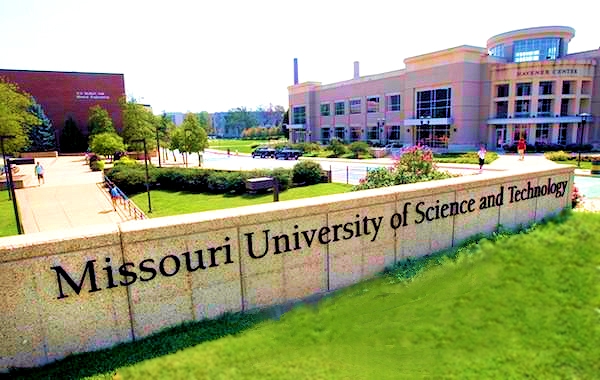 June and Fred Kummer made an unprecedented donation that is transforming Missouri S&T, the Rolla region and the state of Missouri.
Their $300 million donation is the largest single gift ever to any Missouri university, public or private, and the fifth-largest gift to any public institution in the nation.
"As stewards of this gift, each decision we make is guided by June and Fred's commitment to elevating S&T, delivering broad and valuable STEM outreach, and having a positive economic impact in our region and across the state," says Missouri S&T Chancellor Mo Dehghani.
"The impact of what we are creating today will be felt by people across our region, state and beyond, for generations to come."
Shortly after the announcement of the gift, Missouri S&T established the Kummer Institute for Student Success, Research and Economic Development, which broadly supports economic development in Missouri, partnerships with Missouri manufacturers and state and national funding agencies, and an increase in the access traditionally underserved schools and districts have to science, technology, engineering and mathematics (STEM) programs.
The gift continues to create opportunities across disciplines and departments, both at Missouri S&T and throughout communities of researchers in Rolla, in Missouri, and beyond. Milestones from the institute's second year include:
The creation of a new college, with the official establishment of the Kummer College of Innovation, Entrepreneurship, and Economic Development on July 1, 2022. The Kummer College has three founding departments: business and information technology, economics, and engineering management and systems engineering.
The appointment of industry and academic leaders to launch the Kummer Institute Center for Advanced Manufacturing and the Kummer Institute Center for Artificial Intelligence and Autonomous Systems.
Support for S&T researchers and instructors through the Kummer Ignition Grants for Research and Innovation initiative, which awarded funding for 12 projects in January, followed by a second round of five awards in June. The awards, totaling $500,000, provide S&T researchers with seed funding to support their pursuit of major grants from federal agencies or private foundations.
Ongoing investment in capital projects, including $50 million for the Missouri Protoplex, a hub for manufacturing innovation, nearly $13 million for the Welcome Center and more than $18 million in the Innovation Lab, for which the university broke ground in April.
Funding opportunities for donors to extend the impact of their generosity with the $1 million investment in the Kummer Inspiration Program, a philanthropy initiative that matched donor contributions to provide $900,000 in scholarships and $1.1 million for endowed faculty positions.
Increased investment in scholarships and fellowships, with more than $1.4 million in funding for the Kummer Vanguard Scholars program for undergraduates and the Kummer Innovation and Entrepreneurship (I&E) Doctoral Fellows.
Extending opportunities to Missouri's underserved students to learn about STEM by funding more than 60 scholarships to attend summer camps offered by the Kummer Center for STEM Education.
Supporting faculty research by awarding six Kummer Missouri S&T Ignition Grants for Sustainable Educational Transformation (IGSET) Initiative totaling $275,000. The grants were awarded to teams addressing a range of challenges, including developing a system to asynchronously deliver graduate certificate courses and building a live simulation to prepare students to work with industry software.
The Kummer gift also continues to inspire further private support for Missouri S&T that funds endowed chairs and professorships, supports the creation of the new Arrival District, and generates additional support from state and federal sources.
"Fred Kummer invited each of us to take a bigger, bolder approach to imagining what's possible," Dehghani says. "His optimism lives on and continues to raise our supporters' confidence in our future."
Missouri University of Science and Technology (Missouri S&T) is a STEM-focused research university of over 7,000 students. Part of the four-campus University of Missouri System and located in Rolla, Missouri, Missouri S&T offers 101 degrees in 40 areas of study and is among the nation's top 10 universities for return on investment.