$30 million gift from Greg W. Kahlert, Heather, Roberta, Scott Kahlert and family to University of Maryland School of Medicine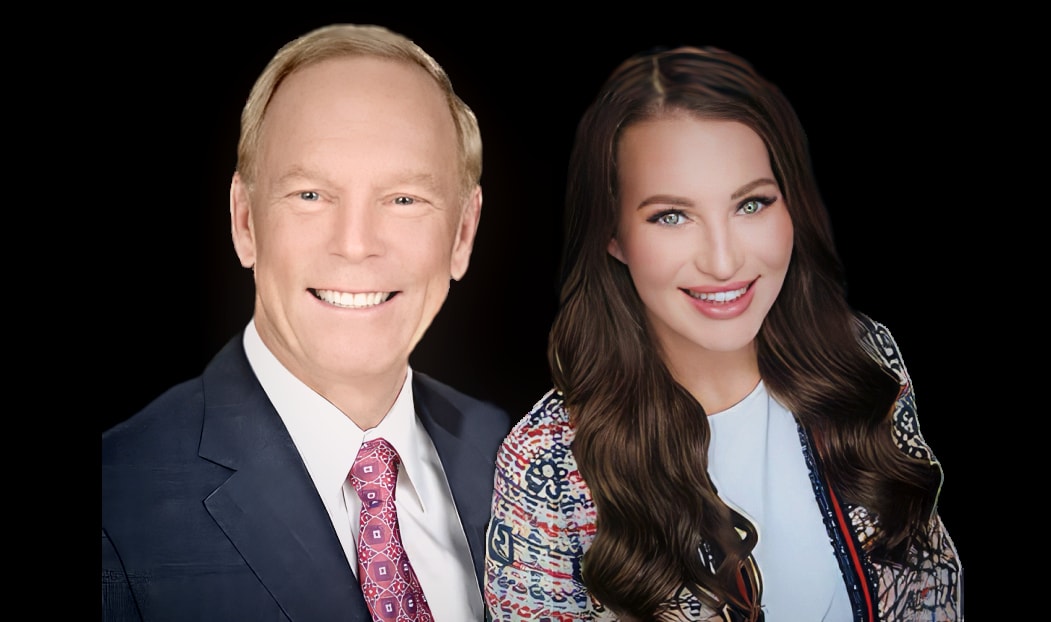 With a commitment of $30 million in funding, the new Kahlert Institute will bring together leading addiction experts in a shared research space to collaborate and create the synergy necessary for systemic change. UMSOM faculty will serve as an integral part of this Institute. They will include neuroscientists, studying the brain mechanisms underlying substance use and its lifelong consequences, and clinical researchers investigating potential interventions in patient trials. Institute members also will include substance use disorder specialists who understand the daily realities of caring for patients with complex disorders often involving psychiatric illness, trauma, and socioeconomic stressors.
"We need revolutionary progress in the area of addiction treatment and recovery. The Kahlert Foundation recognizes that to achieve radical innovation, you need to bring together the leading experts across multiple disciplines," said Greg Kahlert, President of the Kahlert Foundation. "Millions of people are affected by addiction in this country, including the child of one of our team members at the Kahlert Foundation. We are hopeful that the Kahlert Institute for Addiction Medicine will discover new treatments that will save countless lives in the future. "
Maryland alone has experienced a more than doubling in its rate of drug overdose deaths from 2015 to 2020 – from 21 deaths to 44 deaths per 100,000 people. This increase is one of the highest in the nation with an overdose death rate that is 50 percent higher than the national average. In Baltimore City, 964 deaths were attributed to opioid overdose in 2020, nearly triple the number of deaths from homicide.
"There is not a person that I know who hasn't been impacted by this opioid epidemic. It's clear we need to do more," said Kahlert Institute Associate Director Eric Weintraub, MD, Professor of Psychiatry and Director of the Division of Addiction Research and Treatment at UMSOM. "One critical goal is to establish a collaboration between basic scientists in the field of addiction and clinicians who are treating patients. We need to work closely, put our heads together, and develop strategies for research and treatment that will be effective in the long term."
Education will serve as a foundational pillar of the Kahlert Institute with inter-professional training on addiction treatment provided within the University system, as well as to the greater Maryland community. Trainees will include community members and peer counselors as well as health professionals and UMB graduate students entering the medical field. The aim is to educate and increase the next generation of addiction counselors and health providers and to create a model that will serve as a national blueprint for community-academic partnerships.
"The University of Maryland, Baltimore is a research powerhouse dedicated to finding solutions to the most pressing problems of today, including addiction. Opioid use disorder and addiction have created a public health crisis in Baltimore, in Maryland, and across the country," said Bruce Jarrell, MD, President of UMB. "UMB's mission – to improve the human condition and serve the public good – means that we have a responsibility to do what we can to address this crisis, and I expect the research we will conduct at the Kahlert Institute will make a powerful difference."
The Kahlert Institute will create a central hub allowing multidisciplinary investigators to bring together their knowledge and accelerate innovation by sharing the same physical space. It will be located on a currently shelled floor of the new Health Sciences Research Facility Ill on the UMSOM campus with state­ of-the-art labs to accelerate fundamental and translational science, alongside a fully integrated space for clinical care, clinical research, and education.
"Last year, 20 million Americans were diagnosed with substance use disorder, and only 10 percent received treatment. Overall, more than 100,000 people nationally died from a drug overdose," said UMSOM Dean Mark T. Gladwin, MD, who is also Vice President for Medical Affairs, University of Maryland, Baltimore, and the John Z. and Akiko K. Bowers Distinguished Professor. "The Kahlert Institute seeks to build a bridge from the lab bench, where rapid advances in fundamental neuroscience will spur innovative therapies, to the clinic, where lifesaving medications like buprenorphine and methadone, require an optimized system to ensure access to any patient in need."
Fundamental research will focus on developing and testing novel interventions, including behavioral therapies, drugs, and innovative technologies to reduce cravings, drug use, and the many complications of addiction. Faculty members also will conduct accelerated preclinical research to identify why certain individuals are more susceptible to addiction. Others will explore the cause of the high comorbidity between substance abuse disorders and neuropsychiatric diseases such as depression and schizophrenia. Fetal programming studies investigating how genes are expressed will aim to measure the impact of prenatal exposure to drugs and ways to reduce the long-term consequences.
"Our research techniques include behavioral, neurophysiological, genetic, molecular, and computational approaches. We investigate drugs as diverse as opioids, cocaine, amphetamines, cannabis, nicotine, and alcohol," said Asaf Keller, PhD, the Donald E. Wilson, MD, MACP Distinguished Professor and Chair of Neurobiology, and Associate Director of the Kahlert Institute.  "This collaboration will help us expand our basic and translational research opportunities by more fully understanding the challenges in the field of addiction medicine to develop new strategies and research approaches."
Clinical studies will include analyzing innovative treatment strategies to determine, for example, how supportive therapies delivered by peer counselors can prevent relapse. A foundational activity of the Kahlert Institute will be to establish a Community Advisory Board, which will include individuals with substance use disorder, community members affected by addiction, and harm reductionists.
"In order for the Kahlert lnstitute's scientific, clinical, and educational work to have relevance and impact, it must be grounded in and shaped by the lived experience of individuals with addiction," said Kahlert Institute Associate Director Sarah Kattakuzhy, MD, MPH, Associate Professor in the Division of Clinical Care & Research in the Institute of Human Virology (IHV) at UMSOM. "We want to reduce death and long-term complications of addiction especially in disproportionately affected communities. Black patients, for example, are far less likely to receive certain medications to treat opioid use disorder than white patients, and we need to find ways to eliminate this disparity."
Another major goal of the Kahlert Institute focuses on improving the continuum of care for individuals with addiction. Patients with addictions often face additional challenges in accessing traditional health care settings. Experts will focus on creating a more effective care model to address these patients ' primary health care needs and ensure they have continued access to medication like suboxone or methadone as well as psychiatric services for mental health issues.
The Kahlert Institute also will closely collaborate with the Maryland Addiction Consultation Service (MACS), a UMSOM-run, state-sponsored program to expand treatment of opioid use disorder. Research programs with an established portfolio in addiction also will be part of the collaboration, including the new University of Maryland Institute for Health Computing; the IHV's Research Initiative in Infectious Disease and Substance Use; UMSOM's Institute for Substance Use in Pregnancy and Research Initiative in Infectious Disease in Substance Use; and The Center for Addiction Medicine (CAM) at the University of Maryland Medical Center Midtown Campus, a comprehensive clinical program offering medication-assisted treatment and outpatient counseling.
The newly established University of Maryland-Medicine Institute for Neuroscience Discovery (UM-MIND) will have a strong connection to Kahlert Institute, with the two Institutes working together to further the science of addiction. UM-MIND Director Margaret McCarthy, MD, the James and Carolyn Frenkil Dean's Professor and Chair of the Department of Pharmacology, will serve on the Executive Committee of Kahlert Institute.
Now in its third century, the University of Maryland School of Medicine was chartered in 1807 as the first public medical school in the United States. It continues today as one of the fastest growing, top-tier biomedical research enterprises in the world — with 46 academic departments, centers, institutes, and programs, and a faculty of more than 3,000 physicians, scientists, and allied health professionals, including members of the National Academy of Medicine and the National Academy of Sciences, and a distinguished two-time winner of the Albert E. Lasker Award in Medical Research. With an operating budget of more than $1.2 billion, the School of Medicine works closely in partnership with the University of Maryland Medical Center and Medical System to provide research-intensive, academic, and clinically based care for nearly 2 million patients each year. The School of Medicine has more than $500 million in extramural funding, with most of its academic departments highly ranked among all medical schools in the nation in research funding. As one of the seven professional schools that make up the University of Maryland, Baltimore campus, the School of Medicine has a total population of nearly 9,000 faculty and staff, including 2,500 students, trainees, residents, and fellows.
The School of Medicine, which ranks as the 8th highest among public medical schools in research productivity (according to the Association of American Medical Colleges profile) is an innovator in translational medicine, with 606 active patents and 52 start-up companies. In the latest U.S. News & World Report ranking of the Best Medical Schools, published in 2023, the UM School of Medicine is ranked #10 among the 92 public medical schools in the U.S., and in the top 16 percent (#32) of all 192 public and private U.S. medical schools. The School of Medicine works locally, nationally, and globally, with research and treatment facilities in 36 countries around the world.
The Kahlert Foundation was established in 1991 by William "Bill" E. Kahlert. Bill was a very giving and generous man with a compassion and desire to make a difference in the communities where he lived and worked. Bill served as a member on the Board of Directors of the Greater Baltimore Medical Center and Provident Bank, was the Director of the Baltimore Region American Red Cross, and chairman of the Blood Board.
Bill was co-founder of Evapco Inc., a worldwide manufacturer of evaporative cooling products. Evapco started in 1976 and now manufactures products for the HVAC, Industrial Refrigeration, Power Generation and Industrial Processing markets at 17 facilities in 9 countries around the world. Evapco's corporate office is in Taneytown, MD located in Carroll County.
Bill Kahlert passed away in 2011. At this time a generous gift to the foundation enabled it to make more and larger grants increasing the impact the foundation has in the community. Bill Kahlert's son, Greg, is now president of the foundation. In 2015 The Kahlert Foundation expanded its philanthropy mission to include Utah. Heather Kahlert, granddaughter of Bill, lives in Utah and has a tremendous passion for philanthropy and serving the needs of the local community. The current annual grant budget of the Kahlert Foundation makes it one of the largest private foundations in Maryland and Utah.
Photo: Greg and Heather Kahlert