$25 million gift by Lundquists to McPherson College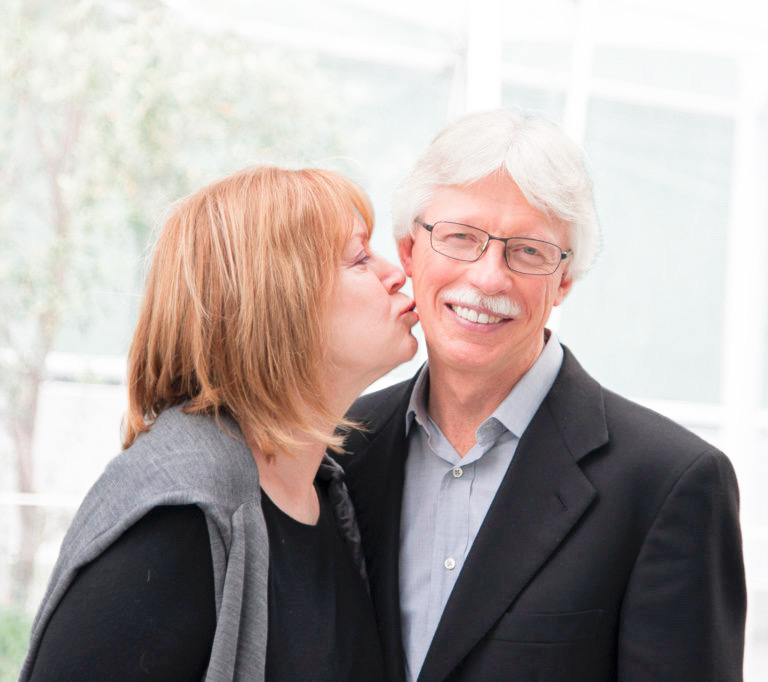 California philanthropists and Giving Pledge Signatories Drs. Melanie and Richard Lundquist, LHD, announced the couple's $25 million gift to McPherson College for the Building Community Campaign – the largest gift in the college's 135-year history.
The Lundquists gift completes the campaign early, having raised $53 million in under three years. It is the largest gift ever to a small, private liberal arts college in Kansas and among one of the largest to any college in Kansas. The previous largest gift to McPherson College was $10 million.
"McPherson College is a special place that embraces the love of humanity," said Melanie Lundquist, while announcing her and her husband's first major philanthropic gift outside of California. "After a decade of knowing McPherson College, your president, and your provost, we know our $25 million is the right big bet."
McPherson College has seen tremendous growth, with a 300 percent increase in applications and 40 percent increase in enrollment since 2009. Their Building Community fundraising campaign was launched in October 2019 with a goal of $20 million, which was met 2 ½ years ahead of schedule in December 2020. A $50 million stretch goal was then established. Now, with the addition of the Lundquist's $25 million gift, the stretch goal has been surpassed by $3 million, two years earlier than expected.
"We are deeply grateful to Richard and Melanie for their incredible generosity to McPherson College. This gift will help put our Community by Design strategic plan on a new trajectory ensuring the new campus commons is built and strengthening the college's academic programs as well as support the student debt project, which enables students to graduate debt-free," said McPherson College President Michael Schneider. "The impact of the Lundquists' gift and friendship is truly immeasurable."
The Lundquists' relationship with McPherson College began in 2012, when Melanie donated tool sets to the school's Automotive Restoration program in honor of Richard's birthday. Since then, the Lundquists have become regular supporters of the college. In 2019, during a McPherson College event at their home in Pebble Beach, the Lundquists announced the first-ever $1 million gift to the college's Automotive Restoration program, the only four-year degree program of its kind in the U.S. Earlier this month, Richard donated his prized Enzo Ferrari 1972 365GTB/4 Daytona, marking the first Ferrari in the automotive restoration program's 45-year history.
In November 2020, McPherson College conferred honorary doctorates on Melanie and Richard to recognize the couple's significant body of work in driving systemic change in K-12 public education, health care delivery, and innovation, as well as the environment. The Doctor of Humane Letters (LHD) degrees were awarded by McPherson College's Board of Trustees and faculty, who voted unanimously to recognize the Lundquists with the honorary degrees. Due to the pandemic, the hooding ceremony was delayed until this year's commencement exercises.
"We are transitioning beyond our support of K-12 public education and are hoping this gift spurs more support of well-run small liberal arts colleges in the U.S.," said Richard Lundquist, who will be joining the College's Board of Trustees. "We hope this gift will cause everyone to pay greater attention to the value of small liberal arts colleges. I am looking forward to rolling up my sleeves and helping implement their 'Community by Design' campus expansion plans." Lundquist is President & CEO of Continental Development Corporation, one of the most respected owners and developers of Class-A commercial, office, hotel and retail real estate projects in California.
Dr. Melanie Lundquist, LHD, is an activist philanthropist whose voice is as fearless as her philanthropic work. Melanie and her husband Richard are agents of change and two of California's most significant philanthropists. They have appeared four times on The Philanthropy 50, the annual list of America's 50 most generous philanthropists. The Lundquists are signatories of the Giving Pledge, the movement where some of the U.S.'s wealthiest individuals and couples commit to give more than half their wealth away. Their gifts have helped transform public education and health care delivery, spur biomedical research and innovation, and propel efforts to combat climate change. They are co-founders of the Partnership for Los Angeles Schools, a sustainable, national turnaround model for underserved non-charter K-12 public schools.
Melanie was named "Philanthropist of the Year" in 2019 by the Los Angeles Business Journal. Both Melanie and Richard were recognized by the Los Angeles Unified Board of Education in 2018 for their efforts to accelerate student achievement in the nation's second-largest school district. Melanie is a sought-out voice on public education and philanthropic issues. She has been quoted in top-tier media outlets, including the New York Times and appeared on Bloomberg Television.
Melanie is a member of the University of Southern California (USC) President's Leadership Council and the USC Rossier School of Education's Board of Councilors, as well as Vice Chair of the Board at the Partnership for Los Angeles Schools. Melanie holds undergraduate and graduate degrees from USC in communicative disorders/speech pathology and audiology, as well as a credential as a specialist in special education.
Dr. Richard Lundquist, LHD, is a native and lifelong resident of Southern California. Richard is considered one of California's most respected real estate developers. In 1988, he became President & CEO of Continental Development Corporation. By the mid-1990s, Richard completed his purchase of Continental Development Corporation, which has now developed well over 5 million square feet of commercial buildings.
Recently, his company and a development partner secured approval to build and lease a new 14-acre headquarters and training facility to the Los Angeles Chargers NFL team. During the pandemic, he co-developed and opened the 5.7-acre Del Rey campus, the newest office campus on the Westside of Los Angeles, where Electronic Arts – the pioneering video game company – is the anchor tenant.
Richard's company is also the landlord for the global headquarters of electric vehicle automaker Fisker, Inc. as well as the iconic American automotive magazine, Motor Trend. Continental Development also developed Continental Park, considered the largest mixed-use office park in Los Angeles County. In February 2008, the company completed construction of and opened the InterContinental San Francisco, the largest new hotel developed in San Francisco in the last thirty years.
For over three decades, Richard has served as a member of the Board of Directors of the El Segundo Education Foundation, a non-profit organization that raises funds for El Segundo, CA public schools, where Continental Development is headquartered. Richard served for over ten years as Chairman of the Foundation's Board of Directors. Richard also serves on the El Segundo Economic Development Corporation Board of Governors and the Lundquist Institute's Board of Directors. Richard earned his Bachelor of Science Degree from the University of Southern California.