$20 million gift to BGU's Sustainability School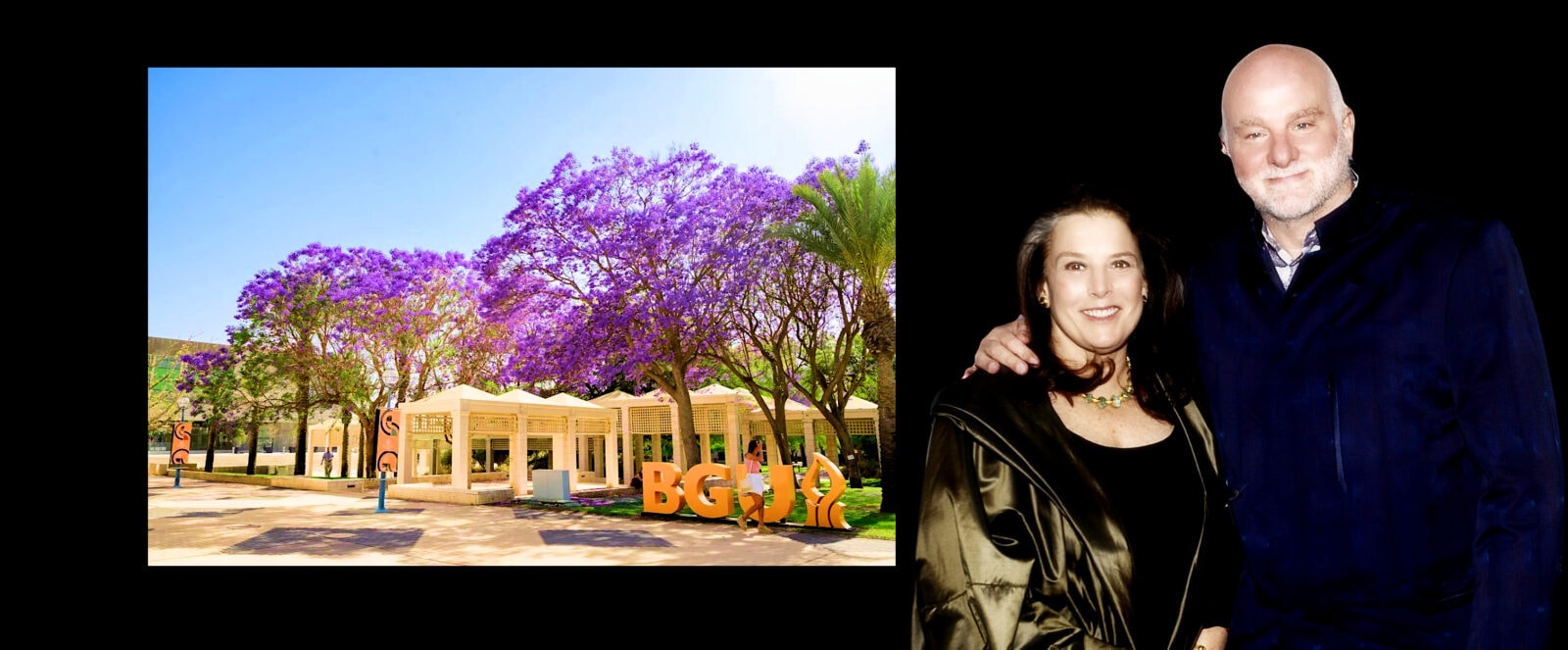 Philanthropists Michael Sonnenfeldt and Katja Goldman have donated one of the largest single gift commitments in the history of Americans for Ben-Gurion University $20 million.
The donation establishes the new Goldman Sonnenfeldt School of Sustainability and Climate Change at Ben-Gurion University of the Negev (BGU), the first of its kind in Israel. Through innovative research and solutions, the new school builds on BGU's history of developing groundbreaking technology to combat the climate change crisis.
"BGU is leading the world in adaptability research for climate change," says Michael Sonnenfeldt, Goldman-Sonnenfeldt Foundation Inc. co-founder and president. "For decades, their researchers have been developing leading-edge technology to help Israel adapt to a harsh desert climate. Now that much of the rest of the world faces similar conditions, this research has global and urgent applicability. We are proud to contribute to BGU's mission to address a global challenge with revolutionary solutions that allow humanity to survive, and thrive, amid global climate disruption."
A serial entrepreneur, investor and philanthropist, Sonnenfeldt is also the founder of TIGER 21, the premier peer membership organization for high-net-worth entrepreneurs, investors and executives. For more than 30 years, he has dedicated his efforts to solving sustainability challenges from food supplies to energy and environmental issues.
"This transformational gift is a tremendous vote of confidence for BGU's ability to effect change. For more than 50 years, we have been researching how to live in our desert. As the world is now coming to BGU to learn from this experience, with this gift, we are poised to leverage our experience for tackling a truly global problem," says BGU President Prof. Daniel Chamovitz.
"We are deeply appreciative of Michael Sonnenfeldt and his wife, Katja Goldman, for this remarkable gift – the third single largest donation in our history," says Doug Seserman, CEO of A4BGU. "It couldn't come at a more perfect time. Climate change is the largest challenge facing the planet. By leveraging more than 50 years of research expertise in combating desertification, BGU's new School will ensure that a new generation of students and innovative scientists care for the planet for decades to come."
Over the past five decades, BGU researchers have developed sustainable technologies to tackle water and food scarcity amid a hostile and resource-strapped environment. BGU founded the new School in 2021 to leverage this rich history of cutting-edge research and the scientific talent across BGU's three campuses located in Beer-Sheva, Sde Boker and Eilat.
This donation enables BGU to grow its life-changing research program across multiple disciplines, including agriculture, marine biology and alternative energy across its 150+ research labs.
As a platform, the Goldman Sonnenfeldt School of Sustainability and Climate Change will enable the seamless integration of novel, multi-disciplinary approaches to education, research, and outreach as the world's environmental needs evolve in the decades to come.