$20 million gift from Mary and Richard Templeton to the Lyle School of Engineering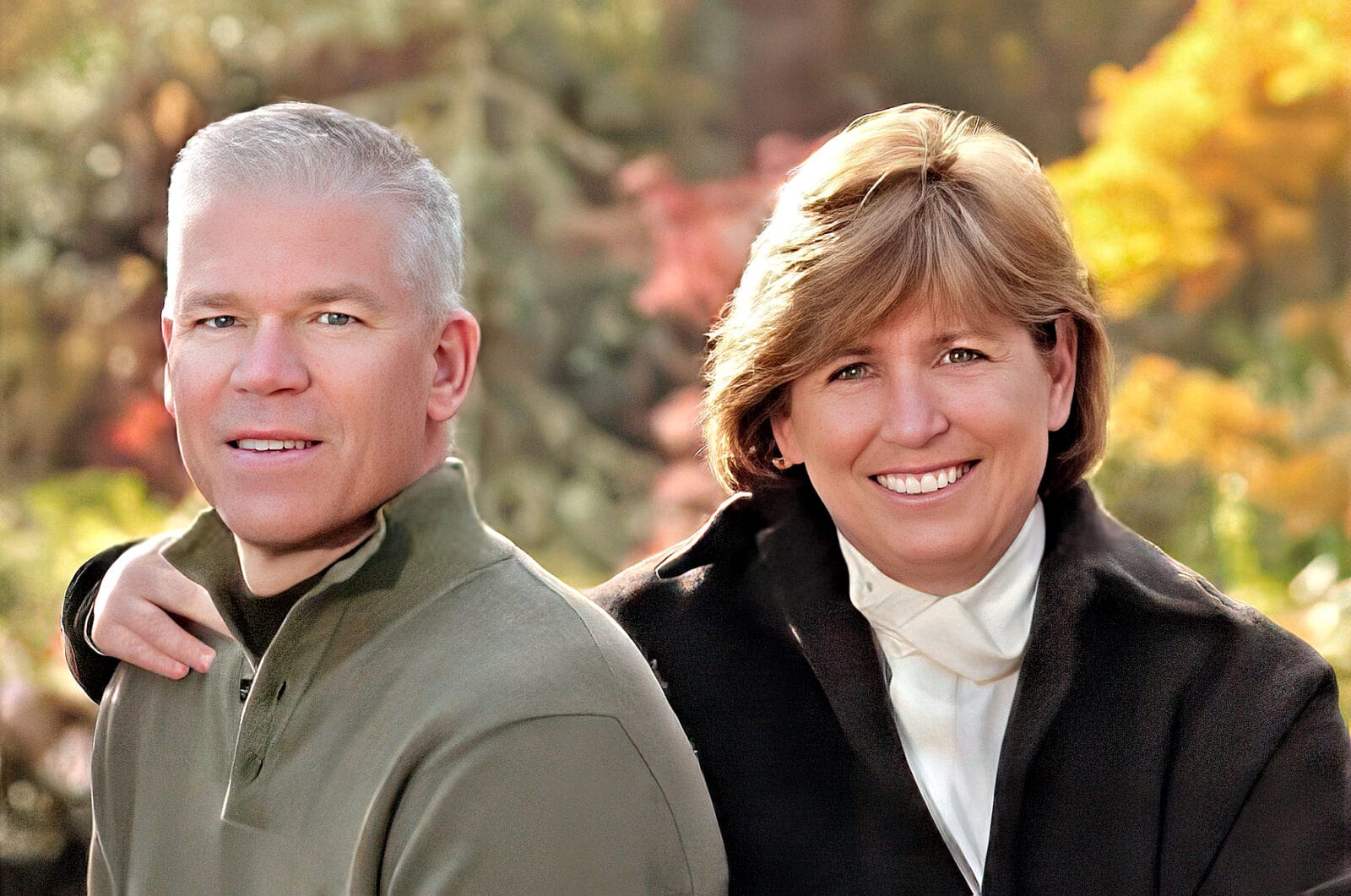 A landmark $20 million gift from recognized leaders in Dallas philanthropy and technology Mary and Richard Templeton will strengthen the future of education and leadership at the SMU Bobby B. Lyle School of Engineering by funding strategic initiatives for research and educational access and by naming and endowing the school's dean position.
"As the SMU Ignited campaign continues to gain momentum, gifts like this advance the University's strategic vision to enhance our research and teaching," said SMU President R. Gerald Turner. "Through their enduring commitment to the Lyle School of Engineering and its mission, Mary and Rich Templeton are helping our faculty and students build a brighter tomorrow."
The gift supports two priorities of SMU Ignited: Boldly Shaping Tomorrow, the University's $1.5 billion campaign for impact. The Templetons will empower outstanding students by providing Lyle School students with the funding needed to pursue their academic and professional goals. Additionally, the couple will enrich teaching and research by enabling the school's leadership to address its most pressing needs.
"SMU provides the kind of robust education and research opportunities that are vital to the success and growth of Dallas," said Richard Templeton, SMU trustee and chairman, president and chief executive officer of Texas Instruments. "Mary and I are proud to be a part of SMU's mission to inspire greatness in its students, its faculty and its Mustang community members around the world."
The SMU Lyle School of Engineering has a proven reputation for building future leaders who are unafraid to ask big questions and find creative solutions.
— Mary Templeton, president of the Richard and Mary Templeton Foundation
As part of their investment in the Lyle School, the Templetons have allocated:
$15 million to support engineering education and research, providing endowment and operational support for strategic initiatives such as postdoctoral fellowships and research, financial assistance for doctoral students and undergraduate scholarships for women and students from underrepresented populations.
$5 million to endow and name the school's dean position, supporting the Lyle School's future-focused vision and student-centered approach, and providing funding to address pressing and immediate needs.
"Giving back to the community has always been a priority for our family," said Mary Templeton, president of the Richard and Mary Templeton Foundation. "The Lyle School has a proven reputation for building future leaders who are unafraid to ask big questions. Rich and I are eager to see how our gift will support that kind of innovative thinking."
The Templetons' commitment to strategic initiatives combines with their prior commitments to the Lyle School of Engineering to create the new Mary and Richard Templeton Engineering Excellence Program. The program includes support for:
Postdoctoral fellowships to increase the school's research capacity and output, supporting the University's rise into the category of universities with the highest research activity.
Scholarships for doctoral candidates, who boost research and become the next generation of engineering leaders and problem solvers.
Undergraduate scholarships that enable SMU to attract the brightest engineering students and meeting more of their financial need so students graduate in a timely fashion. The program includes opportunities especially for women and A passionate community volunteer, Mary Templeton holds a bachelor's degree in computer science from Union College in New York and had an illustrious 14-year career as a financial analyst with General Electric before moving to Dallas.
In addition to her and her husband's various contributions to education and research, she works directly to support and improve her community. Mary Templeton has served her alma mater on its board of trustees and has been a member of the boards of trustees for the AT&T Performing Arts Center, John Paul II High School, the United Way of Metropolitan Dallas Foundation, the Southwest Region Boys and Girls Clubs of America, the Dallas Arboretum and Botanical Garden, Ursuline Academy of Dallas, Ursuline Academy Foundation and the University of Dallas. She has also served on The Catholic Foundation's advisory council and was honored with its Catholic Foundation Award in 2011.
Richard Templeton has worked at Texas Instruments since 1980, after graduating with his bachelor's degree in electrical engineering from Union College. He has served as president and CEO since 2004 and chairman of the board since 2008. A member of the Business Roundtable, Richard Templeton has led Texas Instruments to unprecedented growth during this time.
He is also an active philanthropist, having chaired the 2012–2013 United Way of Metropolitan Dallas campaign. He is a current member of the SMU Board of Trustees and has served on the executive boards of both the Cox School of Business and the Lyle School of Engineering. In the broader community, he sits on the board of the Semiconductor Industry Association and the board of trustees for the Southwestern Medical Foundation.
Richard and Mary Templeton met as students at Union College and graduated together in 1980. In the years since, they have made powerful strides for education and research initiatives, founding the Richard and Mary Templeton Foundation in 2004. The couple's recent work in the Dallas community includes co-chairing the 2018–19 United Way of Metropolitan Dallas campaign and donating generously to the United Way of Metropolitan Dallas Coronavirus Response and Recovery Fund.
In addition to their professional, personal and philanthropic work in the wider community, the Templetons are deeply involved in the ongoing growth and success of SMU. Richard Templeton is the current vice-chair of the SMU Board of Trustees, has served on the board since 2008 and is a co-chair of the SMU Ignited: Boldly Shaping Tomorrow campaign. He also serves on both the executive board and SMU Ignited campaign steering committee for the Lyle School of Engineering. He previously served on the executive board of Cox School of Business.
The Templetons' contributions to SMU include a $5 million gift to create the Lyle School Templeton Ph.D. Fellowships and Templeton Scholarships, a $5 million gift for Lyle School research, and a $2 million gift to establish the Mary and Richard Templeton Centennial Chair in Electrical Engineering within the Lyle School, among other gifts. The Templetons have three children: Stephanie Boggs, John Templeton and James Templeton '14.
For nearly 100 years, the SMU Lyle School of Engineering has supported pioneering future leaders by offering dynamic learning opportunities, excelling at cutting-edge research and creating an impassioned, diverse community that spans far beyond the Hilltop. Through innovation and hands-on experiences, the Lyle School attracts a diverse mix of talented students interested in making a difference in the world through engineering. With a bold vision and assertive attitude, the school continues to grow both its undergraduate and graduate student population from a broad range of extraordinarily talented students across the nation and around the globe.
SMU is the nationally ranked global research university in the dynamic city of Dallas. SMU's alumni, faculty and more than 12,000 students in eight degree-granting schools demonstrate an entrepreneurial spirit as they direct change in their professions, communities and the world. Building on its history of excellence, the University has launched SMU Ignited: Boldly Shaping Tomorrow – a multiyear $1.5 billion campaign to empower outstanding students, to enrich teaching and research, and to enhance our campus and community.
Illustration: An undated photo of Mary and Richard Templeton