$150 million gift by Geffen provides free Yale Drama tuition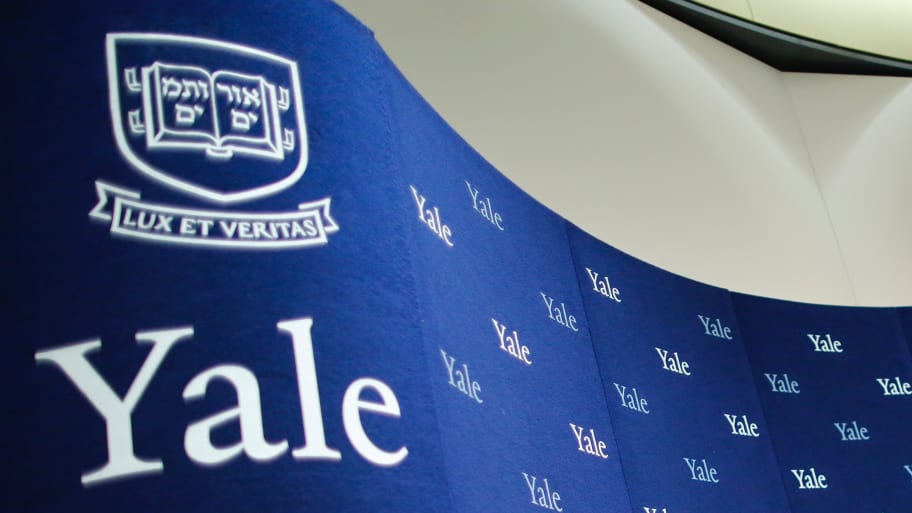 The renowned Yale School of Drama is now free for all returning and incoming students thanks to a record-breaking gift from billionaire David Geffen.
The business magnate's recent $150 million donation, "the largest in the history of American theater," allows the school, whose famous graduates include Meryl Streep and Frances McDormand, to ditch tuition fees, which previously came to $32,800 a year.
This comes more than 15 years after the Yale School of Music became free following a $100 million donation by billionaire Stephen Adams.
Around 200 students are enrolled at Yale's drama school, and free tuition should give lower income students better access to the prestigious institution.
The free tuition takes effect this month.
Geffen grew up in Brooklyn, the son of Jewish immigrants who met in Palestine, then moved to the United States. After barely graduating high school, he briefly attended several different colleges before dropping out entirely. He then went to work at the mailroom of the William Morris Agency and quickly became a talent agent. His career really began to take off, though, when he left to become a personal agent, finding success with Laura Nyro and Crosby, Stills and Nash. When he was unable to get a record deal for Jackson Browne, he started his own label, Asylum Records. Later, he founded Geffen Records, and the Geffen Film Company. In 1994, Geffen partnered with Steven Spielberg and Jeffrey Katzenberg, putting up $33 million for an equal share in DreamWorks SKG.
His fortune currently stands at around $10 billion.
In 1995 he donated $5 million towards UCLA's Westwood Playhouse. The theatre was renamed the Geffen Playhouse.
According to reports, Geffen has pledged to give whatever money he makes from now on to charity, although he has not specified which charities or the manner of his giving. In 2002, he announced a $200 million unrestricted endowment for the School of Medicine at UCLA. The school thereafter was named David Geffen School of Medicine at UCLA. Along with Kenneth Langone's gift to New York University School of Medicine, Geffen's donation is the largest donation ever made to a medical school in the United States. On December 13, 2012, UCLA announced that Geffen had donated another $100 million in addition to his 2002 donation of $200 million, making him the largest individual benefactor for the UC system. The latest donation funds the full cost of attendance for up to 30 students per year, beginning with the Class of 2017.
In 2015, Geffen pledged $100 million toward renovation of what was then called Avery Fisher Hall, part of Lincoln Center for the Performing Arts in New York. His gift, which amounted to about 20% of the hall's renovation costs, gave him naming rights in perpetuity over the building, now known as David Geffen Hall.
In December 2020, Geffen pledged to donate $46 million to the UCLA medical school, which is named after him.
In September 2021, Columbia Business School announced that David Geffen had made a gift of $75 million to support the school's new facilities in the Manhattanville neighborhood, north of Columbia's main campus.
In recognition of his donation, the East Building will be renamed David Geffen Hall.