$15 million gift to Support NAF Academies' career-focused training for High School students and expand the program in Southern communities from Robert F. Smith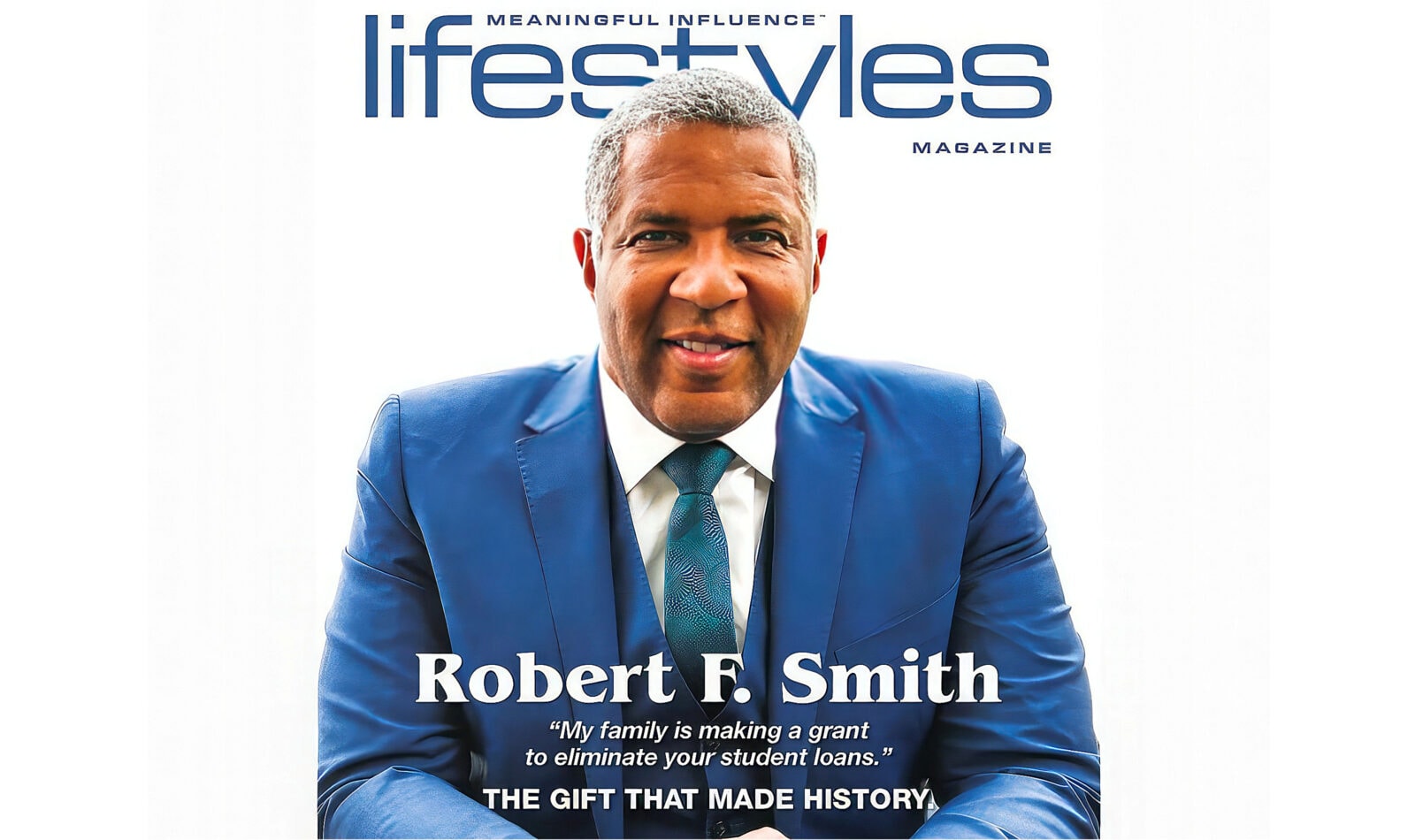 NAF announced the appointment of esteemed businessman, philanthropist, and entrepreneur, Robert F. Smith, to its Board of Directors, as a Vice Chairman.
Smith, who is the Founder, Chairman, and CEO of Vista Equity Partners, will join an impactful group of corporate, education, and community leaders dedicated to ensuring that high school students are college, career, and future ready. He will serve in this role alongside NAF Vice Chair, Kenneth Chenault.
In addition to his Board appointment, Smith has generously pledged a new $15 million personal gift to NAF. His investment seeks tangible impact by being tied to measurable outcomes, including the creation of internship opportunities, program graduation rates for seniors, and the number of under-resourced, women and African American students supported within the targeted metropolitan areas.
Smith's gift will enable NAF academies within existing public and private high school systems through the implementation of rigorous, career-focused curricula and project-based learning; advisory boards to bridge between school and the workplace; and work-based learning opportunities. There will be a particular focus on NAF's capacity to provide market-driven skills to meet the demands of industry and to provide options to increase students' social and economic mobility. This gift will also support the expansion of new programming to students of color in under-invested in areas of the southeastern United States identified by the Southern Communities Initiative (SCI), including the greater metropolitan areas of Birmingham, Alabama; Atlanta, Georgia; New Orleans, Louisiana; Charlotte, North Carolina; Memphis, Tennessee; Houston, Texas; and the Jackson, Gulfport, and Southaven areas of Mississippi.
Smith's parents are educators, and this gift builds on several transformative investments he's made to expand "on-ramps" to opportunity in minority communities over the last two decades. Previous gifts include relieving the debt of the Morehouse Class of 2019; endowing the Student Freedom Initiative in 2020 to enable thousands more students to graduate from HBCUs without crushing debt burdens; fulfilling all public-school teacher requests on the Donors Choose platform in southern communities in 2021; and enabling Eagle Academy students, teachers, and staff to participate in the public equity markets by donating 15,000 shares of stock through The Eagle Academy Foundation.
"This is truly a transformative moment, as we welcome Robert to NAF's Board of Directors as a Vice Chairman. I have seen firsthand his great leadership as Chairman of Carnegie Hall and am honored to have him lend his expertise and experience to NAF, in this expanded role, for the next chapter of the organization," said Sandy Weill, Founder and Board Chairman of NAF. "We are so grateful for all that Robert has contributed to date through his work with one of our partner organizations, the Fund II Foundation, and we know that his board involvement and most recent gift will have a tremendous impact on the students we support. The sharp acumen, strong commitment, and admirable value system that Robert lives his life by and runs his businesses with will be invaluable to our entire network."
Smith's long-standing involvement with NAF has encompassed his work through the Fund II Foundation, where he acts as the Founding Director and President. The Fund II Foundation is a charitable foundation with a deep commitment to advancing social change, creating opportunity, respecting, and protecting the environment, and preserving African American culture.
In Winter 2020, NAF was named a grantee of the Fund II Foundation for the African American Youth STEM Initiative. District recipients of this grant were selected based on their compelling plans to expand opportunities in STEM to their African American student populations in NAF academies. The seven selected school districts submitted proposals designed to improve academy quality and strengthen corporate, post-secondary, and community engagement to offer more internship opportunities to African American students. Over three years, NAF, with the support of the Fund II Foundation, will award up to $225,000 to support efforts to prepare more diverse students for successful futures in STEM careers in strategic localities, including Florida, Texas, Washington D.C., Michigan, and Wisconsin.
Smith has also joined NAF for many important engagements, such as speaking with Weill on stage at NAF Next 2017 to discuss education, corporate engagement, and scaling internships, with more than 1,000 members of the NAF Network – including educators, business partners, advisory board members, students, and alumni – in attendance. NAF and Weill also participated in Detroit Youth Rising: An Intimate Conversation with Robert F. Smith and Dan Gilbert in January 2019, to increase awareness and garner support.
"I am honored to join NAF's Board of Directors as a Vice Chairman and to continue to support the organization's vital mission of preparing high school students to meet the workforce challenges of tomorrow," said Smith. "Through its STEM-based and career-oriented curriculum, NAF empowers its students to own their futures, chart new paths towards improved educational and career outcomes, and generate greater wealth to support and uplift their families and communities."
NAF is a national education non-profit that brings schools and businesses together to better prepare students of all backgrounds. Since 1980, NAF has led a movement for immersive, career-focused teaching and work-based learning. With the support of NAF community-based advisory boards, schools connect with the workforce to fuel shared progress—from creating culturally responsive curricula and paid internship opportunities to foster innovation and building future-ready businesses. NAF helps students explore career options, create a plan for the future, and take part in hands-on, work-based learning, unlike anything traditional public education systems can offer. NAF puts students on a path to achieving their full potential.
NAF has grown from one NAF Academy of Finance in New York City to hundreds of academies across the country focusing on growing industries including finance, hospitality & tourism, information technology, engineering, and health sciences; and support programs of study that are aligned with the National Career Clusters Framework. During the 2022-23 school year, over 112,000 students attended over 600 NAF academies across 35 states and territories. In 2022, NAF academies reported 99% of seniors graduated with 88% of graduates planning to go to college. www.naf.org
About Vista Equity Partners: Vista is a leading global investment firm with more than $95 billion in assets under management as of September 30, 2022. The firm exclusively invests in enterprise software, data and technology-enabled organizations across private equity, permanent capital, credit, and public equity strategies, bringing an approach that prioritizes creating enduring market value for the benefit of its global ecosystem of investors, companies, customers, and employees. Vista's investments are anchored by a sizable long-term capital base, experience in structuring technology-oriented transactions, and proven, flexible management techniques that drive sustainable growth. Vista believes the transformative power of technology is the key to an even better future – a healthier planet, a smarter economy, a diverse and inclusive community, and a broader path to prosperity.