$15 million gift to St. FX University from Dr. Victor and Mona Dahdale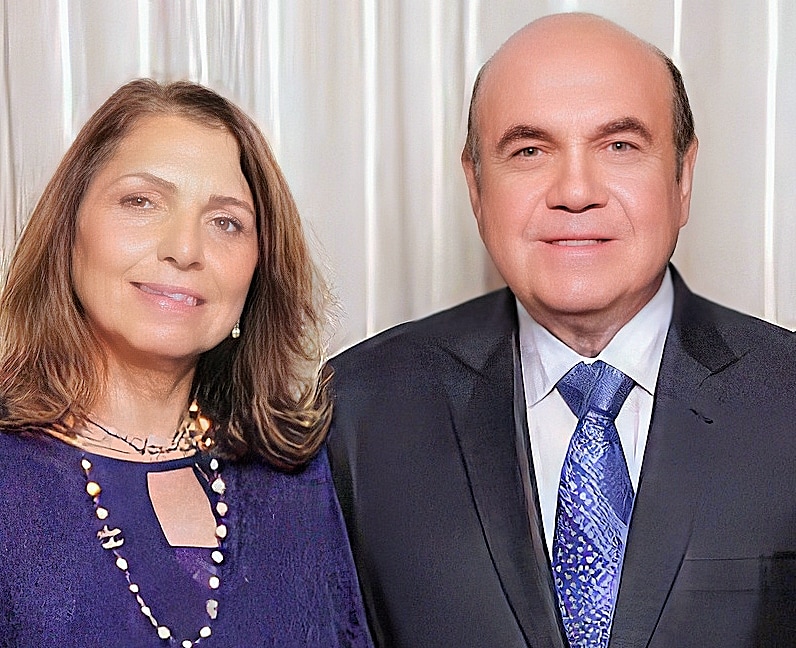 The $15-million donation from the Victor Dahdaleh Foundation was announced at a function in Halifax. The donation will fund the construction of health research institute building.
The federal and provincial governments have also committed a total of about $70 million of funding toward the institute.
St. FX president and vice-chancellor Andy Hakin said the donation is the "final piece of the puzzle" that will allow them to move forward.
"What we're trying to do is provide Nova Scotians with timely health and wellness information, particularly rural Nova Scotians," he said.
"It'll be the home of a national co-ordinating centre for the determinants of health, one of six national centres. The idea there is that we get timely health and wellness information into the population's hands so as to avoid chronic illness downstream."
He said the university already has 75 researchers working in the field and the new space will allow them to come together and meet with front-line practitioners and share ideas.
How students will benefit:
Hakin said undergraduate students will also benefit by being exposed to the thinking at the institute.
"We are very, very pleased to be associated with him and his foundation."
David Graham, the vice-president of advancement at St. FX, said the investment is a sign that the university is always responding to the needs of its students and the communities it serves.
"We're not an organization and not an institution that's willing to stand still and and be like we were in the 50s or 60s," he said.
"We are looking ahead to the future."