$149 million new gift from Ballmers for climate-change efforts follows their gift of $425 million earlier this year for children's health.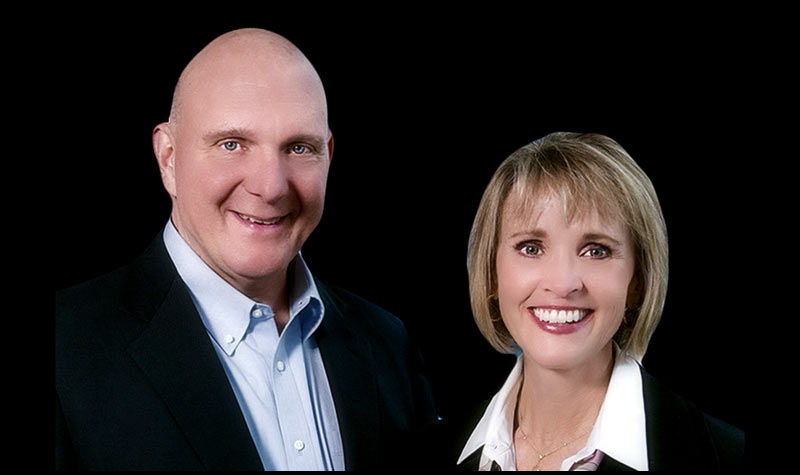 The just announced $149 million commitment from the Ballmer Group over three years will support the Ballmer's new climate-change portfolio.
The largest portion of a newly announced grant of $118 million is supporting the Climate and Land Use Alliance, which works with regional groups to sustainably manage forests and land to mitigate the effects of climate change on people and the environment.
The Climate and Land Use Alliance is a collaborative of foundations that believe forests and sustainable land use are an essential part of the global response to climate change. The member foundations of the Climate and Land Use Alliance are the ClimateWorks Foundation, the David & Lucile Packard Foundation, the Ford Foundation, and the Gordon & Betty Moore Foundation. Additionally, Margaret A. Cargill Foundation and Good Energies Foundation fund projects that support the Alliance strategy.
By bringing together resources and diverse expertise, the Alliance seeks to promote viable solutions and mobilize greater funding to conserve forests and more sustainably use land—for the benefit of people and the planet. Working across borders and sectors, the Climate and Land Use
Alliance supports policies, practices, and partnerships that halt and reverse forest loss, advance sustainable land use and development, and secure the rights and livelihoods of indigenous and forest communities. To this end, the Alliance makes high-impact grants to innovative projects at the global level and across forested regions, primarily focused on Brazil, Indonesia, Mexico, Central America, and in Colombia and Peru. Informed by the experiences of grantee partners, the Alliance also works to advise and convene a growing network of public and private sector allies to galvanize the international community to action to conserve and more sustainably use forests and lands. The Alliance focuses its grantmaking in key geographic regions that are home to globally important tropical forests with significant potential for mitigating climate change.
Leading Philanthropists Connie and Steve Ballmer co-founded Ballmer Group in 2015 initially to focus on improving economic mobility and opportunity for children and families in the United States.
They support efforts to improve economic mobility for children and families in the United States who are disproportionately likely to remain in poverty.
They direct their philanthropy to help ensure that a person thrives through a healthy birth and stable family, a safe childhood and adolescence, a good education, and a career that can support a family.
Steve Ballmer is the former Chief Executive Officer of Microsoft, which during his tenure grew to almost $80 billion in revenue and was the third most profitable company in the United States. He is also the chairman of the Los Angeles Clippers basketball team.
Steve also leads USAFacts, a not-for-profit project seeking to ground our public debates in fact and improve transparency in government spending, taxes raised, trends, and outcomes achieved, much like corporations do through their 10-K reports.
He has taught at Stanford University on this topic as well as on business leadership.
Steve Ballmer was born in Detroit, Michigan; he is the son of Beatrice Dvorkin and Frederic Henry (Fritz Hans) Ballmer, a manager at the Ford Motor Company.
His father was from Switzerland and arrived in the United States in 1948. Steve's mother was the daughter of Shmuel Dvorkin, a Russian Jew who fled persecution and emigrated to the United States in 1914.
Ballmer grew up near Detroit, where his father worked as a manager at Ford Motor Company.
Steve earned a bachelor's degree in mathematics and economics from Harvard University.
He joined Microsoft in 1980 and became Microsoft's 30th employee and the first business manager hired by Bill Gates.
Ballmer Group today is committed to improving economic mobility for children and families in the United States. They fund leaders and organizations that have demonstrated the ability to reshape opportunity and reduce systemic inequities.
In 2014, it was announced that Ballmer and his wife Connie donated $50 million to the University of Oregon.
Connie Ballmer is a University of Oregon alumnus and previously served on the institution's board of trustees.
Also in 2014, it was announced that Ballmer provided a gift, estimated at around $60 million, to Harvard University's computer science department. Ballmer previously donated $10 million to the same department in 1994, in a joint gift with Bill Gates.
Earlier this year the Ballmers made a large gift of $425 million to University of Oregon to fund a new institute for children's behavioral health.