$130 million gift from the Rogers family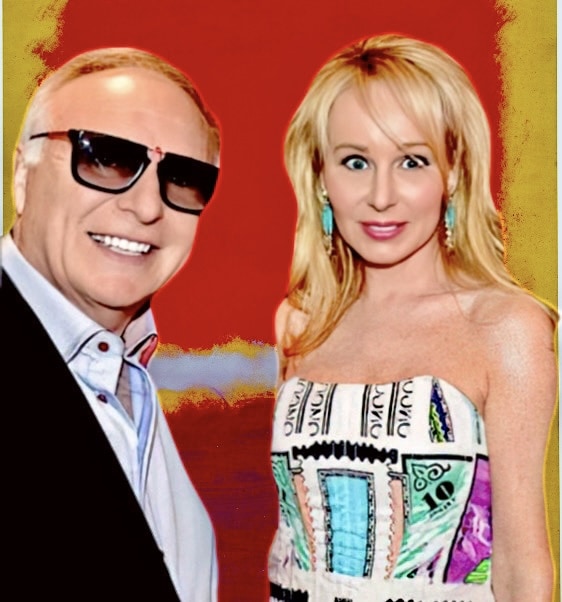 The Hospital for Sick Children (SickKids), University Health Network (UHN) and the University of Toronto (U of T) announced the creation of the Ted Rogers Centre for Heart Research (the Centre) funded by an unprecedented donation of $130 million from the Rogers family – the largest monetary gift made to date to a Canadian health care initiative. The donation is matched with $139 million in additional funds combined from SickKids, UHN, and U of T for a total investment of $269 million.
Ted Rogers' personal experience with heart disease and his interest in finding new therapies to advance heart health make the Ted Rogers Centre for Heart Research a fitting legacy, noted Dr. Michael Apkon, President and CEO of SickKids. "The generosity and magnitude of this gift, and the transformational effect it will have on heart research, truly reflects the pioneering and innovative spirit of Ted Rogers and his family. This powerful, collaborative partnership among SickKids, UHN and U of T will have a global impact. Together we hope to accelerate discovery and cardiac care at an unprecedented pace."
Heart disease represents a considerable economic strain on the Canadian health care system. The annual cost for managing moderate and severe heart failure patients in Canada is as much as $2.3 billion. "Today, one million Canadians are living with heart failure, and that number is projected to increase 25 per cent over the next 20 years," noted Dr. Barry Rubin, Chair and Program Medical Director of UHN's Peter Munk Cardiac Centre. "This unprecedented gift will enable physicians and scientists working together in the Ted Rogers Centre for Heart Research to develop new therapies that will dramatically improve the lives of patients with heart disease. One of our primary goals is to reduce hospitalization for heart failure by 50 per cent in the next decade. Ted Rogers led the development of the telecommunications industry through a constant focus on innovation. We will use Mr. Rogers' approach to change the face of heart disease in Canada and throughout the world."
Adding to the exceptional nexus of clinicians, scientists and engineers already accelerating the pace of change in cardiac care across the partner institutions, The Centre will be a magnet to attract the top research talent from around the world, further solidifying Toronto and Canada's position as global leaders in cardiac care, noted Professor Meric Gertler, President of the University of Toronto.
 "The Toronto region is home to one of the world's largest biomedical science and health education clusters. This exceptionally powerful network of researchers and educators is translating exciting ideas, innovations and therapies in stem cell research and regenerative medicine into clinical settings where they will address the most challenging problems across the spectrum of heart disease. With its pioneering spirit and innovative approach, the Ted Rogers Centre for Heart Research will be a world-class collaboration and a most fitting tribute to its namesake."
The Centre will have facilities in the three participating institutions, with its directorate situated at UHN. It will be the first in the world to bring together research, education and innovation in individualized genomic medicine, stem cell research, bioengineering, and cardiovascular treatment and management under one umbrella with a single focus: improving heart health across the entire life span, from children to adults. Each partner will take the lead in a particular area of focus:
SickKids will harness the power of genomic science to decode the genetic foundations of cardiac disease, which will allow for heart disease to be better predicted before it occurs, and will support individualized therapies for children and adults, based on the unique genome of each patient.
UHN, through the application of powerful databases, new biomarkers for cardiac disease, regenerative and individualized medicine approaches and state-of-the-art-real-time home monitoring and telecommunications technologies, will focus on the translation of research discovery into the delivery of care for patients. Foundational to this approach is a customized cardiovascular data module for a new electronic patient record which is linked to a Biobank which will house a vast array of biologic samples that come from both adult and pediatric patients.
U of T will combine stem cell technology with novel approaches in cellular and tissue engineering for the regeneration of heart muscle, coronary vessels, and heart valves; enlarge our understanding of how genetic, molecular signaling, and cellular networks function as the heart develops, opening up the possibility for more effective heart therapies; and, create technologies and tools for improved heart physiology monitoring in clinical settings.
The Centre will also establish an innovation fund to drive discovery and development of next-generation therapies for heart failure, and an education fund to attract the best and brightest students and postgraduates to ensure a deep pool of talent in Canada for cardiac care and research.
Photo: Philanthropist Suzanne Rogers with Lifestyles Magazine/Meaningful Influence founder Gabriel Erem