$10 million new gift from the Annenbergs for school renovation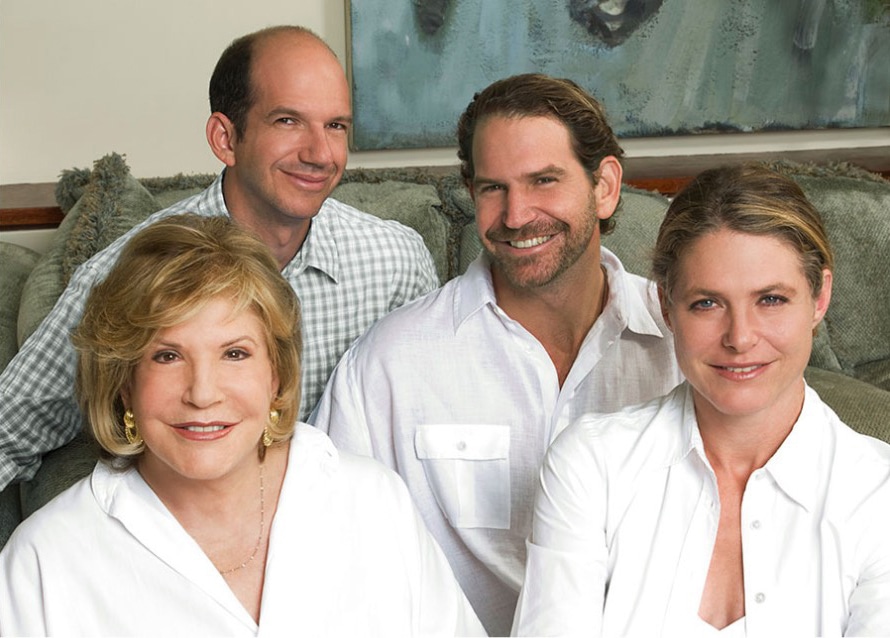 The Annenberg School for Communication building in Philadelphia will be renovated thanks to a $10 million grant from the Annenberg family's foundation.
The foundation's gift is composed of a $5 million grant and a $5 million matching challenge. USC Annenberg said in the video's caption that it hopes to "transform ASC's signature spaces into dynamic hubs that propel students' success, further groundbreaking research, and encourage new partnerships and initiatives."
ASC was originally designed by A. Quincy Jones & Associates. Workers broke ground on the east wing in 1974 and finished construction in 1976. Four years later, in 1980, the building's west wing opened. The original building was made possible by Walter Annenberg's gift to the then year-old Annenberg School of Communication in 1972. The building was modeled after a late modern style of architecture. ASC has 95,000 square feet of "usable space" and was designated a Historic Cultural Monument by the Los Angeles City Council in 2014.
Quincy Jones will yet again design the space. The new design will include updated technologies in classrooms, lobby spaces and the auditorium, as well as a revitalized second floor terrace that will be a hybrid indoor and outdoor space, which an Annenberg News article said will incorporate a "core tenant" of Quincy Jones' style: one that emphasizes a connection between the building and nature.
Dean Willow Bay expressed her excitement regarding the renovations and their effects on her school.
"Our historic Annenberg School of Communication building's original design embodies our passion for technology, our dedication to service, and our commitment to use communication to address society's issues," Bay wrote. "Now … we have the opportunity to build on this foundation with a fundraising campaign that offers a once-in-a-generation opportunity to create new spaces that will once again advance our future."
Athena Fleming, a senior publications editor and media relations representative at the Annenberg Office of Communication and Marketing, declined to give an exact timeline, writing that the renovation "is a multi-year project".
The Annenberg Foundation is a family foundation founded by Walter H. Annenberg. Serving as Ambassador to the Court of St. James from 1969 to 1974, Ambassador Annenberg enjoyed a distinguished career as a publisher, broadcaster, diplomat, and philanthropist. He was President, and subsequently, Chairman of the Board, of Triangle Publications, which included TV Guide and Seventeen magazine, as well as radio and TV stations nationwide.
The Annenberg Foundation was established in 1989 with $1.2 billion, one-third of the assets from the sale of Triangle Publications. Ambassador Annenberg founded The Annenberg School for Communication at the University of Pennsylvania in 1958 and The Annenberg School for Communication and Journalism at the University of Southern California in 1971. In 1983, he established the Washington Program in Communication Policy Studies. Ambassador Annenberg endowed chairs at more than a dozen colleges; and major gifts to support the arts, presidential libraries, hospitals, orchestras, and museums.
He and his wife, Leonore Annenberg, were celebrated art patrons whose collection of Impressionist and Post-Impressionist masterpieces was donated to the Metropolitan Museum of Art in New York. In 1993, the Foundation made a staggering commitment to public education with one of the largest gifts in philanthropic history: the $500 million Annenberg Challenge for School Reform, which worked to revive and inspire public school reform in eighteen sites across the nation.
Its funding was spread among cities throughout the U.S. and catalyzed more than $600 million in matching grants. The Annenberg Challenge initiated reform in countless school districts. Upon Walter H. Annenberg's death in 2002, Leonore assumed leadership of the Foundation. In March, 2009, Leonore passed away, leaving the foundation's trusteeship to Wallis Annenberg and three of her children: Lauren Bon, Gregory Annenberg Weingarten and Charles Annenberg Weingarten.
At their direction, the Foundation continues its historic program focus, but is expanding to include environmental stewardship, social justice and animal welfare.
Over the past several years, the Foundation has evolved from a traditional grantmaking institution to one that is also directly involved in the community with its unique charitable activities through which large-scale solutions to systemic problems are pursued.
Photo: Wallis Annenberg, Charles Annenberg Weingarten, Gregory Annenberg Weingarten and Lauren Bon