$10 million gift to Children's Hospital from Dan and Jennifer Gilbert to Accelerate Neurofibromatosis Research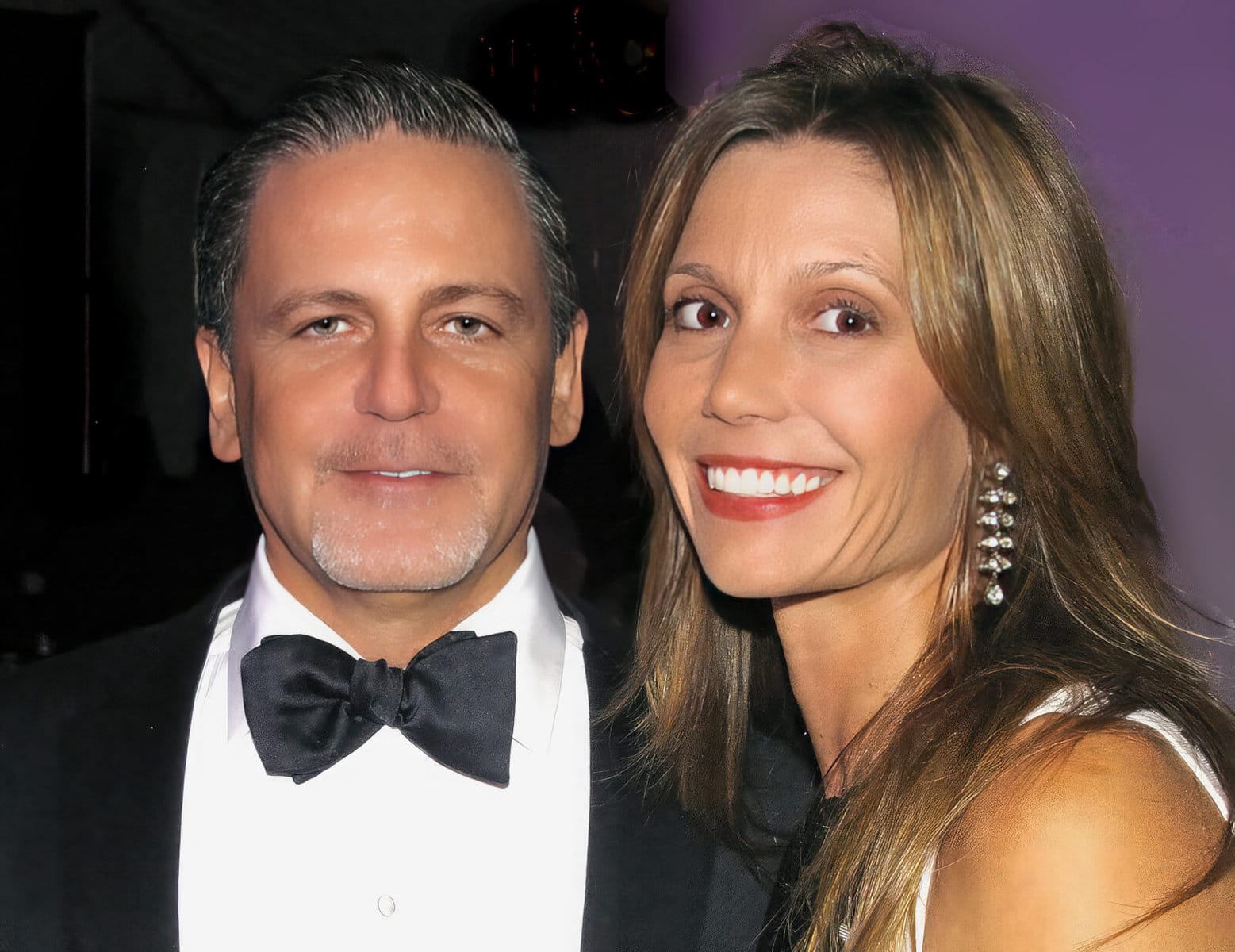 Children's Hospital of Philadelphia (CHOP) announced that it has received more than $10 million in a series of gifts to fund critical neurofibromatosis research from the Gilbert Family Foundation, a private foundation established by Dan and Jennifer Gilbert to accelerate a cure for neurofibromatosis type 1 (NF1).
NF1 is a genetic disorder that can affect multiple systems of the body and is characterized by symptoms that include skin changes, skeletal abnormalities, and tumors. The tumors that develop in the brain and body can lead to serious complications, including vision loss and severe pain. NF1 occurs in approximately one in 3,000 people and affects males and females of all races equally. Approximately half of the cases are sporadic, but the remaining 50 percent of cases are hereditary. The genes causing the disorder may be passed from generation to generation in a family; however, the type and severity of the disease can vary widely among affected family members.
Funds from the Gilbert Family Foundation will support neurofibromatosis research via CHOP's Neurofibromatosis Program in a variety of ways, including:
Studies that develop evidence-based or "standard of care" guidelines for the management of children with NF1-associated brain tumors occurring outside of the visual pathway. Currently, there are no evidence-based guidelines for these patients, and this CHOP-led multi-institutional project will aim to capture data that will help create these guidelines and inform further epidemiological studies.
Studies to determine clinical and molecular risk factors for the development and outcomes of NF1-related high-grade glioma (HGG), a malignant brain tumor that sometimes develops in NF1 patients, and high-grade astrocytoma with piloid (HGAP), a rare malignant brain tumor. The CHOP-led multi-institutional research will also seek to understand the prevalence of malignant transformation of NF1-associated low-grade glioma (LGG) in adults and evaluate prevalent treatment approaches.
Research that will lead to the discovery of immunotherapy targets for NF1-associated HGG, which currently lacks effective therapies. Using computational methods and novel approaches, the researchers hope to identify a unique tumor antigen that can be targeted using CAR T-cell therapy.
"Research is an essential component of our Neurofibromatosis Program. Our multidisciplinary team of experts in neuro-oncology, neuro-ophthalmology, neurology, genetics, pediatrics, ophthalmology, orthopedics and other specialties seek to improve the care and outcomes of those with neurofibromatosis," said Dr. Michael Fisher, Section Chief of Neuro-Oncology and Director of the Neurofibromatosis Program at CHOP. "These grants from the Gilbert Family Foundation will allow us to conduct crucial studies that we hope will eventually lead to better treatments for those with NF1."
The Gilbert Family Foundation was founded in 2015 to help accelerate a cure for NF1. Nick Gilbert, the oldest son of Dan and Jennifer Gilbert, was diagnosed with NF1 as an infant and continues to battle the disease. To help further research and discovery, the organization launched its Brain Tumor Initiative (BTI) in 2022. This initiative falls in line with their Vision Restoration and Gene Therapy initiatives, which are focused on addressing different NF manifestations and finding an underlying cure for the disease. BTI focuses on identifying and developing therapeutic strategies to effectively treat NF1-associated transformed gliomas. The initiative also aims to conduct studies that provide a critical characterization of NF1-transformed gliomas and identify the most promising treatments for patients.
"We are proud of our continued investment in CHOP, one of the premier research institutions in the world and a facility that continues to be on the cutting edge of neurofibromatosis research," said Laura Grannemann, the Executive Director of the Gilbert Family Foundation. "Through our ongoing collaboration with CHOP's Neurofibromatosis Program, we are confident that we are closer than ever to finding a cure for NF."
CHOP has a longstanding research program focused on the optic pathway and other low-grade brain tumors and was in the first cohort of research partners to receive funding from BTI. CHOP has received previous investments for its promising research as part of the Gilbert Family Foundation's Vision Restoration Initiative (VRI).
Dan Gilbert is the Founder and Chairman of Rocket Companies, which went public on August 6, 2020. He is also the Founder and Chairman of Quicken Loans, the nation's largest mortgage lender, Founder and Chairman of the Rock Family of Companies, a portfolio of technology businesses and real estate investments, and Chairman of the Cleveland Cavaliers. In 2016, the Cleveland Cavaliers won the NBA championship. The Rock Family of Companies and its more than 100 affiliated companies across the country employ more than 30,000 team members, including more than 17,000 in Detroit's urban core.
From 2013 through 2018, Detroit-based Quicken Loans closed nearly half a trillion dollars in home loan volume across all 50 states, and in 2019, for the tenth consecutive year, earned J.D. Power's highest rating for client satisfaction among all U.S. mortgage lenders.
Dan is also an active investor in fintech, sports-related and consumer direct companies. Dan is a Founder and Principal of Detroit Venture Partners (DVP), a venture capital firm that funds startup and early-stage technology companies and a Founding Partner of Detroit-based private equity group Rockbridge Growth Equity.
In February 2016, Dan co-founded Detroit-based StockX, the world's first 'stock market of things, combining the visible, liquid, anonymous, and transparent benefits of a stock market with the online consumer secondary market.
Dan began moving his Family of Companies to Detroit's central business district in 2010 in an effort to help lead the transformation of a great American city. In 2011, Dan co-founded Detroit-based Bedrock, a full-service real estate firm specializing in acquiring, leasing, financing, and managing commercial and residential space. Since its founding, Bedrock, and its affiliates have invested and committed more than $5.6 billion to acquiring and developing more than 100 properties, including new construction of ground-up developments in downtown Detroit and Cleveland, totaling more than 18 million square feet.
Dan serves on the boards of the Cleveland Clinic and the Children's Tumor Foundation. In 2015, Dan and Jennifer Gilbert established the Gilbert Family Foundation and in 2017, formed NF Forward to fund cutting-edge research dedicated to finding a cure for neurofibromatosis (NF).
Dan earned his bachelor's degree from Michigan State University and his law degree from Wayne State University.
With more than 20 years of experience in interior design, Jennifer Gilbert has evolved her expertise to serve as the Founder and Creative Director of Detroit-based POPHOUSE,  a commercial design firm specializing in utilizing data and industry research to provide cutting-edge workplaces for clients across a broad spectrum of industries.
In 2015, Jennifer founded Amber Engine, a home furnishings services and solutions technology company. Amber Engine's mission is to provide the most accurate, complete and timely record of product data for the $275B industry through its easy-to-use, flexible and affordable cloud-based SaaS solutions.
Prior to Amber Engine, Jennifer founded Doodle Home, a digital platform for residential interior designers. Doodle Home was sold to Dering Hall in 2015.
Jennifer is active with a number of nonprofits focused on the arts, Jewish causes, and finding a cure for neurofibromatosis (NF).  She is President of NF Forward, Chair of the Cranbrook Academy of Art Board of Governors, and serves on the board of the Detroit Institute of Art. Jennifer founded the Detroit Art Collection to beautify and inspire public spaces and structures in downtown Detroit with sculptural and mixed media works from local, as well as national artists, galleries, and dealers.
Jennifer earned her Bachelor of Arts in Interior Design at Michigan State University.  She resides in the Detroit area with her husband, Dan, and their five children.